DISCLOSURE: I am not a mental health professional. If you need help finding a mental health care provider, call 1-800-662-HELP (4357) or visit BetterHelp to call, message, or video chat a certified therapist online for an affordable monthly price. This post contains affiliate links. As an Amazon Associate, I earn from qualifying purchases. I may receive compensation from Better Help or other sources if you purchase products or services through the links provided on this page. You can read my full disclaimer.
This post contains affiliate links. All opinions are 100% my own.
No matter how good or bad you think your relationship is, there's always room for improvement. There's always room to have more fun, be more loving, and be a better communicator.
I know I'm constantly researching date ideas, romantic getaways, and ways to love my boyfriend in his love language.
If you're looking to help repair your relationship, or you just want to spice it up, I created a 30 Day Relationship Challenge!
In this challenge, there's one simple task a day that will help add love and spontaneity back into the relationship.
30 Day Relationship Challenge
Day 1: Share your favorite relationship memories
Day 2: Give each other three compliments
Day 3: Do your partner's chores for them
Day 4: Watch a documentary together
Day 5: Put your phones away for the day
Day 6: Do yoga together
Day 7: Write a love letter to each other
Day 8: Surprise your partner with a gift
Day 9: Give your partner a massage
Day 10: Recreate your first date
Day 11: Read a book together
Day 12: Play a game together
Day 13: Send flirty text messages to each other
Day 14: Slow dance together
Day 15: Kiss throughout the day
Day 16: Work on a DIY project together
Day 17: Look at old pictures from your relationship
Day 18: Take a cooking or art class together
Day 19: Cuddle and have a movie marathon
Day 20: Plan a future trip together
Day 21: Make them breakfast in bed
Day 22: Take a nap in the afternoon with each other
Day 23: Talk and budget financial goals
Day 24: Dress up really nice for each other and go on a date
Day 25: Go on a romantic weekend getaway
Day 26: Hold hands while out in public
Day 27: Leave a surprise sweet note in their lunch box
Day 28: Send them a funny meme
Day 29: Light candles and snuggle in bed
Day 30: Ask, "What can I do for you today?"

---
More recommendations:
1.

BEATING 50 PERCENT
Navigator's Council: A Marriage Journal is both a weekly journal and a weekly rhythm for your marriage. The foundation of the journal is six questions that you'll ask each other once a week and record your answers. Each week also includes a short devotional and a week-long calendar to help foster good conversation and make sure you and your partner are on the same page.
2.

THE 5 LOVE LANGUAGES
We all have a love tank, and everybody loves and feels love differently. Words of Affirmation, Quality Time, Physical Touch, Receiving Gifts, and Acts of Service make up the five love languages. The 5 Love Languages has been a game-changer for me and my boyfriend. Very eye-opening.
3.

MEN ARE FROM MARS, WOMEN ARE FROM VENUS
Men Are from Mars, Women Are from Venus is a classic. For years, the theory behind it has helped save countless relationships. I know it's definitely opened my eyes to how men, like my boyfriend, communicate. It's helped us understand each other more, and I'm so grateful.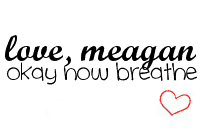 Facebook | Instagram | Twitter | Pinterest | Bloglovin' | YouTube