DISCLOSURE: I am not a mental health professional. If you need help finding a mental health care provider, call 1-800-662-HELP (4357) or visit Online Therapy to call, message, or video chat a certified therapist online. This post contains affiliate links. As an Amazon Associate, I earn from qualifying purchases. I may also receive compensation from Online Therapy or other sources if you purchase products or services through the links provided on this page. You can read my full disclaimer.
No matter how good or bad you think your relationship is, there's always room for improvement. There's always room to have more fun, be more loving, and be a better communicator.
I know I'm constantly researching date ideas, romantic getaways, and ways to love my boyfriend in his love language.
If you're looking to help repair your relationship, or you just want to spice it up, I created a 30 Day Relationship Challenge!
In this challenge, there's one simple task a day that will help add love and spontaneity back into the relationship.
If you're having difficulty in your relationship, it might be helpful to
talk to an online couples counselor
! Using Talkspace makes couple's therapy super flexible and convenient, as you only need your phone or web browser.
30 Day Relationship Challenge
Day 1: Share your favorite relationship memories
Day 2: Give each other three compliments
Day 3: Do your partner's chores for them
Day 4: Watch a documentary together
Day 5: Put your phones away for the day
Day 6: Do yoga together
Day 7: Write a love letter to each other
Day 8: Surprise your partner with a gift
Day 9: Give your partner a massage
Day 10: Recreate your first date
Day 11: Read a book together
Day 12: Play a game together
Day 13: Send flirty text messages to each other
Day 14: Slow dance together
Day 15: Kiss throughout the day
Day 16: Work on a DIY project together
Day 17: Look at old pictures from your relationship
Day 18: Take a cooking or art class together
Day 19: Cuddle and have a movie marathon
Day 20: Plan a future trip together
Day 21: Make them breakfast in bed
Day 22: Take a nap in the afternoon with each other
Day 23: Talk and budget financial goals
Day 24: Dress up really nice for each other and go on a date
Day 25: Go on a romantic weekend getaway
Day 26: Hold hands while out in public
Day 27: Leave a surprise sweet note in their lunch box
Day 28: Send them a funny meme
Day 29: Light candles and snuggle in bed
Day 30: Ask, "What can I do for you today?"

---
Have You Tried Couple's Therapy?
If you're having complications in your relationship, it might be helpful to talk to a couple's counselor.
Did you know that there is affordable online couples therapy?
Talkspace is a super flexible option for couples counseling, as you only need your phone or web browser.
Benefits of Talkspace:
Won't have to physically visit therapist's office
Won't have to rearrange your lives or hire a babysitter
You and partner will share same therapist
You'll share a private online room
Communicate with your therapist whenever
What I love about Talkspace is that you can get incredible couple's therapy from the comfort of your own home.
---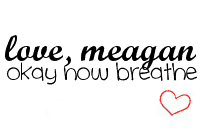 Facebook | Instagram | YouTube | Twitter | Pinterest