Although I've lived with mental illness my whole life, I am not a mental health professional. If you need help finding a mental health care provider, call 1-800-662-HELP (4357) or visit BetterHelp to call, message, or video chat a certified therapist online for an affordable monthly price. This post contains affiliate links. As an Amazon Associate, I earn from qualifying purchases. You can read my full disclaimer.
If you have a "him" – whether it be your boyfriend, husband, or a guy you're dating – in mind, you're probably looking for ways to compliment him with words of affirmation.
In case you don't know, there are 5 Love Languages: Words of Affirmation, Quality Time, Acts of Service, Receiving Gifts, and Physical Touch. (You can figure out your love language here.)
It's so important to know what your love language is, as well as your partner's, because it's crucial to know that not everyone loves the same.
What you define as an expression of love is most likely not the same expression as your partner.
You probably love your partner in the way you need love.
However, since their love language is not the same as yours, their love tank is really low. This ultimately leads to an unhappy relationship.
I highly recommend reading up on love languages more in this book. It's a #1 bestseller, and so many people have said it has saved their marriage.
It's totally transformed my relationship!
Since my boyfriend's main love language is words of affirmation, I wrote this list with him in mind.
Keep reading for 50 words of affirmation every man is dying to hear.
50 Words of Affirmations For Him
Thank you for all that you do.
I'm so lucky to have a man like you.
You make me a better person.
You make me a stronger person.
I can't wait to snuggle and kiss you later!
I'm so proud of you for going after your dreams.
I'm in awe of how talented you are.
How are you so damn creative?
Thank you for working so hard.
I can face anything with you by my side.
Hearing your voice makes me melt.
Thank you for listening to me.
You look so cute right now.
I admire who you are as a person.
You are an amazing man.
I love the way you hold me.
When you walk in the room, you leave me breathless.
Thank you for doing the dishes.
Your friends are so lucky to have a friend like you!
You are my dream guy.
Your heart is safe with me.
I love the ideas I get from you.
You bring my life so much joy.
I don't know what I would do without you.
You have a lot to offer.
I'm glad our kids will have such a great role model.
You bring out the best in me.
I have so much fun with you!
I appreciate how much you give.
You make my life rich.
I really admire your inner strength.
Thank you so much for your sacrifices.
You're such a gentleman.
I couldn't have done this without you!
You are a wonderful person.
Thank you for caring.
You make me so happy!
Thank you for helping provide for us.
You're an incredible person.
My favorite place is anywhere you are.
You make loving you easy.
Your hands are so strong.
You're my best friend.
You never stop giving.
I am beyond grateful to have met you.
Thank you for standing by me.
I love that I get to grow old with you.
You'll always have my heart.
I wouldn't want any other life than the one I am living with you.
I'll never stop loving you.
Don't forget to find your love language here!
If your love language is quality time like mine, you should check out these super fun date ideas.
Have you found out your love language yet? Tell us in the comments below!
Related posts:
---
More recommendations:
1.

BEATING 50 PERCENT
Navigator's Council: A Marriage Journal is both a weekly journal and a weekly rhythm for your marriage. The foundation of the journal is six questions that you'll ask each other once a week and record your answers. Each week also includes a short devotional and a week-long calendar to help foster good conversation and make sure you and your partner are on the same page.
2.

THE 5 LOVE LANGUAGES
We all have a love tank, and everybody loves and feels love differently. Words of Affirmation, Quality Time, Physical Touch, Receiving Gifts, and Acts of Service make up the five love languages. The 5 Love Languages has been a game-changer for me and my boyfriend. Very eye-opening.
3.

MEN ARE FROM MARS, WOMEN ARE FROM VENUS
Men Are from Mars, Women Are from Venus is a classic. For years, the theory behind it has helped save countless relationships. I know it's definitely opened my eyes to how men, like my boyfriend, communicate. It's helped us understand each other more, and I'm so grateful.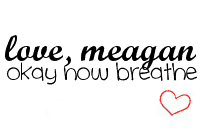 Facebook | Instagram | Twitter | Pinterest | Bloglovin' | YouTube