DISCLOSURE: I am not a mental health professional. If you need help finding a mental health care provider, call 1-800-662-HELP (4357) or visit Online Therapy to call, message, or video chat a certified therapist online. This post contains affiliate links. As an Amazon Associate, I earn from qualifying purchases. I may also receive compensation from Online Therapy or other sources if you purchase products or services through the links provided on this page. You can read my full disclaimer.
I'm a simple gal. I like my dates how I like my chocolate. Sweet and cheap.
Whether you're going on a first date or celebrating your 20th wedding anniversary, dates don't have to cost an arm and a leg. Actually, the cheaper the date, the more personal the date can be.
Some of the best dates me and my boyfriend have gone on have been completely free. They're so memorable, and it just shows that our relationship was built on true mutual feelings instead of all the bells and whistles.
We all have a love tank, and we all receive love differently. We also all give love differently.
How we love is one of The 5 Love Languages, There are 5 main love languages: Words of Affirmation, Quality Time, Acts of Service, Receiving Gifts, and Physical Touch.
It's so important to communicate with your partner, so you can both find out how you each receive love. Focusing on each other's primary love language can help both of you show your love in a way that is understood by both.
If you're having difficulty in your relationship, it might be helpful to talk to an online couples counselor! Using Talkspace makes couple's therapy super flexible and convenient, as you only need your phone or web browser.
You can figure out your love language. I highly recommend reading up on it more in this book. It's a #1 bestseller, and so many people have said it has saved their marriage.
These date ideas are probably best for those with quality time love language. Without further ado, here are 20 completely free date ideas that are actually fun.
20 Completely Free Fun Date Ideas
1.

SHADOW PUPPETS
Wait for it to get dark. Grab a flashlight or use the one on your phone. Take turns making shadows on the walls. Act out a story, and get really into it.
2.

CHOPPED ALL-STAR
Long before it existed on the Food Network, I would use whatever was in my house to create a masterpiece of a meal. On a date, use this same concept. You can create a meal together, or have one of you make the appetizer while the other makes dinner. Eat alongside some candles and put a little Frank Sinatra on your Pandora.
3.

LET'S GO FLY A KITE
If you have a kite, get ready for this one. It builds teamwork and communication. Plus, there's something that's so darn fun about seeing your partner fail over and over again.
4.

PLAY HIDE AND SEEK
Whether you're outside or in your house, play hide and seek. The crazier the spots you hide in, the more enjoyable the game will be.
5.

HIKE THE TRAILS

Nature is so goddamn beautiful. It's so peaceful, and it's so easy to bring couples together. There are so many forest preserves and state parks that you shouldn't have to look that far to find.
6.

BIKE RIDE
Again, being outside is such an easy way to bring couples together. Plus, you can get a nice peeksie at your partner's booty as they pedal ahead of you.
7.

FREE MUSEUM DAYS
Check the museum's website for when they have free days. The hours of operation might be lower, but it's well worth the money you didn't spend.
8.

WALK AROUND YOUR TOWN
All towns have history. Explore yours together.
9.

GO TO THE BEACH
Play in the water, build a sandcastle, or bury each other in the sand. The possibilities of fun at the beach are endless.
10.

CAMP IN YOUR BACKYARD
There's nothing quite like cuddling beneath the stars. Why not bring your tent to the backyard and make a night underneath them?
11.

VIDEO GAME NIGHT
Sometimes seeing your partner be competitive is the sexiest thing. Plus, when you beat a badass boss, you get to beat a badass boss together.
Related post:
12.

MOVIE MARATHON
I'm not talking about a day filled with Netflix. I'm talking about choosing a movie franchise and having a legit movie marathon. My favorite movie marathons to have are Pirates of the Caribbean, Shrek, and K-9.
13.

VOLUNTEER TOGETHER
Check out your local animal shelter or homeless shelter and donate some of your time. Couples that volunteer together stay together.
14.

PLAY MAKE BELIEVE
Dress up in costumes you find around the house, and play the part of the character. Be completely different than who you already are.
15.

COUPLES MASSAGE
Light some candles, play some smooth jazz, and take turns giving your partner a full body massage. Absolutely don't forget the lotion.
16.

HAVE A WRESTLING MATCH
You can also go the complete opposite route and wrestle your partner. The more you have fun with it, the better.
17.

GO TO THE LIBRARY
There are always free events going on at the library. Check the website or the bulletin board and see whatever event is the most appealing to you.
18.

FREE SAMPLES
We all know that one store that always has free samples. Fill up your tummy while trying a bunch of random, new food. Make it a game of who can scope out the free samples the fastest.
19.

PARTNER YOGA
Yoga is one of the best joys in life. Adding a partner to the mix makes it so unbelievably amazing. It builds so much communication, and you really have to trust each other. If you're really daring, try some acro yoga, where one of you is in the air.
20.

PLAY AT THE PARK
Race down the slide, push each other on the swings, play man on woodchips. Forget that there's an age limit on the playground.
What are your favorite dates that are completely free?
Related posts:
How to Turn Grocery Shopping into Your Date Night
---
Have You Tried Couple's Therapy?
If you're having complications in your relationship, it might be helpful to talk to a couple's counselor.
Did you know that there is affordable online couples therapy?
Talkspace is a super flexible option for couples counseling, as you only need your phone or web browser.
Benefits of Talkspace:
Won't have to physically visit therapist's office
Won't have to rearrange your lives or hire a babysitter
You and partner will share same therapist
You'll share a private online room
Communicate with your therapist whenever
What I love about Talkspace is that you can get incredible couple's therapy from the comfort of your own home.
---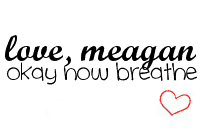 Facebook | Instagram | YouTube | Twitter | Pinterest