DISCLOSURE: I am not a mental health professional. If you need help finding a mental health care provider, call 1-800-662-HELP (4357) or visit Online Therapy to call, message, or video chat a certified therapist online. This post contains affiliate links. As an Amazon Associate, I earn from qualifying purchases. I may also receive compensation from Online Therapy or other sources if you purchase products or services through the links provided on this page. You can read my full disclaimer.
Although I've lived with mental illness my whole life, I am not a medical professional. If you need help finding a mental health care provider, call 1-800-662-HELP (4357) or visit BetterHelp to talk to a certified therapist online at an affordable price. This post contains affiliate links. You can read my full disclaimer.
TRIGGER WARNING: There is talk about self-harm and suicide. Please proceed with caution.
It was probably a little over a year into my relationship when I first introduced my boyfriend to my self-harm addiction. I sent him a picture saying I messed up. He just thought my clumsy self got hurt again. He didn't know that I was the one who did that to myself.
He's been dealing with the worst of my addiction for a couple years now, and he still has a hard time understanding what I go through on a daily basis. But he is starting to understand that recovery is most likely going to last a lifetime.
He now understands that anyone who self-harms is going through serious turmoil in their heads. It is such a hard addiction to beat, and the best way to support us through it is to be there for us. Through it all.
Here are 6 ways to help someone who self-harms:
6 Ways to Help Someone Who Self-Harms
1. DON'T ALIENATE THEM
Don't point out their cuts. Don't point out their bruises. Don't point out their scars.
Self-harm is already a very isolated mental health issue. The last thing people who self-harm want is to feel judged and misunderstood. Feeling alienated will only increase their likelihood of succumbing to their inability to cope that much more.
Don't ask them why they're wearing long sleeves in the summer, or what those cuts are on their legs. Don't laugh. Don't joke. Don't stare. Don't treat them any differently.
Related post:
2.

TREAT THEM THE SAME
Please try and look at them like you did before you knew their secret.
Let them know that they don't have to hide their cuts around you. Tell them it's okay that they have scars. Tell them that you still want them in your life. Tell them that you're never going to give up on them because of it.
Do whatever you can to try and make them feel comfortable in their skin.
3.

DON'T TELL THEM TO STOP
Chances are they're already aware that they should stop, but self-harm can be an addiction.
When something as evil and vindictive controls your life, you can't just slap them on their wrist and expect them to have learned their lesson.
Have you ever thought that self-harm can actually be a coping mechanism? Yes, I know, it's a terrible coping mechanism. But I still think it beats the alternative of suicide.
Self-harm is usually people's way of trying to feel something. Sometimes it's a way of staying alive.
4.

HELP DISTRACT THEM
Some people hate to be bothered when they're in a low place. Other people need the comfort of someone else there to get through it.
We all have hobbies, right? What's one of the things they enjoy doing?
Take them to the movies. Go get something to eat together. Walk their dog together and soak up the positive energy of Mother Earth.
Try and try again to get them out of their head. When they refuse, don't take it personally. Sometimes all they need is for you to sit with them in complete silence.
Related post:
5.

DON'T GIVE ULTIMATUMS
If you don't stop cutting, I'll cut you from my life.
I can't even begin to tell you how wrong giving an ultimatum is. Yes, you can try to hold an intervention, but an ultimatum should be the absolute last resort.
Those who self-harm are most likely in a very vulnerable state of mind. Giving them an ultimatum will most likely cause them to harm themselves even more.
That's a stress they don't want, and they certainly don't need.
6.

UNDERSTAND THEIR JOURNEY
Recovery is most likely going to last a lifetime. There will be ups, and there will be twice as many downs. And like with any addiction, there will most likely be a few relapses mixed in.
Try and turn those relapses away from the negative, and try to make them positives. They are only hiccups, and they do not erase all the success they made up until that point.
Encourage them. Tell them why it's important that they keep fighting.

Resources:
Online Resources:
Phone Resources:
Online Therapy:
Better Help

: Affordable online counseling

MyTherapist

: Therapy through video chat, phone calls, or online messaging

Pride Counseling

: Specifically geared from members of LGBTQ+

Faithful Counseling

: Specifically geared for Christians
Have you ever struggled with self-harm? What can people do to help you recover?
---
More Recommendations:
1.

RESILIENT BIG EBOOK BUNDLE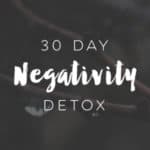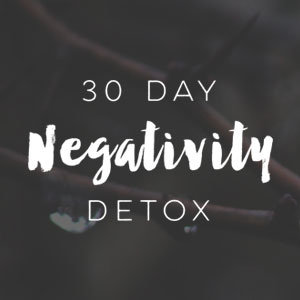 In the Resilient Big Bundle, you'll get 6 amazing personal development products, such as 30 Day Negativity Detox and Figure Out Your Life. All of these together would cost over $120 if you purchased them separately, but you'll get a big discount if you get the whole bundle.
2.

MENTAL HEALTH JOURNAL GUIDES
Rose Minded created three 52 week Mental Health Journal Guides. You can pick from anxiety, depression, and bipolar disorder. In the guides, you can find weekly gratitude, emotional intelligence, self-care prompts. Use the code meagan15 to get 15% off.
3.

SOCIAL ANXIETY TO SOCIAL SUCCESS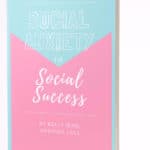 Social Anxiety to Social Success is an eBook Kel from Anxious Lass created. I've read countless ways to recover from social anxiety, and I still found new, important information in her book. The best part is it's written in a warm and relatable way.
4. BLESSING MANIFESTING DIGITAL PRODUCTS
Blessing Manifesting sells a bunch of digital products focusing on self-love and personal development, like the Self-Love Workbook Planner and Anxiety Workbook. You can either buy them in a digital version or physical copy.
5.

DREAMS INTO REALITY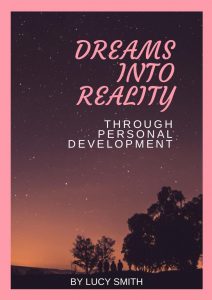 Dreams into Reality eBook covers different topics of personal development to improve your mindset and your life. It will help you overcome anxiety, limiting beliefs, fears, and become a much happier and more positive person.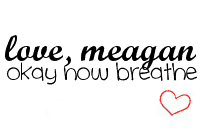 Facebook | Instagram | Twitter | Pinterest | Bloglovin' | YouTube