DISCLOSURE: I am not a mental health professional. If you need help finding a mental health care provider, call 1-800-662-HELP (4357) or visit Online Therapy to call, message, or video chat a certified therapist online. This post contains affiliate links. As an Amazon Associate, I earn from qualifying purchases. I may also receive compensation from Online Therapy or other sources if you purchase products or services through the links provided on this page. You can read my full disclaimer.
Travel anxiety can really ruin your entire travel experience.
That's why it's so important to have travel anxiety help.
As you know, nothing ever goes exactly as planned when you're traveling.
This causes us to feel like we're out of control.
And this can, ultimately, cause our anxiety to skyrocket.
Some of the most anxious times of my life are when I'm traveling.
I'm in a new place with no idea of my surroundings.
I feel lost. I feel stranded. I'm nervous as hell.
But one of my biggest goals in life is to see the world.
I refuse to let anxiety hold me back.
When you're struggling with anxiety, it might be helpful to talk to an online therapist. I always recommend Online Therapy, because it's a complete online counseling toolkit, and you can get incredible therapy for an affordable monthly cost.
Here the steps I've taken to help my travel anxiety.
Travel Anxiety Help: 5 Essential Ways to Beat Travel Anxiety
1. WHY DO YOU GET TRAVEL ANXIETY?
The first step in helping to relieve travel anxiety is to figure out just what makes you feel so out of control.
Every vacation me and my boyfriend have gone on has been a learning experience for the both of us.
I've learned what triggers my travel anxiety, and he's learned how to help calm me in my worst moments. He sure is a trooper.
Some common triggers:
Being in an unfamiliar place
Communication barriers
Being so far from home
Feeling stranded
Fear of flying
Fear of leaving your house unattended
Fear of spending too much money
If possible, discuss your triggers with whoever you're traveling with.
This will be the best way to prevent an anxiety attack.
2. RESEARCH THE AREA
I think many travelers only research the destination.
They look for the hotel they're going to stay at, and to see if it has a pool, workout facility, and free continental breakfast.
Do you know that you can rent an entire place from AirBnB for about the same price, or even less, than a hotel?
I think that that's the best way to really dive into the local culture. Plus, you'll have a lot more privacy and less noise and disruptions if you were to stay at a hotel.
If you use my link when you sign up, you'll get $40 OFF your first trip.
On top of just researching where you're going and where you're staying, I recommend researching exactly what you'll be doing on your tip.
Planning helps relieve anxiety, and your wallet will thank you too!
Research Restaurants
A huge part of traveling is experiencing the local cuisine.
Research the local restaurants, then look at restaurant.com to see if there are any meal vouchers that will help you save some dough.
Being a vegan, I use Happy Cow religiously. It's a site that lists off all the restaurants in the area that have vegetarian and vegan options.
You get to read views of the places, and of course see yummy pictures of the meals!
Related posts:
8 Ways to Dine on a Budget
Any Discounts?
Before you go, check out Groupon and LivingSocial and see if there are any events or attractions that tickle your fancy.
Be sure to go on Rakuten before you purchase them, so you can get cash back and earn even more savings!
Read Reviews
I don't pay too close attention to how people rate something, but I do look to see if the thing do is worth it.
I don't want to spend money on something and be disappointed.
The main things I look for are safety, enjoyment, and the best bang for your buck.
3. GET FAMILIAR WITH THE DIRECTIONS
So many unexpected things can happen when you're driving to your vacation destination.
I suggest printing out the directions on top of having a GPS.
Not only that, but cross-reference the directions to make sure everything makes logical sense.
The last time me and my love went on vacation, MapQuest gave us the wrong directions. Can you imagine?
I have no idea how that happened, but it did.
The starting and finishing destinations were the same, but somehow MapQuest told us to drive west instead of east.
By the time I trusted my gut and pulled over at a gas station, we were about 40 minutes away in the wrong direction.
This just wasted gas, and we lost valuable vacation time.
Do I even need to mention that my anxiety was through the roof?
4. GET YOUR CAR READY
Check your tires and fill up your gas tank before you leave. Pack some food, and make sure you have all the essentials in case of an emergency.
If you don't have one yet, buy a car charger you can plug your phone in. It can do wonders for relieving anxiety.
See, when me and my boyfriend were traveling to Michigan, we didn't expect the MapQuest directions to be wrong.
We didn't expect to have to use my boyfriend's GPS on his phone nearly the entire time.
And when we did that, we didn't expect to have to keep switching GPS apps, because the connection kept cutting out.
So no, we certainly didn't expect for his phone battery to drain so quickly when his phone was fully charged when we left.
One more thing: make sure you pack a First Aid Kit!
When you're put in a situation that feels so out of control, anxiety takes over.
Please be kind to yourself and plan for the unexpected.
5. HAVE YOUR PAPERS READY
Do you have all the paperwork you need? Check and double check. Triple check.
Things to bring:
Passport and birth certificate
Visa
Driver's License
Plane Tickets
Itinerary
Hotel Confirmation
Credit Cards and Cash
Any vouchers purchased
Travel Anxiety Help
Traveling can bring intense feelings of anxiety.
Even in the midst of severe travel anxiety, please know that it will pass, and you'll be okay.
You will be okay.
---
Did you know that there is online therapy?
Online Therapy is a complete online therapy toolbox.
Your therapy toolbox includes:
Live video, voice, or text chat session with your therapist
8 easy-to-follow sections, including 25 worksheets
Activity plan, journal, and tests
Yoga and meditation videos
What I love about Online Therapy is that there are several life-changing options and therapists available, and you don't even have to leave the comfort of your home.
This means you never need to worry before getting help.
Get 20% off your first month with my exclusive link.
---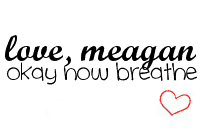 Facebook | Instagram | YouTube | Twitter | Pinterest