DISCLOSURE: I am not a mental health professional. If you need help finding a mental health care provider, call 1-800-662-HELP (4357) or visit Online Therapy to call, message, or video chat a certified therapist online. This post contains affiliate links. As an Amazon Associate, I earn from qualifying purchases. I may also receive compensation from Online Therapy or other sources if you purchase products or services through the links provided on this page. You can read my full disclaimer.
Saying positive affirmations for success and abundance daily can completely change your life around.
We believe what we tell ourselves. That means we believe every negative, horrible thought about ourselves and our lives.
If we can believe we're fat, ugly, worthless, and stupid, why wouldn't we be able to believe the opposite?
Why wouldn't we be able to believe that we're awesome, powerful, amazing, intelligent, beautiful, and successful?
The thing is we can.
We can believe all the positive traits of us. We just have to think it, write it, say it, and feel it so much that it becomes real to us.
Manifesting Success and Abundance:
If you would've told me a year ago that I would believe in myself and love myself the way I do, I wouldn't have believed you. Like, at all.
But the more I speak positive, empowering affirmations, the more I realize they work.
They help set the path for all the good things in my life. Because like attracts like.
The more we focus on the positive, the more positive things will come into our lives.
How I Manifest

:
I try to listen to positive affirmations first thing in the morning.
If I start my day with a positive mindset, that mindset is likely to carry throughout the rest of my day.
There are so many amazing affirmation meditations on YouTube that you can follow along to.
Amazing Postive Affirmation Meditations

:
Along with listening to affirmations first thing in the morning, I also listen to them as I fall asleep.
The more we practice them, the more effective they will be!
Now that you know why and how I practice positive affirmations, check out these 75 empowering affirmations that will help you be more successful.
75 Law of Attraction Empowering Affirmations for Success
Rather listen to these success affirmations?
1. I let go of all old, negative beliefs that stood in the way of my success.
2. I am a success magnet.
3. All my actions are aimed at reaching my goals.
4. I achieve my goals one after the other.
5. New doors are always opening up for me.
6. I attract success in whatever I do.
7. I always spot opportunities and utilize them.
8. The power is within me.
9. I live a positive life.
10. Success is an on-going process for me.
11. I am breaking through old, destructive habits.
12. I am peacefully allowing my life to unfold.
13. The universe is filled with endless opportunities for me and my career.
14. I focus only on success.
15. My mind is free of resistance.
16. I am in charge of my emotions, desires, and abilities.
17. I am in charge of my own life.
18. My mind is open to exciting new possibilities.
19. When I need help, I effortlessly attract the perfect resources and solutions.
20. I learn from the past, live in the now, and plan for the future.
21. Success is my birthright.
22. I am intelligent and know what I want from life.
23. My career is a huge success.
24. I am celebrating and enjoying my success.
25. All problems are solvable.
26. Being successful is natural for me.
27. My work makes a difference.
28. I embrace only positive thoughts.
29. I am free of negative thinking.
30. Creating solutions comes naturally to me.
31. Success, money, and happiness come easily to me.
32. My skills open new doors of opportunity.
33. I am smart and successful.
34. The universe has my back.
35. My work makes a difference.
36. Every day I discover interesting and exciting new paths to pursue.
37. I attract abundance in all areas of my life.
38. I can achieve any goals I put out into the universe.
39. I'm very grateful for my line of work.
40. My income is constantly increasing.
41. I am powerful.
42. My success is contagious.
43. I am free of stress.
44. I thrive under pressure.
45. My day is filled with limitless potential in joy, abundance, and love.
46. I exude passion, purpose, and prosperity
47. As I become more successful, I help more and more people.
48. I am confidently getting things done.
49. I am passionate about my career.
50. Today, I expand my awareness of the abundance all around me.
51. I attract people who are like-minded.
52. I dream big without reservation.
53. My unique skills and talents can make a profound difference in the world.
54. I open to the flow of great abundance in all areas of my life.
55. I am thankful for all the opportunities that come my way.
56. Each decision I make creates new opportunities.
57. I take pride in my ability to make contributions to the world.
58. I face difficult situations with courage and conviction
59. All my thoughts and all my actions are geared toward furthering my career.
60. I give myself permission to shine.
61. I trust my intuition and am always guided to make wise decisions.
62. The more successful I become, the more confident I feel.
63. Everything is going to work out for my higher good.
64. I love what I do!
65. I realize and overcome the root cause of my fear.
66. Today, I am willing to fail in order to succeed.
67. I am receiving money now with ease and grace.
68. I live each day appreciating value.
69. Affirmations are motivating me to become rich.
70. I move from a place of lack to a place of abundance.
71. I see myself living a life of financial security.
72. Opportunities surround me every day.
73. I am excited about today.
74. My life is a magnet for abundance in all areas of my life.
75. I possess the qualities needed to become extremely successful.
There you have it! 75 empowering affirmations for success and abundance!
Try saying at least 5 of these to yourself every morning and night. Really embrace the words and feel their power.
After two weeks of using positive, empowering affirmations daily, see how you feel! See how much more you accomplish!
Do you believe in affirmations? What are your favorite affirmations you tell yourself?
Related posts:
---
Did you know that there is online therapy?
Online Therapy is a complete online therapy toolbox.
Your therapy toolbox includes:
Live video, voice, or text chat session with your therapist
8 easy-to-follow sections, including 25 worksheets
Activity plan, journal, and tests
Yoga and meditation videos
What I love about Online Therapy is that there are several life-changing options and therapists available, and you don't even have to leave the comfort of your home.
This means you never need to worry before getting help.
Get 20% off your first month with my exclusive link.
---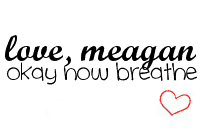 Facebook | Instagram | YouTube | Twitter | Pinterest