DISCLOSURE: I am not a mental health professional. If you need help finding a mental health care provider, call 1-800-662-HELP (4357) or visit Online Therapy to call, message, or video chat a certified therapist online. This post contains affiliate links. As an Amazon Associate, I earn from qualifying purchases. I may also receive compensation from Online Therapy or other sources if you purchase products or services through the links provided on this page. You can read my full disclaimer.
Although I've lived with mental illness my whole life, I am not a medical professional. If you need help finding a mental health care provider, call 1-800-662-HELP (4357) or visit BetterHelp to talk to a certified therapist online at an affordable price. This post contains affiliate links. You can read my full disclaimer here.
TRIGGER WARNING: This post mentions self-harm and suicide.
As I'm reaching further and further into the process of healing myself, I began to realize just how little information about self-harm there actually is. It seems like not a lot of research has been done on what actually goes on with a person during times of a self-harm episode.
Digging deeper, I've realized that there are more myths and misconceptions about this disease than there are actual truths. So naturally, I decided that I would compile them in a list and further dissect them.
Here are the most common lies you'll hear about self-harm:
8 Common Misconceptions and Myths About Self-Harm
1.

IT'S ONLY CUTTING
Self-harm is not just about cutting yourself.
Types of self-harm:
Cutting
Scratching
Pinching
Burning
Hitting or punching objects
Hitting or punching yourself
Carving words or objects into your skin
Preventing a wound from healing
Snapping a rubber band against your skin
Hair pulling (trichotillomania)
The list could really go on and on. The fact of the matter is that if it's detrimental to your physical and/or emotional health, then you are harming yourself.
2.

I DON'T SEE ANY SCARS
I used to think that just because I only dented my skin with a sharp object, that I wasn't actually self-harming. But that's how my addiction started when I was just a freshman in high school.
You don't have to bleed to self-harm. Actually, if you look at the list above, you don't even have to cut yourself.
Whether you're cutting deep enough to leave a scar or just snapping a rubber band on your wrist, there is a big problem. Every type of self-harm deserves to be talked about openly and treated with sincerity. No self-harm is too small.
Ever notice a tattoo on someone's arms or legs? They may have battled with self-harm in their life. Plenty of people who've recovered from it get tattoos to cover up their scars and make something that was pure evil beautiful and moving.
3.

ONLY FEMALES DO IT
Here we go again with the stereotypes. The generalizations. The whatever you want to call them. Self-harm knows no gender, race, age, sexual orientation. Or any other labels people might want to throw around.
It might not be the "manly" thing to do, but plenty of males participate in the act of hurting themselves. Don't add to the stigma and assume otherwise. This will only make men feel more ashamed and humiliated to step forward and seek help.
4.

IT'S ATTENTION SEEKING
Notice the long sleeves all year long? What about the jeans in summer time?
We usually hate showing our cuts and scratches. We're so self-conscious about however we marked our bodies, and it's very inconvenient to figure out how we're going to cover these marks this time. There's nothing attention seeking about that.
But sometimes, it's a cry for help we didn't even know we were making. Sometime's our bodies show what our mouths can't say. Pay attention to how we dress. You just might learn a lot.
And to those of you who glorify self-harm on places like Tumblr…well shame on you. It is an incredibly triggering addiction.

5. DO IT TO FIT IN
There's a common misconception that only "emo" (is that even a thing anymore?) people cut. And they do it because that's what emo people stand for and believe in. Give me a break.
There is nothing cool about self-harm. It's not cute. It's not fun. And it's definitely not cool.
In fact, most people feel very isolated because they self-harm. They feel held back on social situations. They decline the invite to the pool party, or they fear getting intimate with their partner.
Please, please don't ever start harming yourself just because you see other people glorifying it.
6. ONLY TEENAGERS DO IT
If the myth that only teenagers harm themselves is true, then why am I almost 23 now and still struggling with it?
I may still be young in the grand schemes of things, but I'm definitely not a teenager anymore. Actually, I don't think I ever even acted like a teenager because my mental illnesses were so strong.
And you don't just "outgrow" self-harm. It takes a lot of hard work and dedication to begin to love yourself and have proper coping strategies. I don't think these struggles will ever really fully leave my life.
7. IT'S A FAILED SUICIDE ATTEMPT
I've struggled with both self-harm and suicidal thoughts, and let me tell you…they are completely different. Yes, they can both be an inner cry for help, but they come from completely different thought processes.
Self-harm is a way of feeling. A way of coping with negative thoughts or intense anger that are too hard to handle. It's a way of trying to survive. We may even hurt ourselves because we are bored and have nothing else to do.
Suicidal thoughts are a way of stopping the depressive thoughts. Wanting the pain to go away. Trying everything you can to find peace and still nothing working. You don't just get bored one day and decide you want to end your life.
8. IT'S NOT ADDICTING
If self-harm isn't an addiction, then how come I've been recovering for almost nine years? I'm only 22, so I've been struggling for almost half my life.
Self-harm is my go-to coping mechanism, which is about the worst way to cope ever. It's also very easy to be triggered by something, such as a negative emotional event like having an argument with your partner or feeling guilty about something. Self-harm can even be triggered by images and talk about self-harm. So yes, I am being triggered right now.
My boyfriend said that self-harm is like a drug addiction that needs to be taken a lot more seriously in society.
Telling somebody to "just stop it" will not work. We need help and a tremendous amount of support. We need the resources to earn other strategies for coping with emotional pain and stressful situations.
Resources:
Have you ever struggled with self-harm? What misconceptions do you face?
Related posts:
---
More Recommendations:
1.

ONLINE THERAPY
Better Help is the largest online counseling platform worldwide. It makes professional counseling available anytime, anywhere, through a computer, tablet or smartphone.
2.

HOW I WENT FROM SELF-HARM ADDICT TO SELF-HARM SURVIVOR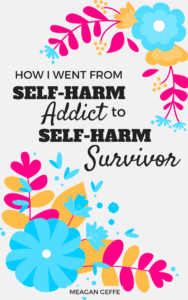 In How I Went From Self-Harm Addict to Self-Harm Survivor, you'll read my TRUE story of how I beat my decade long self-harm addiction. You'll learn why you self-harm, understand your triggers, and learn mindfulness and how to apply it to your recovery. Plus, you'll discover 100+ self-harm alternatives and amazing resources to help you along the way!
3.

RESILIENT BIG EBOOK BUNDLE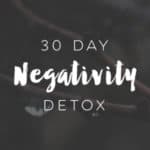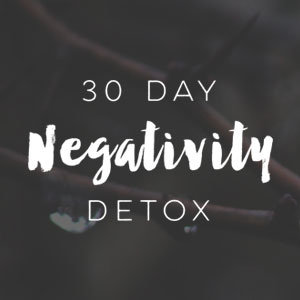 In the Resilient Big Bundle, you'll get 6 amazing personal development products, such as 30 Day Negativity Detox and Figure Out Your Life. All of these together would cost over $120 if you purchased them separately, but you'll get a big discount if you get the whole bundle.
4. BLESSING MANIFESTING DIGITAL PRODUCTS
Blessing Manifesting sells a bunch of digital products focusing on self-love and personal development, like the Self-Love Workbook Planner and Anxiety Workbook. You can either buy them in a digital version or physical copy.
5.

DREAMS INTO REALITY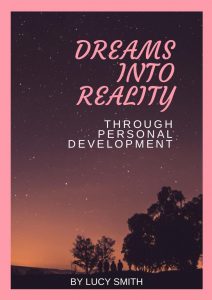 Dreams into Reality eBook covers different topics of personal development to improve your mindset and your life. It will help you overcome anxiety, limiting beliefs, fears, and become a much happier and more positive person.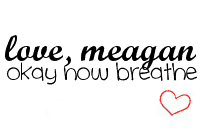 Facebook | Instagram | Twitter | Pinterest | Bloglovin' | YouTube