DISCLOSURE: I am not a mental health professional. If you need help finding a mental health care provider, call 1-800-662-HELP (4357) or visit Online Therapy to call, message, or video chat a certified therapist online. This post contains affiliate links. As an Amazon Associate, I earn from qualifying purchases. I may also receive compensation from Online Therapy or other sources if you purchase products or services through the links provided on this page. You can read my full disclaimer.
Although I've lived with mental illness my whole life, I am not a medical professional. If you need help finding a mental health care provider, call 1-800-662-HELP (4357) or visit BetterHelp to talk to a certified therapist online at an affordable price. This post contains affiliate links. You can read my full disclaimer.
WARNING: This post is graphic in nature and can be very triggering to those who self-harm or have previously done so.
Update: I am now one year self-harm free!
My self-harm addiction started when I was about 14 when I had a couple of permanent markers laying around next to my bed.
With anticipating hands, I pulled the cap off of a blue colored permanent marker and let the chemicals burn up my nostrils. My hand did the rest of the work by writing words of self-hate all over my upper thighs.
Worthless. Failure. Die.
Because it's not easy to wash off permanent marker, the words would stay on my body for days at a time, reminding me just how worthless I felt. When the words finally disappeared from my legs, I would follow the same self-destructive pattern all over again and write down more and more words.
I made sure that I would stick to the areas above my knees, because I would have to wear my gym uniform every day at school and, you know, I didn't want anyone to "feel sorry" for me.
This pattern soon became so normal that I remember almost being excited about my secret, and I even started to like seeing the top of words poke out from underneath my gym shorts.
But just as quickly as this pattern started, the gratification of hateful words wasn't enough for me anymore.

This is when I started to dig safety pins, scissors, and cuticle trimmers into my hips. Basically anything I could get my hands on.
I convinced myself that I wasn't actually self-harming, because I wasn't technically "cutting" myself. I convinced myself that I was only "denting," and that it wasn't that bad.
I don't remember how often I hurt myself, or how deep my cuts got, but sometime during high school, I vowed to make myself better.
I must've been about 16 when I slowly put the sharp objects down. Whenever the urge filled my brain to self-self, I turned to permanent markers again. But this time it was different.
I drew words like Help me. Beautiful. Free me. on my upper thighs, so I could be reminded that I was worth it.
And for about the next six years, I was pretty much self-harm free. Sure, there were times I relapsed, but they were pretty much a one and done type of thing. I can't exactly remember the details of them, because that part of my life is pretty blurry.
Flash forward to Thanksgiving 2014, and I was hit by a severe and very vicious depression.
For days at a time, I was unrecognizable. I turned angry. I turned cold. I turned into someone who didn't care about anyone else besides my bed.
I've dealt with depression on and off for half my life by this point, but my self-harm behaviors got to the point that I've ever seen before. I began to turn back to my old self-destructive ways, but I skipped right over the markers and went straight to leaving more than just a little "dent."
I injured myself while in the shower. I injured myself under the covers in my bed. I even injured myself in my boyfriend's bathroom after we would get into arguments.
I can't even begin to tell you how many times I locked myself in the bathroom and dug into myself with the scissors he had next to the sink. I convinced myself he was never going to find out, but that only led to more arguments every time he found out. Which he always did.
From June until about October, my self-harm addiction was taking over my thinking.
I constantly had overwhelming energy in my forearms and wrists, and my blood was pumping so hard that it needed to escape. And let me tell you, cutting yourself so close to your veins feels so much more relieving than any other spot on my body.
And even more addicting, I began to gulp down cough syrup on an almost daily basis, not even caring to measure how much I was indulging.
I drank it to sleep through the night. I drank it to feel something alive in my body. I drank it to forget.
I remember waking up on my 22nd birthday wanting to die. A couple weeks later, I took enough pain relievers that I didn't care if I did.
One day, me and my boyfriend had a serious talk about my self-destructive behaviors. Later that night, I wrote all my thoughts down in my journal.
There I began to try to heal. But it was not easy.
Sometimes I didn't even think about recovering, and I would dig even deeper. I would stop hurting myself for a week then I would injure myself for another two weeks straight.
Recover. Relapse. Recover. Relapse.
I can't even tell you how many times I relapsed, because, let me tell you, it gets harder and harder to try and heal every time you relapse.
October 20, 2015, my boyfriend and I got into a pretty bad argument. I drove home and just before bed, I drank enough cough syrup that I still felt the effects almost two days after.
He knew I was unstable when I left his house, so called me right before I fell asleep. I had no choice but to confess what I did. He was very disappointed with me, and I woke up the next morning realizing that I had to be very, very serious about my recovery this time.
This recovery was brutal, but I stayed self-harm free for almost two months before I relapsed again.
You begin to carry a lot of shame when you know you have an addiction. The worst part of this all is that I brought these self-destructive patterns into the new year. May 13, 2016 is the last time I've harmed myself.

It's been exactly two months since I've last injured myself.
Obviously, I'm still in the very early stages of my recovery. But in all honesty, recovery is not just one day at a time. We have to break it down even simpler than that, and take it one moment at a time.
Just one time that you tell yourself no and put down the scissors. Just one time is all you need.
And the only way you're going to recover, is if you actually want to recover. Every part of your being has to be in it.
Are you and/or someone you know recovering from an addiction? How do you cope?
Related posts:
---
More Recommendations:
1.

ONLINE THERAPY
Better Help is the largest online counseling platform worldwide. It makes professional counseling available anytime, anywhere, through a computer, tablet or smartphone.
2.

RESILIENT BIG EBOOK BUNDLE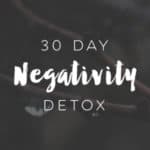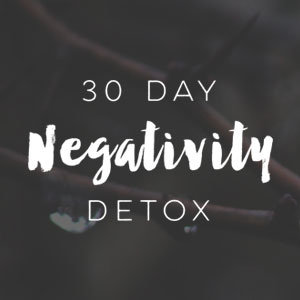 In the Resilient Big Bundle, you'll get 6 amazing personal development products, such as 30 Day Negativity Detox and Figure Out Your Life. All of these together would cost over $120 if you purchased them separately, but you'll get a big discount if you get the whole bundle.
3.

MENTAL HEALTH JOURNAL GUIDES
Rose Minded created three 52 week Mental Health Journal Guides. You can pick from anxiety, depression, and bipolar disorder. In the guides, you can find weekly gratitude, emotional intelligence, self-care prompts. Use the code meagan15 to get 15% off.
4.

SOCIAL ANXIETY TO SOCIAL SUCCESS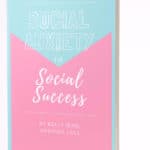 Social Anxiety to Social Success is an eBook Kel from Anxious Lass created. I've read countless ways to recover from social anxiety, and I still found new, important information in her book. The best part is it's written in a warm and relatable way.
5. BLESSING MANIFESTING DIGITAL PRODUCTS
Blessing Manifesting sells a bunch of digital products focusing on self-love and personal development, like the Self-Love Workbook Planner and Anxiety Workbook. You can either buy them in a digital version or physical copy.
6.

DREAMS INTO REALITY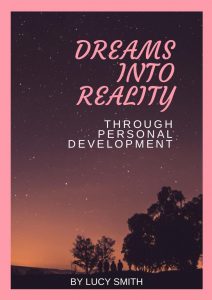 Dreams into Reality eBook covers different topics of personal development to improve your mindset and your life. It will help you overcome anxiety, limiting beliefs, fears, and become a much happier and more positive person.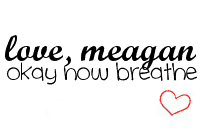 Facebook | Instagram | Twitter | Pinterest | Bloglovin' | YouTube