DISCLOSURE: I am not a mental health professional. If you need help finding a mental health care provider, call 1-800-662-HELP (4357) or visit Online Therapy to call, message, or video chat a certified therapist online. This post contains affiliate links. As an Amazon Associate, I earn from qualifying purchases. I may also receive compensation from Online Therapy or other sources if you purchase products or services through the links provided on this page. You can read my full disclaimer.
Relatable Songs About Social Anxiety
Listening to relatable songs about social anxiety is a fantastic way to cope with the turmoil of our fears.
For many, music is an escape. For others, music connects them with other people.
When you have social anxiety, it can be easy to feel alone in this world. Luckily, there are 28 incredibly relatable songs about social anxiety.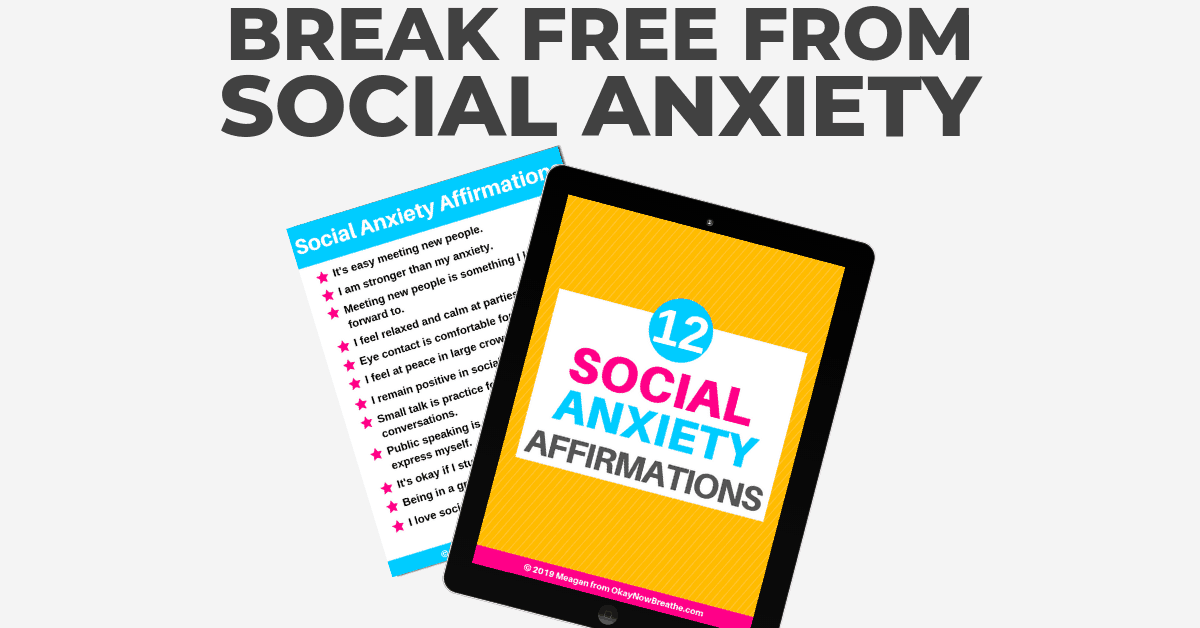 28 Songs About Social Anxiety
1. ANXIETY – JULIA MICHAELS ft SELENA GOMEZ
Relatable Lyrics:
Oh, I try my best just to be social
I make all these
plans with friends
and hope they call and cancel
2. ALIVE – RACHEL LEYCROFT
Relatable Lyrics:
Can I be weightless, just for tonight,
so I can leave the tide behind?
It's rarity, I get to be
so fully lit alive.
You can find the non-acoustic version here.
3. ANXIETY – ANNA CLENDENING
Relatable Lyrics:
But the truth is
you are all I've ever known
You're an infection, a medicine,
just numbs my brain
4. ANZIETY – LOGIC
Relatable Lyrics:
But I'm subconsciously
forcing myself into a state
Of self-bondage entangled by
the ropes of my own mind
5. I COME APART – PHORA
Relatable Lyrics:
This anxiety kills,
it'll eat you alive
I'm just blind to my problems,
I can't see what I hide
6. MY BODY IS A CAGE – ARCADE FIRE
Relatable Lyrics:
I'm standing on a stage
Of fear and self-doubt
It's a hollow play
But they'll clap anyway
---
Social Anxiety eBook and Workbook
Social Anxiety to Social Success is a fantastic eBook, if you're ready to gain control over your social anxiety.
I love that it's super easy to follow along to, and there's even a workbook so you can track your progress!
---
7. PANIC SWITCH – SILVERSUN PICKUPS
Relatable Lyrics:
When you see yourself in a crowded room
Do your fingers itch, are you pistol-whipped?
Will you step in line or release the glitch?
Can you fall asleep with a panic switch?
8. STOP AND STARE – ONEREPUBLIC
Relatable Lyrics:
Stop and stare
I think I'm moving but I go nowhere
Yeah, I know that everyone gets scared
But I've become what I can't be, oh
9. NOTHING CAME OUT – MOLDY PEACHES
Relatable Lyrics:
Just because I don't say anything
Doesn't mean I don't like you
I open my mouth and I try and I try,
But no words came out
10. ALONE – NF
Relatable Lyrics:
I'm alone,
but I go nowhere
Living in a prison in my mind;
so scared
11. UNDERSTAND – CHRISTIAN BLEVINS
Relatable Lyrics:
If only you were more decent
to the ones like us
The world wouldn't be so lonely
and we could finally be happy
12.

BRAVE – SARA BAREILLES
Relatable Lyrics:
Maybe there's a way out of
the cage where you live
Maybe one of these days
you can let the light in
13.

HALL OF FAME – SCRIPT
Relatable Lyrics:
You can be a master
Don't wait for luck
Dedicate yourself and
you gon' find yourself
14. IN MY BLOOD – SHAWN MENDES
Relatable Lyrics:
I'm looking through my phone
again feeling anxious
Afraid to be alone again,
I hate this
15.

LONER – THEORY OF A DEADMAN
Relatable Lyrics:
I wish I wasn't so shy
I'm just the weirder type
'Cause you don't know
How life goes for me
---
Did you know there's online therapy?
Online Therapy is a complete online therapy toolbox.
Your therapy toolbox includes:
Live video, voice, or text chat session with your therapist
8 easy-to-follow sections, including 25 worksheets
Activity plan, journal, and tests
Yoga and meditation videos
What I love about Online Therapy is that there are several life-changing options and therapists available, and you don't even have to leave the comfort of your home.
This means you never need to worry before getting help.
Get 20% off your first month with my exclusive link.
---
16.

EVERY DAY IS EXACTLY THE SAME – NINE INCH NAILS
Relatable Lyrics:
I think I used to have a voice
Now I never make a sound
I just do what I've been told
I really don't want them to come around
17.

REAL FRIENDS – CAMILA CABELLO
Relatable Lyrics:
I stay up,
talkin' to the moon
Been feelin' so alone
in every crowded room
18.

REAL – SUPERCHICK
Relatable Lyrics:
But I want to be real
I want to find out who I am
And I will find my way to heal
And I will find my voice my stand
19.

HAPPY & SAD – KACEY MUSGRAVES
Relatable Lyrics:
And I'm the kind of person
who starts getting kinda nervous
When I'm having
the time of my life
20.

THE DAY I TRIED TO LIVE – SOUNDGARDEN
Relatable Lyrics:
I woke the same as any other day
Except a voice was in my head
It said seize the day, pull the trigger, drop the blade
And watch the rolling heads
21. LOSER – 3 DOORS DOWN
Relatable Lyrics:
Cause I'm a loser,
I'm a loser, yeah
This is getting old,
I can't break these chains that I hold
22.

THE MIDDLE – JIMMY EAT WORLD
Relatable Lyrics:
Hey, don't write yourself off yet
It's only in your head
you feel left out or
looked down on
23.

I'M JUST A KID – SIMPLE PLAN
Relatable Lyrics:
Nobody cares, cause I'm alone
and the world is
Having more fun than me tonight
Having more fun than me
24.

THE OUTSIDER – MARINA AND THE DIAMONDS
Relatable Lyrics:
Feeling like a loser
Feeling like a bum
Sitting on the outside
Observing the fun
25.

INDOOR LIVING – MOTION CITY SOUNDTRACK
Relatable Lyrics:
So don't ask me out,
don't make me try,
'Cause I don't wanna let you,
I don't wanna
26. ASK – THE SMITHS
Relatable Lyrics:
Shyness is nice, and
Shyness can stop you
From doing all the things in life
You'd like to
27.

LONER – BLACK SABBATH
Relatable Lyrics:
He hides himself away
His secrets not revealed
As life just passes by
he keeps himself concealed
28.

LONELY DAY – SYSTEM OF A DOWN
Relatable Lyrics:
Such a lonely day
And it's mine
The most loneliest
day of my life
Songs About Social Anxiety
Listening to songs about social anxiety can make anyone living with this mental illness feel less alone.
I know sometimes that makes all the difference.
Which of these songs did you just discover today?
More Social Anxiety Posts: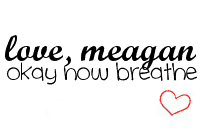 Facebook | Instagram | YouTube | Twitter | Pinterest
Best Songs About Social Anxiety