DISCLOSURE: I am not a mental health professional. If you need help finding a mental health care provider, call 1-800-662-HELP (4357) or visit Online Therapy to call, message, or video chat a certified therapist online. This post contains affiliate links. As an Amazon Associate, I earn from qualifying purchases. I may also receive compensation from Online Therapy or other sources if you purchase products or services through the links provided on this page. You can read my full disclaimer.
Positive Affirmations for Social Anxiety
Struggling with social anxiety can make you feel like a prisoner in your own body.
You want to have social interactions. You want to go out and make friends.
But it feels nearly impossible.
You sweat. You overthink.
You're constantly having limiting beliefs and thinking negative affirmations to yourself.
But, life doesn't have to be this way.
Find out what positive affirmations are and how you can apply them to help you overcome your social anxiety.
But first, download your free social anxiety affirmations printable! ↓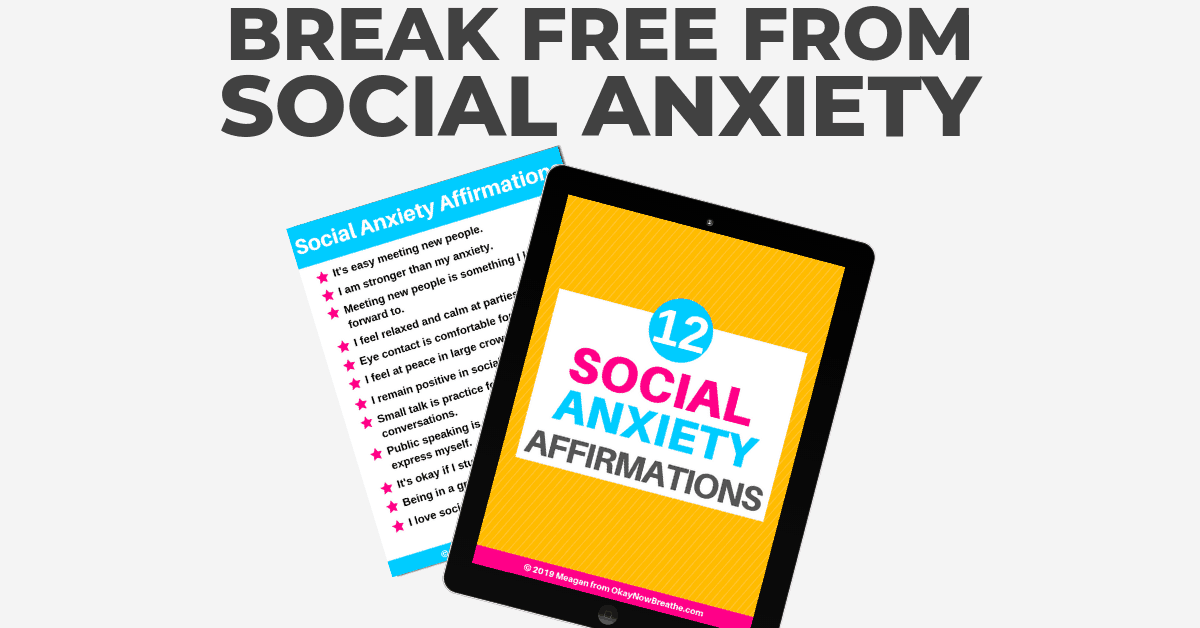 WHAT ARE AFFIRMATIONS?
So what exactly are positive affirmations, and what do they have to do with social anxiety?
Well, they reveal the limiting beliefs you have about yourself.
You've spent so many years believing bad things about yourself and thinking that they were true.
You've thought you would never find good friendships, a healthy relationship, or be able to overcome your social anxiety.
The goal of positive affirmations is to work as dismantling these beliefs, because they simply are not true.
50 Inspiring Mantras for Social Anxiety
Feel like listening instead? Hear on my free YouTube channel, Peaceful Awakening Meditations!
1. It's easy to meet new people.
2. I am calm in social situations.
3. Eye contact is comfortable for me.
4. I make conversations with others easily.
5. With each breath, I feel calmer, more relaxed, and more confident.
6. I welcome new social situations into my life comfortably.
7. I feel relaxed at parties.
8. People enjoy my company.
9. I am calm, cool, and collected.
10. I feel at peace in large crowds.
11. Being the center of attention is fun!
12. I have a lot of interesting and important things to say.
13. I am relaxed using public restrooms.
14. My mind is powerful and full of healing energy.
15. I have a lot to offer the world.
16. I look forward to meeting new people.
17. Going to restaurants is fun and enjoyable!
18. I feel confident eating in front of others.
19. Weddings are an opportunity to have fun.
20. I am self-assured sober.
21. I remain positive in social situations.
22. Small talk is practice for deeper conversations.
23. I look forward to going out on the weekends.
24. Loud environments are easy for me to navigate.
25. I am carefree.
26. Conversation is entertaining for me.
27. I am a courageous public speaker.
28. Public speaking is a fun way for me to express myself.
29. Meeting strangers is something I look forward to.
30. I enjoy people's company.
31. Other people enjoy my company.
32. I am brave.
33. It's okay if I stutter. It makes me human.
34. I flow with conversations with ease.
35. People care about what I have to say.
36. I brighten up other people's day.
37. Being social is important to me.
38. Interacting with others keeps me connected to the world.
39. I enjoy laughing with others.
40. Concerts are a place for me to enjoy my favorite musicians.
41. Being in a crowd makes me feel a part of society.
42. I am stronger than my anxiety.
43. People are enjoyable to be around.
44. It's fun meeting people from all over the world.
45. I am comfortable in my skin.
46. I smile at others effortlessly.
47. Being in a group lets my personality shine.
48. My personality is infectious.
49. I feel at peace being around strangers.
50. I love social situations.
---
Social Anxiety eBook and Workbook
Social Anxiety to Social Success is a fantastic eBook, if you're ready to gain control over your social anxiety.
I love that it's super easy to follow along to, and there's even a workbook so you can track your progress!
---
HOW TO CORRECTLY USE AFFIRMATIONS
Now that you have read these affirmations, let's see how you can correctly apply them.
1. Let go of negative affirmations
How many times a day do you not believe in your abilities, social skills, or even yourself? How many times a day do you catch yourself saying negative insults about yourself?
I'm sure you've caught yourself saying things like: I will never make friends, I don't know how to act like a normal person, All people do is laugh at me.
These negative affirmations are destructive to your self-esteem, your social skills, and your ability to manage your social anxiety.
As soon as you catch yourself thinking negative thoughts, pause and stop yourself. Letting go of negative affirmations might be the most important step in learning to use affirmations correctly.
2. Replace with nothing
That's right. Get used to saying nothing at all.
Pay attention to how you feel when you don't react to any of your negative thoughts. Get comfortable with not giving them power.
This might be more difficult than you imagined, and that's okay. You were conditioned to absorb negativity.
3. Incorporate positive affirmations
Now's the time to start saying positive affirmations. You can say them to yourself internally or out loud.
Positive affirmations are always in the present tense, include positive words, and are spoken as a fact and the truth.
The most powerful affirmations are the ones that turn your negative thoughts into positive ones.
Using the examples above, start saying: I HAVE amazing friends, I AM incredibly smart with social skills, I AM funny and people laugh WITH me.
4. Repeat the process
Using affirmations correctly takes practice and dedication.
Let me say that again. It takes practice, practice, and more practice.
You won't be able to say these 50 affirmations once and feel much different.
The first couple of times you practice them, you might even feel defeated because they didn't really work at all.
But keep at it. Keep letting go of negative affirmations, getting comfortable with the silence, and then incorporating positive affirmations.
Social Anxiety Affirmations
If you're not sure about affirmations, really take the time to practice them. Take the time to really believe in them and their power.
It's best if you say these positive affirmations for social anxiety both morning and night for 21 days straight.
That's when you'll really start to see a difference in your anxiety!
Don't forget that you can listen to these affirmations for free on Peaceful Awakening Meditations!
More posts on social anxiety:
---
More social anxiety recommendations:
Social Anxiety to Social Successis a fantastic eBook, if you're ready to gain control over your social anxiety.
I love that it's super easy to follow along to, and there's even a workbook so you can track your progress!
Did you know there's online therapy?
Online Therapy is a complete online therapy toolbox?
Your therapy toolbox includes:
Live video, voice, or text chat session with your therapist
8 easy-to-follow sections, including 25 worksheets
Activity plan, journal, and tests
Yoga and meditation videos
What I love about Online Therapy is that there are several life-changing options and therapists available, and you don't even have to leave the comfort of your home.
This means you never need to worry before getting help.
Get 20% off your first month with my exclusive link.
---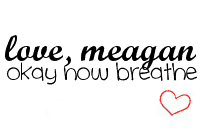 Facebook | Instagram | YouTube | Twitter | Pinterest
50 Positive Affirmations for Overcoming Social Anxiety