DISCLOSURE: I am not a mental health professional. If you need help finding a mental health care provider, call 1-800-662-HELP (4357) or visit Online Therapy to call, message, or video chat a certified therapist online. This post contains affiliate links. As an Amazon Associate, I earn from qualifying purchases. I may also receive compensation from Online Therapy or other sources if you purchase products or services through the links provided on this page. You can read my full disclaimer.
Every relationship goes through rough patches. There might even be times when you question your entire partnership, because all you seem to do is disagree and argue about everything.
This is when you need to take a step back and look at the bigger picture. You have to find the root of the problem. Sometimes the problem isn't either one of you. Sometimes it's misunderstandings and a lack of knowledge.
These two relationship tests will reset your relationship and aim to make it healthy again.
If you're having difficulty in your relationship, it might be helpful to talk to an online couples counselor! Using Talkspace makes couple's therapy super flexible and convenient, as you only need your phone or web browser.
Relationship Tests to Make Your Relationship Healthy Again
1.

MYERS-BRIGGS PERSONALITY TEST
Even though plenty of people swear by their zodiac signs, there's a much more accurate test to figure out personalities. Take this personality test to see what it says about yourself. You'll learn most about who you are as a person and what your personality traits and core values are.
According to Myers-Briggs, there are 16 main personality types. Some of us are extroverts, and some of us are introverts. Some of us think with our heads. Others base decisions off their heart. The key thing to remember here is that every single one of us is different.
We all process, think, talk, and act differently. Just because we think one way and our partner thinks another way doesn't mean they're wrong. We're just different.
I think it's pretty cool that me and my boyfriend are very compatible with both our zodiac sign and our personality types. He's a Libra. I'm a Gemini. He's an ENFP, and I'm an INFJ.
2.

LOVE LANGUAGE TEST
It's crucial to know that not everyone loves the same. Not many people know about what love languages are. There are 5 love languages: words of affirmation, quality time, acts of service, receiving gifts, and physical touch. Everybody feels love differently.
What you define as an expression of love is most likely not the same expression for your partner. So you probably love your partner in the way you need love. However, their love language is not the same as yours, so their love tank is really low. They probably feel abandoned by you and hopeless of it ever getting better.
You can figure out your love language here. I highly recommend reading up on it more in this book. It's a #1 bestseller, and so many people have said it has saved their marriage.
My boyfriend's love language is words of affirmation. Mine is quality time. Two completely different expressions of love. My boyfriend tends to flower me with compliments. Compliments do nothing in the way of me feeling love. I need undivided attention and meaningful conversations.
I think that this has been the biggest miscommunication problem me and my boyfriend have, but we're actively working on it. It's such a simple concept that speaks volumes.
Related posts:
Have you ever taken any of these relationship tests? How did it change your views on your partner?
---
Have You Tried Couple's Therapy?
If you're having complications in your relationship, it might be helpful to talk to a couple's counselor.
Did you know that there is affordable online couples therapy?
Talkspace is a super flexible option for couples counseling, as you only need your phone or web browser.
Benefits of Talkspace:
Won't have to physically visit therapist's office
Won't have to rearrange your lives or hire a babysitter
You and partner will share same therapist
You'll share a private online room
Communicate with your therapist whenever
What I love about Talkspace is that you can get incredible couple's therapy from the comfort of your own home.
---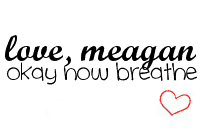 Facebook | Instagram | YouTube | Twitter | Pinterest