DISCLOSURE: I am not a mental health professional. If you need help finding a mental health care provider, call 1-800-662-HELP (4357) or visit Online Therapy to call, message, or video chat a certified therapist online. This post contains affiliate links. As an Amazon Associate, I earn from qualifying purchases. I may also receive compensation from Online Therapy or other sources if you purchase products or services through the links provided on this page. You can read my full disclaimer.
Either you believe in true love or you don't. I say love can very much be true, but you have to constantly work at loving your partner every day.
A few months back I stumbled across something that completely opened my eyes to such a simple, yet so important concept.
We all have a love tank, but everybody loves and feels love differently. How we love is one of The 5 Love Languages, and it's so important to know what yours is (as well as your partner's). It'll really change how you view other people and life in general.
If your partner has the primary love language of quality time, then read these next 8 steps to help keep their love tank full.
If you're having difficulty in your relationship, it might be helpful to talk to an online couples counselor! Using Talkspace makes couple's therapy super flexible and convenient, as you only need your phone or web browser.
How to Love Someone with Quality Time Love Language
1.

DON'T COMPLAIN
Nothing is worse or more hurtful than hearing about your "time sacrifices." Don't tell us that "I spend more time with you than anyone else!" Trust me, just don't. That's the quickest way to completely drain our love tank.
Instead, let us know that you enjoyed the time we spent together. Always plan the next time we will spend together.
This way it doesn't feel like you're blowing us off, and we can look forward to the next time we see each other. This will keep our love tank full, even when we can't be together.
2.

QUALITY CONVERSATIONS
We can't stand superficial talk. Tell us your favorite stories of your childhood. Reminisce about earlier memories of our relationship. Talk to us about the deeper meanings of life.
Look us in the eyes, and hold our hand as we talk. Let us know you're really listening by responding and asking questions. Be engaged in the conversation, but try to not make it one-sided.
And *hint* please stop giving unsolicited advice all the time. We hate that.
3.

PUT YOUR PHONE DOWN
Nothing bugs us more than when we're trying to spend quality time with you, and you're on your phone the whole time.
We want nothing more than to snatch that little sucker from your hands and chuck it at the wall. All this says to us is that we're not worthy of your time. Or that we're incredibly boring, and you're gonna break up with us at any given moment.
And even if you tell us what you're doing on your phone, it can still be incredibly annoying. When you're with us, it's best to put your phone away 99% of the time. And seriously, put that damn thing on silent.
4.

PICK UP THE PHONE
Okay, so here's a time when you should pick up your phone. We understand that it's not possible to be with each other every waking second of every single day. Actually, sometimes we prefer to have some alone time instead.
However, we still need quality time every day to feel loved. We need to feel secure. So…talk to us every day.
When we're not together, pick up your phone and freaking call us. Hearing your voice is so much more personal and meaningful than just seeing your typos in a text.
Tell us that you miss us when we're not together. Don't ever make us second guess how you feel about us.
5.

ASK US OUT ON DATES
Nothing makes us feel more loved or special than feeling wanted. Tell us to dress up nice, so you can take us somewhere special.
A date is like the best chocolaty dessert in the world. We love knowing we're going on a date, and it'll make us happy the entire time leading up to it.
The best dates are when we can engage in something we love. Or you can even pick out a new hobby, like a cooking or dancing class, that we can experience together for the first time.
The more interactive the date is, the better. Try to avoid places with a lot of distractions, like the movies or a restaurant. That doesn't feel like quality time for us. It'll almost make us feel like we didn't even go on a date at all.
Related post:
6.

INVITE US PLACES
Odds are we love you so much that we want to do nearly everything we can with you. Even running errands with you brings us a lot of joy.
Never assume we don't want to go somewhere or do something. Even if we say no, it still means so much to us if you invite us. When you don't invite us, we feel unloved. And that'll only bring out frustration and negativity in the both of us.
And please, please stop getting frustrated at us when we feel lonely or unwanted when you want to do things like adventures or vacations without us. That makes our love tank drain and drain.
7.

PLAN ADVENTURES
Put in the effort to plan a day trip every once in a while. Better yet, plan a romantic getaway with just the two of us.
We don't just want to spend a couple hours with you every other day. We want to spend a couple days straight with you. Chances are we can't wait for times like this. These days are our most favorite days, like, ever.
Even if we spent 72 hours straight with you, we'll miss you the moment you leave. It might seem clingy to others, but that's just how we feel loved.
8.

CONTINUE TO PRACTICE QUALITY TIME
You kept your phone in your pocket. Check. You engaged in meaningful conversations. Check. You gave us undivided attention. Check. Check, and Check.
Good job, but this does not mean you can stop speaking our language after the date is over. You don't get to just check things off a list and call it a night. You don't get to take a deep breathe and think, "Alright. My work here is done."
If you make a quick switch from attentive and loving to distracted and preoccupied, It. Will. Not. End. Well.
We could've had the best, most wonderful date in the world, but if you leave us alone the moment we get back home, the entire day was just spoiled. We will be pissed. Our love tank will be empty. And it will not be a fun next few hours.
So do yourself a favor, and keep practicing our love language.
BONUS:

TELL US ABOUT YOUR LOVE LANGUAGE
If your love language is also quality time, then congrats. But if not, tell us about yours. You can take the test to see which of the 5 is your primary love language.
We think you deserve to feel loved just as much as we do. Have weekly check-ins when you tell us what we're doing right, as well as what things we can do to help keep your love tank full.
I also think it's important to know what your personality type is, because we are all different and it's easy to feel misunderstood.. You can learn more about it in my post.
Related posts:
What's your primary love language? What ways make you feel loved?
---
Have You Tried Couple's Therapy?
If you're having complications in your relationship, it might be helpful to talk to a couple's counselor.
Did you know that there is affordable online couples therapy?
Talkspace is a super flexible option for couples counseling, as you only need your phone or web browser.
Benefits of Talkspace:
Won't have to physically visit therapist's office
Won't have to rearrange your lives or hire a babysitter
You and partner will share same therapist
You'll share a private online room
Communicate with your therapist whenever
What I love about Talkspace is that you can get incredible couple's therapy from the comfort of your own home.
---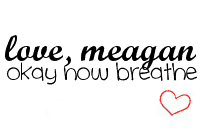 Facebook | Instagram | YouTube | Twitter | Pinterest