DISCLOSURE: I am not a mental health professional. If you need help finding a mental health care provider, call 1-800-662-HELP (4357) or visit Online Therapy to call, message, or video chat a certified therapist online. This post contains affiliate links. As an Amazon Associate, I earn from qualifying purchases. I may also receive compensation from Online Therapy or other sources if you purchase products or services through the links provided on this page. You can read my full disclaimer.
Forget what you've heard…Love isn't easy. Sometimes it doesn't even come naturally. The biggest thing I learned from love is you have to deliberately choose to love someone.
There are going to be days, or even weeks, where you can't stand each other. But you have to push past the bad in order to return to the good. Remember why you fell in love in the first place.
When your partner is chasing their dreams, it can add even more stress on your relationship. There will be sacrifices, and there will be times when you feel like your relationship comes second. There will probably even be times you ask yourself if you're cut out for a more unstable lifestyle.
But you can choose to be their teammate. You don't have to be their enemy.
Here are 5 thoughtful ways to encourage your partner to pursue their dreams:
If you're having difficulty in your relationship, it might be helpful to talk to an online couples counselor! Using Talkspace makes couple's therapy super flexible and convenient, as you only need your phone or web browser.
5 Ways to Encourage Your Partner to Pursue Their Dreams
1. SEND TEXTS OF LOVE
Your partner needs to know that you believe in them. Chances are, you are the one person they want to impress the most.
Don't get into the routine where you forget to express how much they mean to you. When they do something nice, like doing the dishes or taking out the garbage, show them gratitude. Don't make them guess that you noticed or still care.
Send little texts throughout the day telling them that you miss them. You have no idea how far a little text can go.
Examples:
Thank you for all that you do. It means a lot.
I can't wait to snuggle and kiss you later!
I'm so proud of you for going after your dreams.
2. HELP WHEN NEEDED
The more serious you are about your relationship, the more their goals are going to affect you. But remember: these are their goals, not yours. Offer advice, but try not to fall into a mother-son type of relationship. Think of yourself as an on-call adviser or assistant.
One of my biggest problems is giving my boyfriend unsolicited advice. It's very hard for me, because always searching for the better in things is just part of my personality. I also struggle really bad with Relationship OCD, and I get terrible anxiety about things I think could potentially harm our future.
The more freedom you give your partner, the more likely they'll come to you for advice. Also, it's important to note that they might not always take your advice. Try your hardest to not take it personally.
3. DON'T BE A LIAR
I know. Sometimes we all get a little carried away. We want to seem like we're the best partner in the world. Sometimes that means we will say we like something when in reality we don't. Try not to do that.
If they ask you what you think about something, give your honest, constructive criticism. Don't tell them something is great when you know it's a piece of poop. That'll only do more harm than good in the long run.
As always, choose to be kind in your words. Remember that you want to encourage them, not rip them apart. If all you do is criticize every little thing they do, that'll only make them resent you and not come to you for help anymore. Which is never a good thing.
4. GIVE SOME TIME TO GROW
Your partner can't reach their goals without you. But they also can't reach their goals with you there all the time either.
I know first hand how many sacrifices it takes to allow the person you love to chase their dreams. You won't be able to see each other as much you'd like, and the dynamic of your relationship will ultimately change. It's a hard adjustment, especially if you face severe loneliness because of depression like I do.
But try your best to see the end goal. Try to not take this journey away from them. They need time to focus a lot of energy and dedication to get what they want out of life.
5. MAKE QUALITY TIME
Remember you are just as important in the relationship as your partner is. Communicate when you're feeling neglected or when something is really bothering you.
And at the end of the day, your relationship should still be top priority. Set time apart from each day for quality time with just the two of you. You can go on an affordable date or just stay in and have fun with each other. Try not to bring up anything about the goals or the future. Just soak up in each other's awesomeness.
If you can't see each other that day, try to talk on the phone (Skype/FaceTime is even better!) for at least 15 minutes. Hearing their voice is so much better than just reading a text.
Me and my boyfriend used to write love letters to each other every Monday. I don't know why we stopped doing it, but we should really bring it back. Hint hint, babe.
PS: Check out my boyfriend's music here. You can also find him on Twitter and Facebook.
Related posts:
5 Perks of Being in an Interracial Relationship
What ways do you encourage your partner? Tell us in the comments below!
---
Have You Tried Couple's Therapy?
If you're having complications in your relationship, it might be helpful to talk to a couple's counselor.
Did you know that there is affordable online couples therapy?
Talkspace is a super flexible option for couples counseling, as you only need your phone or web browser.
Benefits of Talkspace:
Won't have to physically visit therapist's office
Won't have to rearrange your lives or hire a babysitter
You and partner will share same therapist
You'll share a private online room
Communicate with your therapist whenever
What I love about Talkspace is that you can get incredible couple's therapy from the comfort of your own home.
---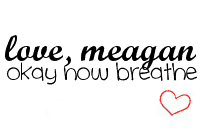 Facebook | Instagram | YouTube | Twitter | Pinterest