DISCLOSURE: I am not a mental health professional. If you need help finding a mental health care provider, call 1-800-662-HELP (4357) or visit BetterHelp to call, message, or video chat a certified therapist online for an affordable monthly price. This post contains affiliate links. As an Amazon Associate, I earn from qualifying purchases. I may receive compensation from Better Help or other sources if you purchase products or services through the links provided on this page. You can read my full disclaimer.
This post contains affiliate links. All opinions are 100% my own.
There comes a time when our relationships become routine. We get married, have 10,000 babies, and lose the spark we once had. We wake up, say hi to each other, go to work, come home, say hi again, and go to bed. Then we get up and do it all over again the next day.
This is something I try very hard to avoid. I never want to lose that spark.
The best relationships are when you get along like best friends. I can honestly say I have never been bored in my entire relationship of four years.
For cereal, just laying in the dark is entertaining enough. Me and my boyfriend try anything to keep the other one laughing.
Here's a list of 30 unexpected ways we've had fun in our relationship.
30 Unexpected Ways to Have Fun with Your Partner
Put on a ridiculously bad movie and make fun of it the whole way through
Flip through all the TV channels and watch only 15 seconds of each
Have some late night tea and crumpets
Swap clothes with your partner
Randomly start talking with accents
Do some acro partner yoga together
Paint each other's fingernails. Yes. I'm talking to you, men.
Take a drive and sing loud and obnoxiously to the radio
Read each other's horoscope
Reminisce about how you first met
Go on an IKEA date and sit on all the couches
Put the TV on mute and make up your own commentary
Play video games until 2 O'clock in the morning
Paint masterpieces with finger paint
Go grocery shopping at Trader Joe's
Give your partner an unexpected striptease
Sit on the roof and watch the stars twinkling
Play hide and go seek in an empty house
Read a book out loud to each other
Give each other a much needed back massage
Go hiking at a forest preserve together
Squeeze your hands in some Play-Doh
Play fetch with your dog together
Push each other on a swing at the park
Go on a bike ride together
Have a HGTV marathon
Lay in the grass and name the shapes of the clouds
Randomly slow dance with each other in public
Add "That's what she said" into every possible conversation
Take very unattractive pictures with each other
What are some of the things you and your partner do to keep your relationship spark alive?
Related posts:
---
More recommendations
1.

BEATING 50 PERCENT
Navigator's Council: A Marriage Journal is both a weekly journal and a weekly rhythm for your marriage. The foundation of the journal is six questions that you'll ask each other once a week and record your answers. Each week also includes a short devotional and a week-long calendar to help foster good conversation and make sure you and your partner are on the same page.
2.

THE 5 LOVE LANGUAGES
We all have a love tank, and everybody loves and feels love differently. Words of Affirmation, Quality Time, Physical Touch, Receiving Gifts, and Acts of Service make up the five love languages. The 5 Love Languages has been a game-changer for me and my boyfriend. Very eye-opening.
3.

MEN ARE FROM MARS, WOMEN ARE FROM VENUS
Men Are from Mars, Women Are from Venus is a classic. For years, the theory behind it has helped save countless relationships. I know it's definitely opened my eyes to how men, like my boyfriend, communicate. It's helped us understand each other more, and I'm so grateful.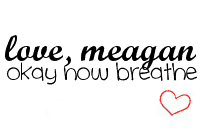 Facebook | Instagram | Twitter | Pinterest | Bloglovin' | YouTube