DISCLOSURE: I am not a mental health professional. If you need help finding a mental health care provider, call 1-800-662-HELP (4357) or visit Online Therapy to call, message, or video chat a certified therapist online. This post contains affiliate links. As an Amazon Associate, I earn from qualifying purchases. I may also receive compensation from Online Therapy or other sources if you purchase products or services through the links provided on this page. You can read my full disclaimer.
As humans, we let our lives become victim to routine. And our relationship with our partner is usually one of the first things to be affected.
We have to actively show our partner we love them each and every day. One of the best ways to do this is to make them a priority. Because it's what they deserve.
When I first started focusing more on making my partner feel safe and secure, our relationship began to improve. Communication improved. Understanding each other increased. And this means I started to feel more calm and protected in our relationship.
Here are the 7 little ways we can make a big difference in our partner's life:
If you're having difficulty in your relationship, it might be helpful to talk to an online couples counselor! Using Talkspace makes couple's therapy super flexible and convenient, as you only need your phone or web browser.
7 Ways to Show Your Partner You Care Every Single Day
1. HOW ATTRACTIVE ARE THEY?
First thing's first. You gotta let your partner know that they're your one and only. The best way to do this is by telling them!
Is it their smile, their eyes, their personality? What makes your partner so damn attractive?
I think the best compliments are the ones about their insecurities.
Let me tell you. My boyfriend always talks about how much he hates his teeth and his "dorky" smile. But whenever my boyfriend smiles, and I mean genuinely smiles, my whole insides turn into a warm, gooey chocolate cake. So what do I do? I tell him that of course!
2. WHAT DO THEY MEAN TO YOU?
You fell for your partner for a reason. Something about your personalities meshed so well and turned you guys into best friends.
Yet, the closer we become to someone, the more we pick up on their bad habits. We tend to focus so much about their negative qualities that we become transfixed by them.
Instead of only focusing on the things that annoy you, focus on the qualities that you love about them.
Tell them that you love their kind heart, not that you hate how they're never on time to anything. Tell them that you love their laugh, not that you hate when they try to make every serious conversation funny.
3.

DO YOU MAKE THEM FEEL SPECIAL?
I'd like to think I'm the queen of making my hunny bunny feel special. I've taken him on a couple of surprise vacations. I almost always show up with food at his doorstep. *cough* Let's not forget that I always get him the best birthday presents ever. *cough*
Making your partner feel special makes you feel amazing. Surprise them. Always continue dating them. Make them feel like the luckiest person on the planet.
Remember, if you don't make your partner feel special, someone else will.
4.

DO YOU BELIEVE IN THEM?
Out of anyone else in the world, it's important that you believe in your partner. If you don't, it'll mostly come back and haunt your relationship. The last thing you want is for your partner to resent you.
Help them pursue their dreams. Keep pushing them, especially when they feel like giving up.
Tell them that you're there for them, and that you would do anything to help them achieve their dreams. Instead of assuming, ask them what they need from you during this time of extreme courage.
Related post:
5. HOW OFTEN DO YOU APOLOGIZE?
Why is apologizing so damn difficult to do? Honestly, whyyyyyy.
The healthiest thing you can do for your relationship is to apologize.
One thing I've truly learned the meaning of is that you gotta pick your battles. Ask yourself, is this worth sacrificing my relationship for? If the answer is no, then let the argument go.
Learn to agree to disagree and let them win every once in a while.
If you absolutely can't let something go, tell your partner why you can't. Why is something affecting you and your relationship with them? Dig deep, and become vulnerable.
6. ARE YOU SHOWING THEM GRATITUDE?
Say please and thank you. Say thank you even before they do something.
Don't let what they do for you become routine. Don't get used to the little things they do for you, because they need to know that their actions aren't being taken for granted.
Instead of getting used to them cooking you dinner all the time, why don't you plan a special meal for them and surprise them with their favorite homemade meal right when they get off work?
Little acts of gratitude show them that you're so happy that they're in your life.
7. DO YOU STILL EXPRESS I LOVE YOU?
You have to remind your partner that you love them every single day.
Ever heard that love is a verb? You have to express that you love them. It's not about just telling them that you love them right before bed. Stare them in the eyes and actually mean it.
Even when you've been at each other's throats all day, genuinely tell them that you love them. You never know what could happen. Put your pride away.
And for the love of all things chocolate, do not just show them you love them on Valentine's Day.
When it all comes down to it, the best thing you can do for your partner is to communicate with them. Without communication, there's no trust. And without trust, there should be no relationship.
Related posts:
6 Marriage Lessons I Learned From My Parents' Divorce
---
Have You Tried Couple's Therapy?
If you're having complications in your relationship, it might be helpful to talk to a couple's counselor.
Did you know that there is affordable online couples therapy?
Talkspace is a super flexible option for couples counseling, as you only need your phone or web browser.
Benefits of Talkspace:
Won't have to physically visit therapist's office
Won't have to rearrange your lives or hire a babysitter
You and partner will share same therapist
You'll share a private online room
Communicate with your therapist whenever
What I love about Talkspace is that you can get incredible couple's therapy from the comfort of your own home.
---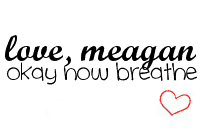 Facebook | Instagram | YouTube | Twitter | Pinterest