DISCLOSURE: I am not a mental health professional. If you need help finding a mental health care provider, call 1-800-662-HELP (4357) or visit Online Therapy to call, message, or video chat a certified therapist online. This post contains affiliate links. As an Amazon Associate, I earn from qualifying purchases. I may also receive compensation from Online Therapy or other sources if you purchase products or services through the links provided on this page. You can read my full disclaimer.
Learning how to stop stressing so much can feel unfathomable.
With life, stress is inevitable.
However, most of us give ourselves so much unnecessary added stress.
When you're struggling with your mental health, it might be helpful to talk to an online therapist. I always recommend Online Therapy, because it's a complete online counseling toolkit, and you can get incredible therapy for an affordable monthly cost.
Unnecessary Added Stress
Do you find yourself keep hitting the snooze button? Do you seem like you never leave your house on time?
Your stress grows and grows, and you can't help but blame the world.
From simple life changes to different mindsets, there are several ways to help you from being so stressed.
Keep reading for 5 game-changing ways to stop stressing so much.
5 Game-Changing Ways to Stop Stressing So Much
1.

GIVE YOURSELF AN EXTRA 10 MINUTES
The easiest way to stop stressing so much is to give yourself an extra 10 minutes.
When you're constantly rushing to get somewhere on time, you constantly give yourself unnecessary stress.
You can't find your keys. You become a worse, unsafe driver.
And you're most likely snapping at everyone because you're so stressed.
But if you plan to give yourself an extra 10 minutes, you're less likely to scramble. And you'll be able to find things like your keys.
All in all, you'll be in a better state of mind.
If running late is a big problem for you, try setting your clock 10 minutes ahead and see if it helps you.
2.

DON'T OVERSCHEDULE
Most of the time you'll fill out your planner for the week and think you're being super productive.
But then when it actually comes down to it, you realize you overscheduled.
Now, you're overwhelmed and overly stressed.
Then you'll feel bad for not completing said task, and then you'll feel even worse about yourself.
I recommend prioritizing what you need to get done first.
Make a separate list of your lower priority, "keep busy" tasks that are on your to-do list.
Once you complete your high priority task, you can choose one task from your low priority tasks at a time.
3.

STOP PROCRASTINATING
People who procrastinate create their own stress. And they do it all the time.
Procrastinating is nothing more than putting off an important task.
You tell yourself you'll do it later. Then you'll put the task off again and again, until you're down to the wire.
And guess what you're left with. Excessive stress.
If you just complete the essential task as soon as possible, your stress levels are likely to go down significantly.
If you find yourself procrastinating a lot, I recommend reading up on it more in Do It Scared, as you might be procrastinating out of fear.
Related post:
4.

GET RID OF CRAP
There is a lot of stress that comes with clutter. Clutter clogs the mind.
It makes things more chaotic, especially when you can't find something buried within all the mess.
Your mind can never be fully at peace because of it.
When you begin your minimalism journey, you might feel overwhelmed.
But once that unnecessary crap is out of your life, you'll wonder why you even fell victim to consumerism in the first place.
After I declutter and organize a space, I usually feel so much calmer.
My anxiety goes down, and I'm much more productive.
Watch Declutter Videos
If you have no idea where to start (and the thought of decluttering causes you stress), watch some declutter videos on YouTube!
They're inspiring, motivating, and calming.
Check out Beauty and the Beastons, Love Meg, or Jessica Braun for some inspiration.
More on decluttering:
5. LEARN TO BE MINDFUL
Mindfulness is a game-changer, and it's really not much more than "being in the zone".
When I first started to dive into the idea of mindfulness, it brought a lot of anxiety.
I thought I wasn't doing it right. I thought way too hard on being mindful that I wasn't actually being mindful at all.
To learn more about mindfulness, check out Excel at Life's audios. They completely changed my life, and they're totally free!
You should also check out my post here for amazing apps you can download to help get you started.
If you can practice mindfulness through your stressful moments, your stress will most likely go down.
More on mindfulness:
Ways to Stop Stressing
Stress can easily build and build until you feel completely and utterly drained.
Luckily with the 5 tips mentioned above, there are ways to help minimize your stress.
What ways do you minimize stress? Let me know in the comments below!
Related posts:
---
Have You Talked to Someone About Your Stress?
Online Therapy is a complete online therapy toolbox.
Your therapy toolbox includes:
Live video, voice, or text chat session with your therapist
8 easy-to-follow sections, including 25 worksheets
Activity plan, journal, and tests
Yoga and meditation videos
What I love about Online Therapy is that there are several life-changing options and therapists available, and you don't even have to leave the comfort of your home.
This means you never need to worry before getting help.
Get 20% off your first month with my exclusive link.
---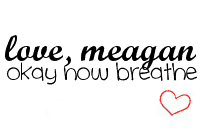 Facebook | Instagram | YouTube | Twitter | Pinterest