DISCLOSURE: I am not a mental health professional. If you need help finding a mental health care provider, call 1-800-662-HELP (4357) or visit Online Therapy to call, message, or video chat a certified therapist online. This post contains affiliate links. As an Amazon Associate, I earn from qualifying purchases. I may also receive compensation from Online Therapy or other sources if you purchase products or services through the links provided on this page. You can read my full disclaimer.
Mental health and personal development blogs are my favorite kinds of blogs to read.
The writers of these blogs give me hope and make me feel less alone.
The best part is they're relatable, honest, and incredibly helpful.
When you're struggling with your mental health, it might be helpful to talk to an online therapist. I always recommend Online Therapy, because it's a complete online counseling toolkit, and you can get incredible therapy for an affordable monthly cost.
Even if you don't have a mental illness, you can benefit from reading a mental health blog.
Everyone has mental health, and everyone can benefit from growing as a person.
Keep reading for 14 must-read personal development and mental health blogs.
14 Personal Development and Mental Health Blogs
1. ANXIOUS LASS
Anxious Lass talks a lot about living with anxiety (especially social anxiety) and depression. You'll also find posts on chronic illness as well.
Favorite post:
If you suffer from social anxiety, don't forget to check out her eBook, Social Anxiety to Social Success.
It's fantastic if you're ready to gain control over your social anxiety.
I love that it's super easy to follow along to, and there's even a workbook so you can track your progress!
2. RESILIENT
I've been following Resilient for years. Actually, it was probably the first mental health blog I ever stumbled on.
I love that it focuses on all aspects of mental health, from mental illnesses to self-care.
Favorite post:
Plus, if you're short on time, Resilient is an excellent blog to read since all the posts are relatively short.
You can also find several eBooks and online classes, such as Negativity Detox and Figure Out Your Life. They're incredible resources to help jump start your healing.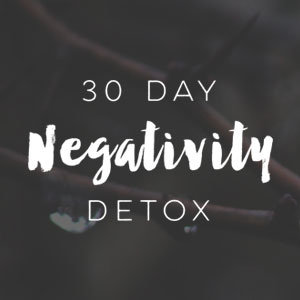 3. THE INSPIRATION LADY
Another of my favorite blogs is The Inspiration Lady.
You'll find an assortment of posts on self-improvement, wellness, and lifestyle, and I've applied to so much of the advice to my own life.
Favorite post:
If you're looking to learn self-love, she has a Love Yourself book, as well as a Love Yourself Workbook.
4. ROSE-MINDED
Rose-Minded is dedicated to providing mental health awareness, support, and education.
Favorite post:
On the blog, you can three 52 week Mental Health Journal Guides.
You can pick from anxiety, depression, and bipolar disorder.
In the guides, you can find weekly gratitude, emotional intelligence, self-care prompts.
With my code meagan15 you'll get 15% off your purchase.
5.

SHINE SHEETS
On Shine Sheets, you'll find a plethora of mental health and personal growth blog posts.
I love the entire aesthetic of this blog – super colorful, yet calming!
Favorite post:
You'll also find several countless products on anxiety, depression, self-care, productivity, and so much more!
6.

THE HOW TO SOCIAL WORKER
At The How to Social Worker, you'll uncover topics such as anxiety, addiction, mindset, and growth.
Favorite post:
With counseling in mind, you'll also find My Therapy Companion, a workbook designed to be successful in therapy.
---
Did you know there's online therapy?
Online Therapy is a complete online therapy toolbox.
Your therapy toolbox includes:
Live video, voice, or text chat session with your therapist
8 easy-to-follow sections, including 25 worksheets
Activity plan, journal, and tests
Yoga and meditation videos
What I love about Online Therapy is that there are several life-changing options and therapists available, and you don't even have to leave the comfort of your home.
This means you never need to worry before getting help.
Get 20% off your first month with my exclusive link.
---
7.

ABOUT SOCIAL ANXIETY
With a main focus on – you guessed it – social anxiety, About Social Anxiety is a fantastic resource for overcoming the fear of social situations.
Favorite post:
In the shop, you'll find a couple of crucial workbooks created to defeat social anxiety.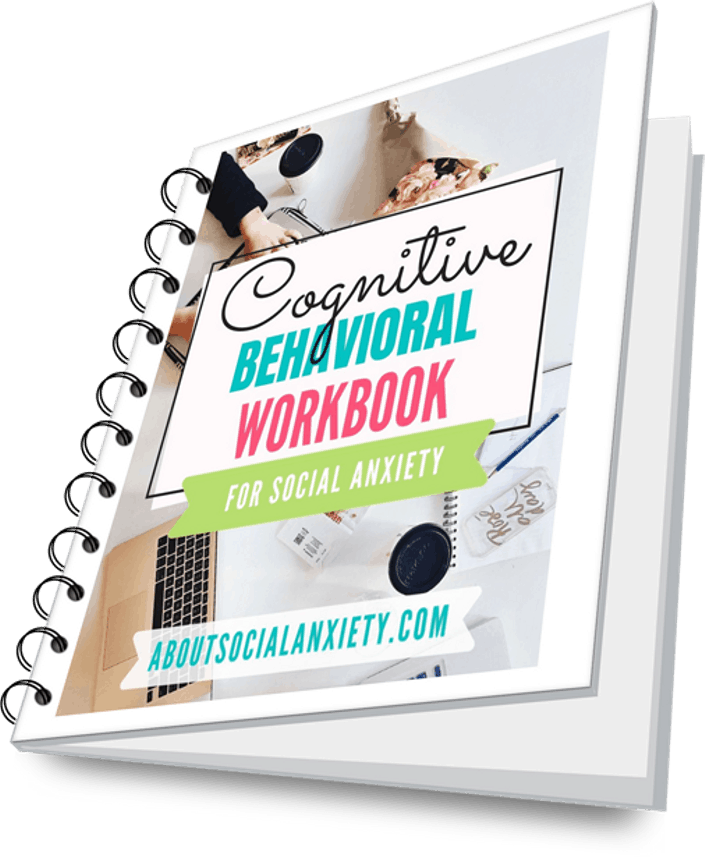 8.

BLESSING MANIFESTING
Blessing Manifesting is a real powerhouse in all things self-love and personal development.
I love how stunning and inspiring the graphics are.
Favorite post:
She also sells a bunch of products like the Daily Self-Care Worksheets and Anxiety Workbook. You can buy all the products either in digital or physical form.
9. RADICAL TRANSFORMATION PROJECT
Radical Transformation Project focuses on anxiety, depression, and living a radically fulfilling life.
It's a frontrunner blog in the mental health community.
Favorite post:
You can also take the Mental Health Masterclass, where you can narrow down what coping skills will make a difference in your life and create a plan to implement them.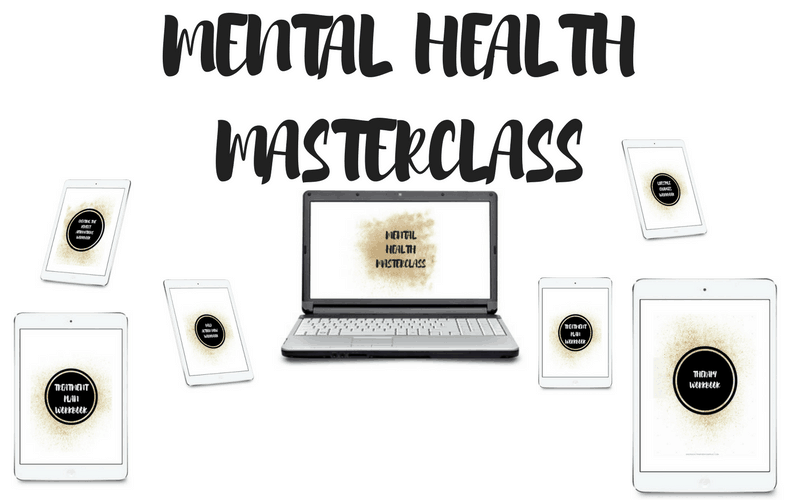 10. LIVING SIMPLY
Living Simply is an awesome self-improvement blog.
The blog covers a variety of topics, including anxiety, depression, and wellness.
Favorite post:
Every blog post is well thought out and well written, and it's definitely worth checking out.
11. SUCCEED NOW
For all things personal development, check out Succeed Now.
The writer's goal is to provide support, advice, and coaching to improve your mindset and your life.
Favorite post:
If you're just getting started with self-care, I recommend taking this 5 Day Self-Care Challenge. You'll learn what it takes to put yourself first.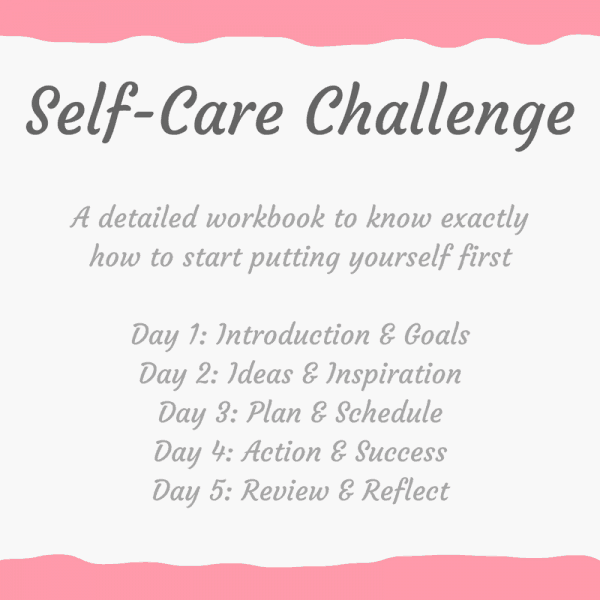 12. SOBER BADASSERY/UNJUNKIEFIED
If you're struggling with addiction and recovery, Sober Badassery is the blog for you.
Favorite post:
This blog is filled with such eyeopening advice.
I know in the thick of my self-harm addiction, Sober Badassery would've been a huge help.
13.

HOPEFUL LOTUS
With a focus on personal growth and spirituality, Hopeful Lotus is a blog you turn to when you need inspiration.
Spirituality and the law of attraction is something I hold near to my heart, so it's fantastic seeing a fellow blogger talk about them.
Favorite post:
On top of that, Hopeful Lotus has a compelling Breakthrough Manifestation eWorkbook.
14.

SOLUTIONS TO ALL YOUR PROBLEMS
If you are a fellow introvert, then you need to check out Solutions to All Your Problems.
You'll also discover posts on anxiety and depression.
Favorite post:
Solutions to All Your Problems also has a Conquer Your Anxiety eBook that's designed for introverts and highly sensitive people with anxiety.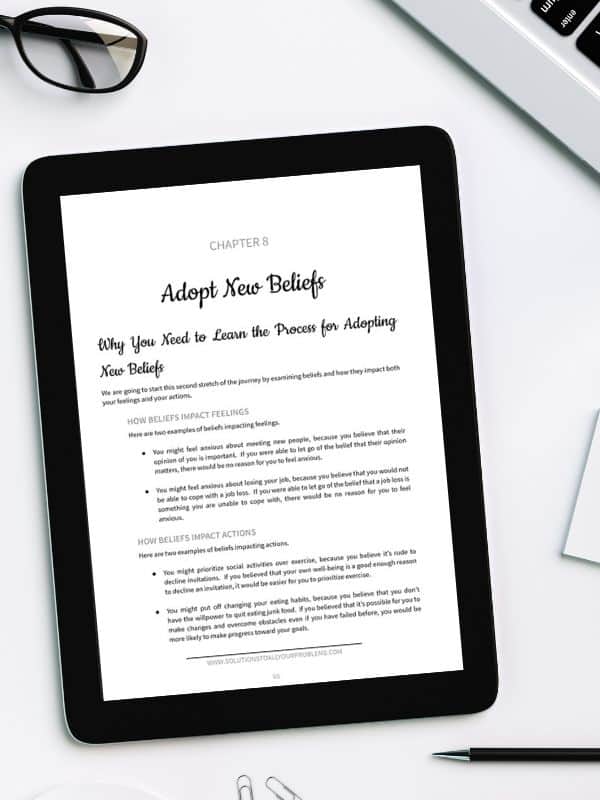 Mental Health Blogs
There you have it: My favorite mental health and personal development blogs!
Not only are they incredibly valuable, but they are also immensely relatable.
What are your favorite blogs to read? Let me know below!
Related posts:
---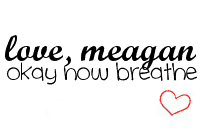 Facebook | Instagram | YouTube | Twitter | Pinterest | Bloglovin'