DISCLOSURE: I am not a mental health professional. If you need help finding a mental health care provider, call 1-800-662-HELP (4357) or visit Online Therapy to call, message, or video chat a certified therapist online. This post contains affiliate links. As an Amazon Associate, I earn from qualifying purchases. I may also receive compensation from Online Therapy or other sources if you purchase products or services through the links provided on this page. You can read my full disclaimer.
Products to Get Better Sleep
I'm the type of person who is very particular about how I sleep.
My pillows have to be a certain way. My body needs to be a certain way.
It has to be pitch black, and I need complete silence (if I'm not listening to a meditation).
If not, I will toss and turn so much that it'll take me around an hour to fall asleep.
I'll get so frustrated, and going to bed angry is never really a good thing.
Plus, the longer it takes to fall asleep, the more and more I overthink. Which is also never a good thing.
Luckily, I've found 8 bedtime essentials that help me get a better night's sleep.
When you're struggling with sleeping,
online therapy
might be able to help you sleep!
8 Bedtime Essentials to Get Better Sleep
1.

SLEEPY TEA
Drinking sleepy tea can help you wind down from your day and relax your mind and body.
With chamomile and valerian, this tea is fantastic for promoting sleep.
Tea is definitely one of my top favorite comforts.
More on tea:
2.

MELATONIN
Whenever I need extra help in falling asleep, I'll take some melatonin.
I take these melatonin gummies as they contain melatonin, chamomile, elderberry, and l-theanine. Plus they're vegan and cruelty-free!
Even though the suggested dose is two gummies, I'll take one to start out with.
If in 30 minutes I'm not asleep, I'll then take the second one.
As always, talk to your healthcare provider before you take any vitamins and supplements.
3. SLEEPING EYE MASK
Who was I before I started to wear an eye mask? This eye mask is fantastic, because it has built-in headphones.
Someone who couldn't fall asleep and always got up too early.
Wearing a sleep mask during the night has greatly improved my sleep.
I most likely sleep all the way through the night, and I also get a couple more hours of sleep.
You don't have to buy some crazy expensive one either, which is a win-win.
4. EARPLUGS
Along with me needing it to be completely dark when I sleep, it needs to be incredibly quiet (unless I'm listening to meditation music).
Sometimes if there's any type of noise, it will take me hours to fall asleep.
Thank goodness there are things called earplugs, because they can give you a more restful night of sleep.
I've tried quite a few, but these are so soft and provide the most comfort.
---
Do Your Thoughts Keep You Up at Night?
Online Therapy is a complete online therapy toolbox.
Your therapy toolbox includes:
Live video, voice, or text chat session with your therapist
8 easy-to-follow sections, including 25 worksheets
Activity plan, journal, and tests
Yoga and meditation videos
What I love about Online Therapy is that there are several life-changing options and therapists available, and you don't even have to leave the comfort of your home.
This means you never need to worry before getting help.
Get 20% off your first month with my exclusive link.
---
5.

CALMING AROMATHERAPY
Another tool I use to get better sleep is my essential oils.
Best Essential Oils for Sleep:
Lavender
Patchouli
Bergamot
I'll put a few drops into my diffuser an hour or so before bed and feel my body and mind start to wind down.
And if I'm feeling really fancy, I'll have the diffuser run through the night.
6. CHAPSTICK
I dunno about you, but I hate going to bed with dry or chapped lips.
I hate the feeling, and I hate how much it distracts me when I'm trying to fall asleep.
So every night before I fall asleep, I apply chapstick and let it settle into my lips.
By the morning, they're so smooth I could kiss myself.
I suggest buying a vegan and cruelty-free chapstick, such as Hurraw.
7. LOTION
Just like I hate dry lips, I hate dry skin.
So right before bed, I like to lather on some lotion and let it soak into my skin overnight.
You'll feel better in the morning, I promise.
Try using a lotion with lavender, as it helps promote relaxation and sleep.
Pacifica is one of my favorite brands, especially because they stand with my morals and ethics.
8.

MEDITATION MUSIC
I love listening to meditation music as I fall asleep, especially music that helps balance my chakras.
There are so many fantastic videos on YouTube, and I try to listen to one every night.
Here's one of my favorites:
The trick is to listen to it at a low volume and make sure the video has no ads in the middle of it. That might feel like your alarm waking you up!
I also prefer to listen to meditations that are at least 9 hours, as I can hear them before, during, and after sleep.
It's best to listen to with headphones, but I prefer to not have the distraction and to be able to move freely.
BONUS TIP! GLASS OF WATER
If you're anything like me, you get thirsty during the night. Like I've been stranded in the Sahara Desert type of thirsty.
Getting out of bed and walking to get a drink of water disrupts sleep.
Try leaving a glass of water within arm's reach of your bed.
When the water sits out at night, it gets to room temperature, which is the best water your body can have!
Get Better Sleep
Having trouble sleeping can be incredibly frustrating and have negative consequences for your body.
In this article, WebMD shares six problems that might be causing your sleep problems.
When you're sleep-deprived, you're not the best person you can be. You can't focus and your patience is probably running thin.
Do you have any bedtime essentials? What's your nightly routine?
More Ways to Fall Asleep Quicker:
---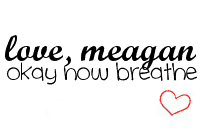 Facebook | Instagram | YouTube | Twitter | Pinterest
Best Products to Get Better Sleep