DISCLOSURE: I am not a mental health professional. If you need help finding a mental health care provider, call 1-800-662-HELP (4357) or visit Online Therapy to call, message, or video chat a certified therapist online. This post contains affiliate links. As an Amazon Associate, I earn from qualifying purchases. I may also receive compensation from Online Therapy or other sources if you purchase products or services through the links provided on this page. You can read my full disclaimer.
Different teas have so many emotional benefits for anxiety and depression.
And I used to stay away from the benefits of tea as a kid, because I used to think drinking tea was weird.
I used to think that it had crummy flavor, and I always thought that tea was just for old people like my grandma. Like, who even was I?
I might as well be my grandma with the amount of tea I drink.
Types of Tea:
There are so many varieties of tea that it's easy to find at least one that tickles your fancy.
Hot, cold, sweet, plain, green, black, red, white. You name it.
Besides plain water, tea is pretty much all I drink.
Don't like it hot? Try it cold with a slice of lemon. Don't like it plain? Add a couple of teaspoons of agave.
Not only can tea be super yummy, but it has a countless number of health benefits.
And what's even more rad is that different types of teas affect different parts of the body.
When you're struggling with your mental health, it might be helpful to talk to an online therapist. I always recommend Online Therapy, because it's a complete online counseling toolkit, and you can get incredible therapy for an affordable monthly cost.
Benefits of Tea:
Boosts your immune system
Protects your body from cancer
Contains antioxidants
Can provide energy
Can help relax you
And if you have anxiety or depression like me, I would highly recommend picking up the teapot and pouring hot water to ease your symptoms.
8 Delicious Teas for Anxiety and Depression
*Be sure to talk to your doctor before drinking any of these teas!
ANXIETY
1. CHAMOMILE
If I had a tough day with anxiety, chamomile is my go-to tea.
It calms my nerves, relaxes my thoughts, and even helps me sleep.
It also tastes amazingly delicious with a little lemon or agave.
2. PEPPERMINT

Peppermint tea is another one of my absolute favorites.
Not only does it make your tastebuds have a party, but peppermint is excellent at helping upset stomachs.
If you're like me and struggle with an angry tummy when you have bad anxiety, then peppermint tea is a sure staple to add to your pantry.
3. LAVENDER

Lavender has extremely strong calming properties.
Drinking a cup before bed can help your mood stabilize and help you fall asleep quicker.
It also relaxes your tummy when you're tense and stressed.
4. PASSIONFLOWER

Passionflower tea is one of the strongest on this list. It has even been compared to the prescription drug Xanax.
Like several of the teas I've mentioned, passionflower is fantastic at calming your nervous system and helping you get to sleep better.
5. KAVA

Kava tea has been compared to the drug Buspar.
It's so effective that it shouldn't be used with alcohol and some prescription medications.
Kava has a very sweet-spicy taste. If you like cinnamon, you'll like this tea!
DEPRESSION
6. GREEN TEA

Buddhist monks have been drinking green tea for thousands of years to help them meditate.
I love how energizing green tea is, because with depression, we can use as much energy as we can get!
I think green tea is extra delicious with a fresh slice of lemon.
7. GINSENG
Ginseng tea can help relieve symptoms of stress, energy, and fatigue associated with depression.
If you drink it more regularly, you'll see even more benefits.
I definitely recommend adding maple syrup or sugar to it, since it is more of an earthy tea.
8. ST JOHN'S WORT

St John's Wort tea is used to promote emotional balance.
It has been known to be incredibly soothing and can even help boost your mood.
This tea has a mild herbal taste, with a hint of sour.
Teas for Anxiety and Depression
Try drinking a cup every morning and night for a week and see how your body responds.
You can drink the same tea each time, or you can mix it up for the most health benefits.
You can also either drink it cold or hot!
What are you waiting for? Get pouring!
Related posts:
---
Did you know there's online therapy?
Online Therapy is a complete online therapy toolbox.
Your therapy toolbox includes:
Live video, voice, or text chat session with your therapist
8 easy-to-follow sections, including 25 worksheets
Activity plan, journal, and tests
Yoga and meditation videos
What I love about Online Therapy is that there are several life-changing options and therapists available, and you don't even have to leave the comfort of your home.
This means you never need to worry before getting help.
Get 20% off your first month with my exclusive link.
---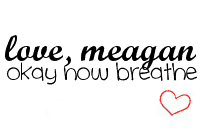 Facebook | Instagram | YouTube | Twitter | Pinterest