DISCLOSURE: I am not a mental health professional. If you need help finding a mental health care provider, call 1-800-662-HELP (4357) or visit Online Therapy to call, message, or video chat a certified therapist online. This post contains affiliate links. As an Amazon Associate, I earn from qualifying purchases. I may also receive compensation from Online Therapy or other sources if you purchase products or services through the links provided on this page. You can read my full disclaimer.
Although I've lived with mental illness my whole life, I am not a medical professional. If you need help finding a mental health care provider, call 1-800-662-HELP (4357) or visit BetterHelp to talk to a certified therapist online at an affordable price. This post contains affiliate links. You can read my full disclaimer.
The phrase "happiness is a choice" is one of my most hated phrases.
As someone who's been struggling with severe depression on and off for over 10 years, I know that phrase is a lie. If happiness was a choice, wouldn't I have chosen to be happy ages ago?
That's right. Happiness is not a choice. Here's why.
Why the Phrase "Happiness is a Choice" is a Lie
1. DEPRESSION IS NOT A CHOICE
You wouldn't tell someone with a broken leg to try harder and go out running. You would tell them to rest and let their bones heal.
But as soon as someone with depression says that they're unhappy, they need to try harder and think happy thoughts.
People forget that our brain is an organ. When it's not working properly, nothing in our body will work properly.
Sometimes depression is situational. Other times it's genetic or for seemingly no reason at all.
There are also many different levels and severities of depression. Those with depression usually have some form of chemical imbalance, usually with serotonin.
Brain chemistry is not a choice. Neither is depression.
Related post:
2. YOU CAN ONLY FAKE HAPPINESS
Happiness is an emotion, and emotions are involuntary. Happiness is an organic, spontaneous feeling.
I think we've all forced a smile when we've gotten our picture taken. That's what forcing happiness feels like.
There have been too many days where I've chosen to "act happy." I've smiled; I laughed. I got up and did my damn thang.
But as soon as that forced emotion went away, I was back to feeling like my old, sad self. I still felt worthless and hopeless. No matter how many forced smiles I gave.
3.

YOU CAN CHOOSE POSITIVE THINKING
Happiness and positive thinking are two entirely different things. Being positive is an action or an attitude. Happiness is a state of mind.
We can't choose how we feel. We can only choose to think positive thoughts. You can look at the "positive side of things," but even that feels forced.
If someone you were close to passed away, you would be devastated. Even if you chose to look on the bright side and remember all the good memories you had together, you would still be incredibly sad.
As much as we would like, thinking can't truly change the emotions we feel. At the end of the day, you're still going to feel the way you feel, regardless of what you tell yourself.
4. RECOVERY IS A CHOICE
Even though depression and happiness isn't a choice, you can choose recovery.
You can choose to seek professional help by seeing a counselor or reading self-help books from licensed therapists. You can choose to take your medication or find other ways to practice self-care.
Maybe what you're doing will help you and finally allow you to feel happier on a more frequent basis. Maybe it won't, and you need to try and find other options for recovery.
But the effort is your choice.
Related posts:
Do you think happiness is a choice? Why or why not?
---
More Recommendations:
1.

ONLINE THERAPY
Better Help is the largest online counseling platform worldwide. It makes professional counseling available anytime, anywhere, through a computer, tablet or smartphone.
2.

RESILIENT BIG EBOOK BUNDLE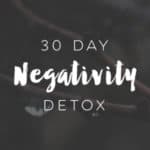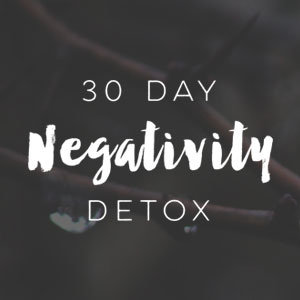 In the Resilient Big Bundle, you'll get 6 amazing personal development products, such as 30 Day Negativity Detox and Figure Out Your Life. All of these together would cost over $120 if you purchased them separately, but you'll get a big discount if you get the whole bundle.
3.

MENTAL HEALTH JOURNAL GUIDES
Rose Minded created three 52 week Mental Health Journal Guides. You can pick from anxiety, depression, and bipolar disorder. In the guides, you can find weekly gratitude, emotional intelligence, self-care prompts. Use the code meagan15 to get 15% off.
4.

SOCIAL ANXIETY TO SOCIAL SUCCESS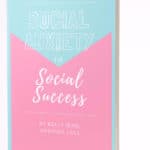 Social Anxiety to Social Success is an eBook Kel from Anxious Lass created. I've read countless ways to recover from social anxiety, and I still found new, important information in her book. The best part is it's written in a warm and relatable way.
5. BLESSING MANIFESTING DIGITAL PRODUCTS
Blessing Manifesting sells a bunch of digital products focusing on self-love and personal development. You can either buy them in a digital version or physical copy.
6.

DREAMS INTO REALITY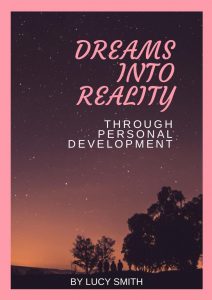 Dreams into Reality eBook covers different topics of personal development to improve your mindset and your life. It will help you overcome anxiety, limiting beliefs, fears, and become a much happier and more positive person.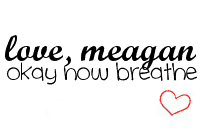 Facebook | Instagram | Twitter | Pinterest | Bloglovin' | YouTube