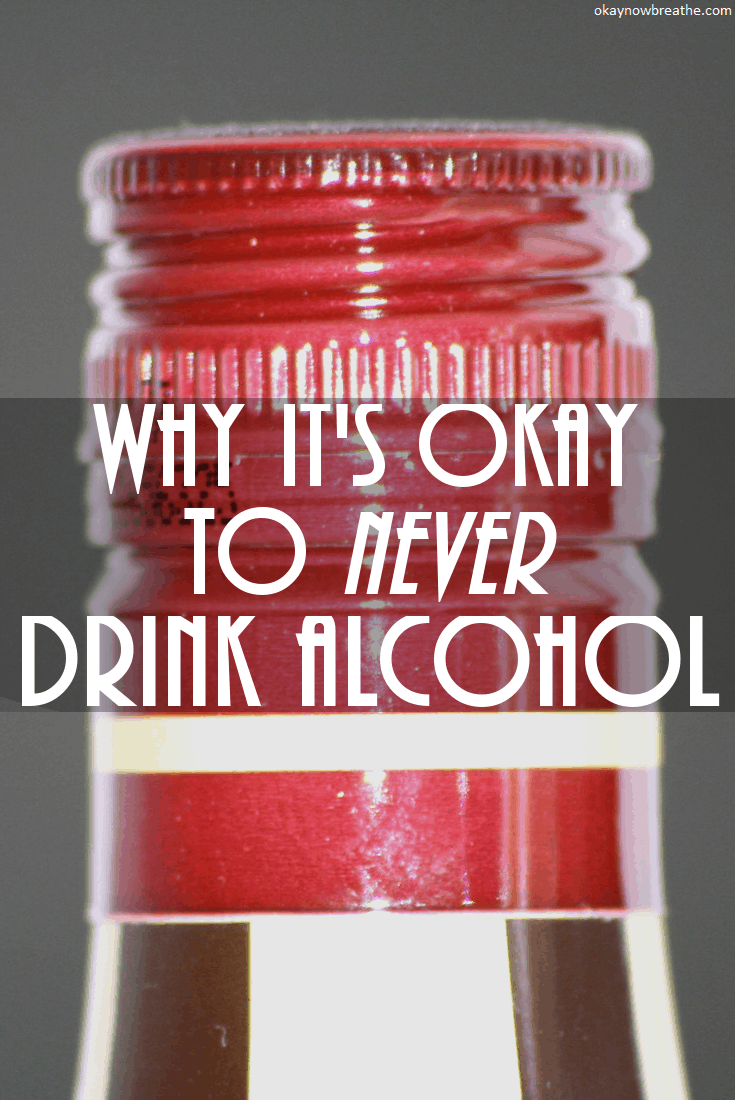 DISCLOSURE: I am not a mental health professional. If you need help finding a mental health care provider, call 1-800-662-HELP (4357) or visit Online Therapy to call, message, or video chat a certified therapist online. This post contains affiliate links. As an Amazon Associate, I earn from qualifying purchases. I may also receive compensation from Online Therapy or other sources if you purchase products or services through the links provided on this page. You can read my full disclaimer.
Although I've lived with mental illness my whole life, I am not a medical professional. If you need help finding a mental health care provider, call 1-800-662-HELP (4357) or visit BetterHelp to talk to a certified therapist online at an affordable price. This post contains affiliate links. You can read my full disclaimer here.
It seems like everybody drinks, so when you never drink, you sometimes feel out of place. Why is alcohol so normalized that when people don't drink they're looked at like they're the freak?
Luckily, there are people like you out there who feel the same way you do about alcohol.
Here are 10 reasons why people might never drink alcohol.
10 Reasons Why it's Okay to Never Drink Alcohol
1. ALCOHOLISM RUNS IN YOUR FAMILY
Alcoholism runs in my family. This is one of the main reasons I never drink.
I see my dad struggle with his alcohol addiction, and it takes a tremendous toll on my mental health every day. His dad also has a severe alcohol dependency. My grandma on my mom's side was also an alcoholic.
I knew from a young age that I had an addictive personality, and I didn't want to potentially live that same life of being consumed by alcohol.
Related post:
2. YOU ARE A RECOVERING ALCOHOLIC
I think this one is a no brainer. If you are a recovering alcoholic, you're probably not going to be drinking.
My dad tried sobriety on his own for about three months. When he went out of town for work, he relapsed. He never tried sobriety again.
I would highly recommend finding a support group of some sort. Maybe try attending therapy or AA meetings, because not many people will support or even respect your decision to become healthier.
3. YOU ARE RELIGIOUS
In so many religions, it's not religious to consume alcohol heavily. In others, you shouldn't have any alcohol at all.
The sad thing is many people claim to be religious, but then they go out and get plastered every weekend, especially teenagers and those in college. Once again, alcohol culture is big.
Still, religion has had a positive effect on preventing alcohol-related problems. Studies have shown that people who are active in their faith are much less likely to be problem drinkers.
4. YOU'VE HAD BAD EXPERIENCES
Maybe you've blacked out a time or two. Or maybe you drank so much that you had alcohol poisoning. Maybe you don't like the aftereffects of hangovers.
People might think you're missing out on life because you never drink. That couldn't be further from the truth. You get to remember details and memories. You get to experience every part of your life completely.
I've consistently seen what alcohol can do to a person, and it honestly breaks my heart. I've seen the struggle of people I love not being able to stay sober.
There were conversations I've had with people who couldn't even remember what was said the day before. I've watched people fall asleep during the middle of family get-togethers. People have fallen down right in front of me and injure themselves and still can't admit that they have a problem.
5. IT ALTERS YOUR STATE OF MIND
Some people like feeling in control of their own mind and body.
Drinking or doing drugs alters you as a person. I 1000000% believe that. Whether you have a drink to "let the edge off", or you take a hit to feel calm, you are altering your state of being. Even if it's just for a day.
Some of us want to be ourselves all hours of the day. We want to show people our true personality. All our quirks and shortcomings. We don't want to wear a mask and pretend to be this different person.
6. IT'S TOO EXPENSIVE
Yes. Alcohol is hella expensive.
My dad spends around $44 a week on alcohol. This means $176 month. Over $2,200 a year. My mind was blown when I found his receipts and did the math.
Some people would rather have financial freedom. They could use this money for more useful things, like food and having adventures with their loved ones. They can even save up for that vacation they've always wanted to go on.
7. YOU DON'T LIKE THE TASTE
Usually people say they hate the taste of alcohol, but they kept drinking until they got used to it. Other people stick by that and hardly ever drink because they can't stand the taste.
I know I can't stand the smell of alcohol, and things usually smell how they taste. Plus, I can't stand that any time I smell or see alcohol, I automatically think about having to cope with my dad.
8. YOU FIND IT ANNOYING
I find the whole alcohol culture incredibly annoying. And I mean incredibly.
The whole alcohol industry is completely normalized, so it's normal to go out for drinks after work. It's normal to have an open bar at a wedding. It's normal to have a drink or two to "let the edge off."
People use alcohol as an excuse all the time to have a "good time." and I can't stand it. Why can't people just be themselves without all that "liquid courage?"
9. YOU ARE A STRAIGHT EDGE
I am a straight edge, which means I've never had even a sip of alcohol in my life. I've also never smoked or done drugs.
I got so much criticism when I turned 21 for not going out to "celebrate." That annoyed me to no end. I went to Six Flags and went on kiddie rides. I call that damn good celebrating.
Those who are straight edge have pushed past the constant pressure, criticisms, and pressures of society. After everything, we can still say we will be a straight edge until the day we die.
Related post:
10. YOU JUST DON'T WANT TO
Maybe you don't drink because of one of the reasons above. Maybe it's for all of the above. You might not drink simply because they don't want to, and you have absolutely no desire to.
Either way, that's your prerogative, and that's freaking awesome!
You don't need to have a reason not to drink. Remember, you should never have to explain yourself.
What is your stance on alcohol?
---
More Recommendations:
1.

ONLINE THERAPY
Better Help is the largest online counseling platform worldwide. It makes professional counseling available anytime, anywhere, through a computer, tablet or smartphone.
2.

RESILIENT BIG EBOOK BUNDLE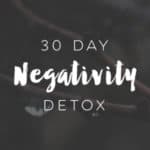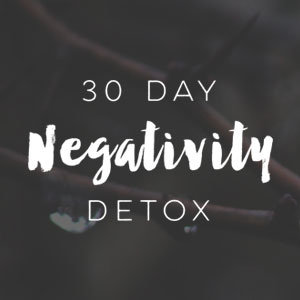 In the Resilient Big Bundle, you'll get 6 amazing personal development products, such as 30 Day Negativity Detox and Figure Out Your Life. All of these together would cost over $120 if you purchased them separately, but you'll get a big discount if you get the whole bundle.
3.

MENTAL HEALTH JOURNAL GUIDES
Rose Minded created three 52 week Mental Health Journal Guides. You can pick from anxiety, depression, and bipolar disorder. In the guides, you can find weekly gratitude, emotional intelligence, self-care prompts. Use the code meagan15 to get 15% off.
4.

SOCIAL ANXIETY TO SOCIAL SUCCESS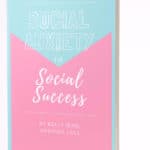 Social Anxiety to Social Success is an eBook Kel from Anxious Lass created. I've read countless ways to recover from social anxiety, and I still found new, important information in her book. The best part is it's written in a warm and relatable way.
5. BLESSING MANIFESTING DIGITAL PRODUCTS
Blessing Manifesting sells a bunch of digital products focusing on self-love and personal development. You can either buy them in a digital version or physical copy.
6.

DREAMS INTO REALITY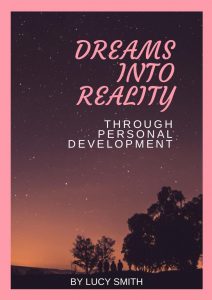 Dreams into Reality eBook covers different topics of personal development to improve your mindset and your life. It will help you overcome anxiety, limiting beliefs, fears, and become a much happier and more positive person.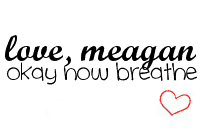 Facebook | Instagram | Twitter | Pinterest | Bloglovin' | YouTube