DISCLOSURE: I am not a mental health professional. If you need help finding a mental health care provider, call 1-800-662-HELP (4357) or visit Online Therapy to call, message, or video chat a certified therapist online for an affordable monthly price. This post contains affiliate links. As an Amazon Associate, I earn from qualifying purchases. I may receive compensation from Online Therapy or other sources if you purchase products or services through the links provided on this page. You can read my full disclaimer.
With less daylight and more cloudy skies, the winter blues can be strong, and you might be looking to find ways to manage them.
Many of us experience a mood shift during the darker and colder days of winter.
You might find yourself with a lower mood and lower energy levels. You might feel more gloomy than usual.
If you think you might be experiencing a more extreme version of winter blues, you might be struggling with Seasonal Effective Disorder.
It's best you talk to a therapist to find the best treatment options.
If you're experiencing the winter blues, here are 5 comforting, yet powerful ways to manage them.
5 Comforting Ways to Manage the Winter Blues
1.

LIGHT THERAPY LAMP
The wintertime makes it much more difficult to get a sufficient amount of sunlight.
When you can't get outside in sunlight, I highly recommend getting a light therapy lamp.
When I first started hearing about light therapy lamps about two years ago, I was intrigued.
I wondered if there was any science to it, or if it was just some sort of placebo effect.
Within the first week of getting my HappyLight Therapy Light, I saw an increase in my energy levels and mood.
I even got to sleep earlier at night than usual (around 2 am)!
Now, I love it so much that any day I'm feeling low, I turn it on for about 30 minutes.
Benefits of Light Therapy:
1. Mood: Light therapy improves mood by triggering the release of serotonin.
2. Focus: Full spectrum light provides signals in your body to help you relax, focus, and feel revitalized.
3. Energy: Studies found that light therapy lamps combat tiredness associated with the winter blues.
4. Sleep: Light therapy improves sleep by resetting your circadian rhythm to its natural state and regulating melatonin.
More on light therapy:
2.

ATTEND THERAPY
Therapy can be a crucial part in managing the winter blues.
Did you know that Online Therapy is a complete online therapy toolbox?
Your therapy toolbox includes:
Live video, voice, or text chat session with your therapist
8 easy-to-follow sections, including 25 worksheets
Activity plan, journal, and tests
Yoga and meditation videos
What I love about Online Therapy is that there are several life-changing options and therapists available, and you don't even have to leave the comfort of your home.
This means you never need to worry before getting help.
I do want to mention that because Online Therapy is online only, your therapist won't be able to make any official diagnosis, to fulfill any court order, or prescribe medication.
However, Online Therapy is much more affordable than traditional therapy.
The cost of Online Therapy ranges from $0-$80 per week. Whereas, traditional therapy will charge $100-$250 per week.
That's a huge savings, especially if you don't have insurance!
Get 20% off your first month with my exclusive link.
Other helpful tips:
It's so important to note that finding a therapist is a lot like dating.
You might not click with the first therapist you meet. Or the second. Or even the third.
If you've had a negative experience with therapy before, try again!
When you find a therapist you connect with, it makes the experience that much more enjoyable and beneficial.
While Online Therapy can't diagnose you or be used to prescribe medication, it is super helpful to talk to someone.
3.

PLAY UPBEAT MUSIC
The last music you should be listening to when you're depressed is sad music.
I know it's tempting and you want to relate to something, but it just further sucks you into your depression spiral.
When I'm having a bad day, I try to listen to more uplighting music.
I might feel annoyed at first, but by the time I'm done listening to one song, I start to feel the negativity lift off of me.
Some of My Favorite Songs:
1. Hand in My Pocket – Alanis Morrisette
2. If It Makes You Happy – Sheryl Crow
3. I Lived – OneRepublic
4. Fuckin Perfect – Pink
5. Good Day – Nappy Roots
If you want to hear more songs that help me, I talk about them in Songs to Listen to When You're Depressed.
What songs do you like listening to? Drop some suggestions in the comments below. I love learning new music!
4.

AROMATHERAPY
When it comes to coping with winter blues, I love finding more holistic approaches.
I've been really into aromatherapy and the benefits of essential oils.
When I started to incorporate them into my everyday routine, I started to feel more grounded, more productive, and more relaxed.
Different essential oils have been proven to give different benefits.
The best part is you can mix them and blend the essential oils together in your diffuser.
Doing this helps create even more benefits and even more amazing smells.
My Favorite Essential Oil Blends:
1. Mood Lifting: 3 drops sweet orange, 3 drops lemon, 3 drops lime, 3 drops grapefruit
2. Uplifting: 4 drops lemon, 3 drops tea tree, 3 drops peppermint, 3 drops lime
3. Positivity: 3 drops eucalyptus, 3 drops bergamot, 3 drops tangerine
I recommend Plant Therapy essential oils, because they're high quality, vegan, and cruelty-free!
*While using essential oils, be sure to use them in a well-ventilated room and keep harmful ones away from pets and kids.
More on essential oils:
5.

PLAN A VACATION
Sometimes getting out of your environment is the best way to help shift how you feel.
Since the winter is cold and there is a lack of sunlight, you can plan for a warmer, beach vacation.
I almost always use Airbnb when I travel.
Do you know that you can rent an entire place from Airbnb for about the same price, or even less, than a hotel?
I think that that's the best way to really dive into the local culture.
Plus, you'll have a lot more privacy and less noise and disruptions if you were to stay at a hotel.
With my exclusive link, you'll get $40 OFF your first visit.
More travel posts:
Managing Winter Blues
The winter can bring a darker, more gloomy mood.
It can make you feel lethargic, unproductive, and even sad.
Turning on a light therapy lamp, attending therapy, listening to upbeat music, using aromatherapy, and even going on a vacation may help you manage your winter blues more effectively.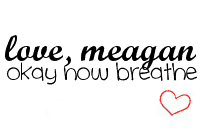 Facebook | Instagram | YouTube | Twitter | Pinterest