DISCLOSURE: I am not a mental health professional. If you need help finding a mental health care provider, call 1-800-662-HELP (4357) or visit Online Therapy to call, message, or video chat a certified therapist online. This post contains affiliate links. As an Amazon Associate, I earn from qualifying purchases. I may also receive compensation from Online Therapy or other sources if you purchase products or services through the links provided on this page. You can read my full disclaimer.
Romantic Winter Date Ideas
Winter offers so many fun and romantic date ideas.
The winter months bring about all the warm and cozy feels.
Hand holding, flirting, and kisses are bound to happen.
It's the perfect time to nurture your relationship and fill each other up with love.
If you're needing help with something in your relationship, it might be helpful to talk to an online couples counselor! Using Talkspace makes couple's therapy super flexible and convenient, as you only need your phone or web browser.
Because my love language is quality time, I get so excited for all the cuddling I can get in the next few months.
(Read more about love languages in this book.)
I get to spend a lot of time with the man I love and make memories that'll last a lifetime.
If you need ideas on how to spend these colder months, read below for 35 romantic winter date ideas to warm up with your partner.
1.

LOOK AT THE

WINTER WONDERLAND
Drive around town and look at all the Christmas lights.
2. DECK THE HALLS
Spend the day decorating the entire house from top to bottom with Christmas decorations.
3.

GO ICE SKATING
Hold hands and steal a kiss or two as you try to not fall on the ice.
4.

SEE A HOCKEY GAME
Go for either the NHL or for something cheaper, see amateur or college hockey.
5.

HAVE A SNOWBALL FIGHT
Grab some winter gloves and have a snowball fight in your yard.
6.

MAKE SNOW ANGELS
See who can make the best snow angel.
7.

GO SLEDDING
Find a hill around your neighborhood and race to see who makes it down the hill first.
8.

MAKE GINGERBREAD HOUSES
Try to build the best gingerbread house together by covering it with lots of yummy candies.
9.

HAVE A CHRISTMAS MOVIE MARATHON
Grab some popcorn and spend a weekend marathoning your favorite holiday movies.
Watch these Christmas movies:
10.

VISIT AN ART MUSEUM
Check to see when your local museum has free days.
11.

BAKE CHRISTMAS COOKIES
Look up Christmas cookies on Pinterest and make a night baking them all.
12.

SEE A MUSICAL
Winter is a peak theater season. Groupon almost always has deals.
13.

SEE A BALLET
Go see The Nutcracker or Swan Lake. Check Groupon to see if you can score a deal.
14.

MAKE FIREPLACE S'MORES
Light a fire and indulge with some S'mores.
15.

HAVE A GAME NIGHT
Grab a bunch of your favorite board games and play the day away. This is an especially good idea on New Year's Eve.
16.

SPEND A DAY AT THE SPA
Groupon always has spa deals. If you want an even cheaper option, have your own spa day at home.
17.

TAKE A PHOTO WITH SANTA
Go to the mall and take a picture with Santa.
18.

MAKE HOMEMADE HOT CHOCOLATE
Add some cinnamon or caramel sauce to spice up your hot cocoa.
19.

HAVE A CHRISTMAS PAJAMA DAY
Spend the entire day in your goofiest Christmas pajamas.
20.

BUILD A SNOWMAN
Build a giant snowman, complete with a carrot nose.
21.

MAKE A CHRISTMAS ORNAMENT
Go to the craft store and gather supplies to construct your own ornaments to hang on the tree.
22.

VOLUNTEER AT A SOUP KITCHEN
Give back to your community by helping to feed the hungry.
23.

COZY CABIN GETAWAY
Spend a night in a cabin. Rent an entire cabin of Airbnb for cheaper than a hotel room. (Get $35 OFF your first visit with my link.)
24.

GO HIKING
Pile on the layers and hike around your local forest preserve.
25. TAKE DANCE LESSONS
Sweat together with some professional dance lessons.
26.

PLAY VIDEO GAMES
Snuggle up and play a couple of video games together. Until Dawn is a great PS4 game that takes place in the winter.
More on video games:
27.

DO A JIGSAW PUZZLE TOGETHER
The more complicated the puzzle, the better.
28.

MAKE A SNOW FORT
Pack some snow together and build a snow fort. Sneak a little kiss once you're inside.
29.

PICK OUT A CHRISTMAS TREE
Go to a Christmas tree lot and pick out the best tree you can find.
30.

HAVE A FONDUE PARTY
Whip up some chocolate fondue and pair it with strawberries and pretzels
31.

SEND OUT CHRISTMAS CARDS
Take turns filling out Christmas cards to all your friends and family.
32. MAKE ADVENT CALENDAR
Each make your own advent calendar and fill it up with your favorite chocolates.
33. SING CHRISTMAS CAROLS
Put on Christmas music, dance around your living room, and sing together at the top of your lungs.
34.

NEW YEAR'S KISS
When the clock strikes 12, lean in and give a big smooch to ring in the new year.
35.

NEW YEAR'S RESOLUTION
Before the year wraps up, tell each other about the things you want to accomplish in the next year.
Fun Winter Date Ideas
Winter offers the perfect opportunity to have dates that are not only fun but super romantic as well.
The dates listed above offer the best activities to bring you and your partner closer together this winter.
What are your favorite winter dates? Give us some ideas in the comments below!
More date ideas:
More winter posts:
---
Have You Tried Couple's Therapy?
If you're having complications in your relationship, it might be helpful to talk to a couple's counselor.
Did you know that there is affordable online couples therapy?
Talkspace is a super flexible option for couples counseling, as you only need your phone or web browser.
Benefits of Talkspace:
Won't have to physically visit therapist's office
Won't have to rearrange your lives or hire a babysitter
You and partner will share same therapist
You'll share a private online room
Communicate with your therapist whenever
What I love about Talkspace is that you can get incredible couple's therapy from the comfort of your own home.
---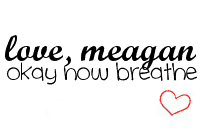 Facebook | Instagram | YouTube | Twitter | Pinterest
35 Fun & Romantic Winter Date Ideas