DISCLOSURE: I am not a mental health professional. If you need help finding a mental health care provider, call 1-800-662-HELP (4357) or visit Online Therapy to call, message, or video chat a certified therapist online. This post contains affiliate links. As an Amazon Associate, I earn from qualifying purchases. I may also receive compensation from Online Therapy or other sources if you purchase products or services through the links provided on this page. You can read my full disclaimer.
Although I've lived with mental illness my whole life, I am not a medical professional. If you need help finding a mental health care provider, call 1-800-662-HELP (4357) or visit BetterHelp to talk to a certified therapist online at an affordable price. This post contains affiliate links. You can read my full disclaimer here.
We all have said things we didn't mean. We've also all said something we didn't know was hurtful. When you live with a mental illness, you're more likely to pay attention to what others say.
There is so much stigma surrounding mental health and mental illnesses. Every single day I hear or see a new thing mentioning it. It's like I can never escape.
Here are 8 offensive phrases people with OCD are sick of hearing:
8 Offensive Phrases People with OCD are Sick of Hearing
1.

"EVERYONE'S A LITTLE OCD"
Wait. What? There's so much wrong with a statement like, "Everyone's a little OCD."
OCD is one of the most stigmatized disorders, and it's not always about cleaning or orderliness. It's not always about being particular about something.
In reality, OCD is said to be one of the most disabling mental illnesses out there. There's nothing "little" about OCD.
2.

"I'M SO OCD"
You're a disorder? People can do that now? Wow.
Newsflash: You can't be a disorder. You can have a disorder, but disorders don't define who we are as people.
Just because you like your room clean does not mean you have OCD. Just because you like your movies alphabetized does not mean you have OCD. And just because you like your closet to be color coordinated, or you don't like germs does not mean you have OCD.
3.

"IT'S ALL IN YOUR HEAD"
Um, where else would my mental illness be? "Hold on, Cheryl. Can't talk right now. Yes, my foot is acting up with OCD again."
Of course, OCD is in my head! I have a chemical imbalance. My brain responds to intrusive thoughts differently than most people, and parts of my brain are more active.
There have even been brain scans that show an obvious difference when comparing someone with OCD versus someone without it. It's just as real as high blood pressure, diabetes, and cancer.
4.
"OH, SO YOU'RE LIKE A NEAT FREAK"
Actually, no I'm not. Dirty dishes pile in the sink. Old tea cups scatter around my bedroom. Sometimes I skip showers and baths. My OCD has nothing to do with cleaning.
Saying that everybody who has OCD is a neat freak is not only a very incorrect statement, but it adds to the intense stigma. It adds to more stereotypes and makes it harder for others to recover.
In fact, not many people seek help. Some people, like me, didn't even know they had it because of all the misunderstandings.
5.

"YOU SHOULD HELP ME ORGANIZE"
Once again, no. If you assume everyone with OCD is highly organized, you are highly wrong. You are spreading around stigma, and it's not helping anybody whatsoever.
And the people who do having Ordering/Arranging OCD go through tremendous torment day in, day out. Obsessions and compulsions create intense distress. They are time-consuming, and they significantly interfere with everyday functioning.
OCD is not a personality trait. And it's definitely not a quirk.
6."REALLY?! THAT'S SO COOL."
Um, what did you just say? Nothing about OCD is cool.
Living with OCD is an absolute nightmare. You constantly live with unwanted thoughts. You feel like you have to do compulsions in order to stop bad things from happening. Sometimes you just want to make sure. Over and over and over again.
Not only does it impact your life severely, it puts a strain on everyone around you. Especially the ones who mean the most to you.
7. "YOU DON'T LOOK LIKE YOU HAVE OCD"
Yes, sometimes someone's compulsions are visual. Other times, you can't seem them at all.
I have Pure Obsessional OCD, which means my compulsions pretty much only take place in my head. I obsess about all things relationship until I get overwhelming anxiety. The only thing that relieves my anxiety – temporarily – is doing a compulsion.
Basically the only compulsion I have that you can see is asking for constant reassurance that I'm good enough. That my boyfriend loves me enough.
8. "I HAVE OCD TENDENCIES TOO"
Even if you're trying to reassure your friend or family member that they're not alone, telling them that you have OCD "tendencies" is not going to help. What someone who does this fails to recognize is the obsessions and compulsions that come with this mental illness.
Some people repeat phrases over and over in their head. Others ask for constant reassurance. Some might avoid objects or places. Some people check lights, the stove, and doors over and over again until it feels "just right."
The list of obsessions and compulsions goes on and on. And they aren't just "tendencies." One thing is for certain, it is completely debilitating.
Related posts:
---
More Recommendations:
1.

ONLINE THERAPY
Better Help is the largest online counseling platform worldwide. It makes professional counseling available anytime, anywhere, through a computer, tablet or smartphone.
2. THE MINDFULNESS WORKBOOK FOR OCD
When I was first diagnosed with OCD, The Mindfulness Workbook for OCD was the book I turned to. It covers several different types of OCD ranging from checking to relationship OCD (which is what I have). Its approach is cognitive behavioral therapy based, but it's written in a very compassionate and warm way that makes you feel more at ease.
3.

RESILIENT BIG EBOOK BUNDLE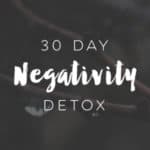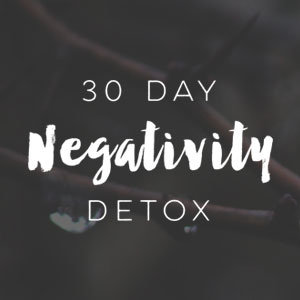 In the Resilient Big Bundle, you'll get 6 amazing personal development products, such as 30 Day Negativity Detox and Figure Out Your Life. All of these together would cost over $120 if you purchased them separately, but you'll get a big discount if you get the whole bundle.
4.

MENTAL HEALTH JOURNAL GUIDES
Rose Minded created three 52 week Mental Health Journal Guides. You can pick from anxiety, depression, and bipolar disorder. In the guides, you can find weekly gratitude, emotional intelligence, self-care prompts. Use the code meagan15 to get 15% off.
5.BLESSING MANIFESTING DIGITAL PRODUCTS
Blessing Manifesting sells a bunch of digital products focusing on self-love and personal development. You can either buy them in a digital version or physical copy.
6.

DREAMS INTO REALITY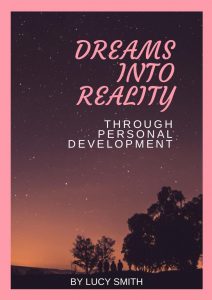 Dreams into Reality eBook covers different topics of personal development to improve your mindset and your life. It will help you overcome anxiety, limiting beliefs, fears, and become a much happier and more positive person.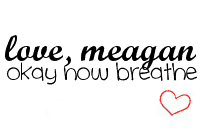 Facebook | Instagram | Twitter | Pinterest | Bloglovin' | YouTube