DISCLOSURE: I am not a mental health professional. If you need help finding a mental health care provider, call 1-800-662-HELP (4357) or visit Online Therapy to call, message, or video chat a certified therapist online. This post contains affiliate links. As an Amazon Associate, I earn from qualifying purchases. I may also receive compensation from Online Therapy or other sources if you purchase products or services through the links provided on this page. You can read my full disclaimer.
Although I've lived with mental illness my whole life, I am not a medical professional. If you need help finding a mental health care provider, call 1-800-662-HELP (4357) or visit BetterHelp to talk to a certified therapist online at an affordable price. This post contains affiliate links. You can read my full disclaimer here.
I always say I'm going to face my mental illnesses head-on, but that unfortunately usually never works. I realized that I need to zero in on one specific disorder to face and focus my energy on that. I finally decided on the one that probably has the biggest impact on my life. My Pure O OCD.
The more I learned about my OCD, the more I learned just how correlated it is to my general anxiety. So yes, I eventually went back on my word and decided to pour my energy into studying and learning all about my anxiety and OCD.
I'm learning so much about mindfulness, and I keep finding more and more coping strategies. The best part is that I discovered these 6 amazing apps for relieving anxiety and improving mindfulness to help me on my journey.
6 Apps for Relieving Anxiety and Improving Mindfulness
1. STOP PANIC & ANXIETY SELF-HELP
This has been the absolute most helpful app for me. I'm talking about incredibly eye-opening and life-changing.
There are multiple parts to this app, all which center on the importance of mindfulness. There are CBT articles and follow-along audios, which have been the most helpful. The app also includes a cognitive diary section, where you can track your progress.
The downside is it's only for Android. The good thing is you can read the articles and listen to the audios online here. Plus, an iPhone app is the works.
The audios work on Wi-Fi, but everything else can work without it. The best part is that everything on the app in free.
2. WHAT'S UP?
What's Up? is another great CBT app focusing on mindfulness. It's straightforward but super effective. I'm serious. This app is amazing.
There's a lot of very useful information within this app. There are 4 main sections: Help Right Now, Coping Strategies, Information, and Personal. Each category is broken down to even smaller categories.
There's a section on uplifting quotes, affirmations, and grounding techniques. There is even a forum, where you can talk to other sufferers.
Probably my favorite part about this app is that it also focuses on depression, self-esteem, and even anger, so you can really get the most out of the app.
3. PACIFICA
Pacifica is another great app. You get to keep track on the specifics on how your day was. There's entries for your thoughts, moods, and your goals. You can even set reminders to your phone to keep you on top of it.
This app also allows you to track your health on various topics, such as sleep, exercise, and your relationships. A really cool thing about Pacifica is that you can join chat groups and communities to keep you motivated.
There is also a section of relaxation and mindfulness audios. You get a couple free ones, but most of them you have to pay for, which is kind of a bummer.
You'll get a weekly summary in your email to track how your progress has been going.
4. SAMAPP
SAM stands for Self-Help Anxiety Management, which is exactly what this app is. When you use this app, you are taking a self-awareness approach to it.
The goal of SAM is for you to observe how anxiety affects you over time. There are written exercises, where you focus on identify situations where you can reduce anxiety. If you need relief right now, there are short breathing exercises you can do.
There's also an anxiety tracker, which gives you a visual representation of your anxiety patterns throughout the previous days.
5. CALM
Calm is a very straightforward, meditation app. There's a "7 Days of Calm" section, where you learn the basics of mindfulness meditation. If you wish to advance further in your training, you have to pay a fee.
There are some guided meditations, as well as several soundscapes you can use towards an unguided meditation. You can also select from several beautiful, nature scenes to go along with your practice.
You can set reminders on your phone to tell you when it's time to meditate.
6. BLOCK! HEXA PUZZLE
This app might not to much to help manage your anxiety, but it could definitely take away some of the initial symptoms. It's a great way to distract yourself in times of high anxiety.
Block! Hexa is the sequel to Block!. It's a puzzle game where you try to fit various hexagon pieces into a random shaped hexagram. There are hundreds and hundreds of levels, and they only get harder as you go on.
I put this app on whenever my anxiety is getting too intense. It saved me from the brink of a panic attack time and time again. The best part is that you can use it whenever, wherever because it doesn't have to run on Wi-Fi.
What apps do you use to help calm your anxiety?
Related posts:
An Open Letter Confronting My Anxiety For the First Time
---
More Recommendations:
1.

ONLINE THERAPY
Better Help is the largest online counseling platform worldwide. It makes professional counseling available anytime, anywhere, through a computer, tablet or smartphone.
2.

RESILIENT BIG EBOOK BUNDLE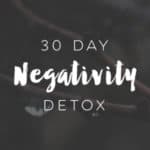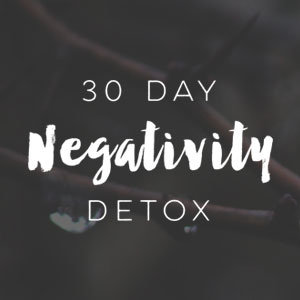 In the Resilient Big Bundle, you'll get 6 amazing personal development products, such as 30 Day Negativity Detox and Figure Out Your Life. All of these together would cost over $120 if you purchased them separately, but you'll get a big discount if you get the whole bundle.
3.

MENTAL HEALTH JOURNAL GUIDES
Rose Minded created three 52 week Mental Health Journal Guides. You can pick from anxiety, depression, and bipolar disorder. In the guides, you can find weekly gratitude, emotional intelligence, self-care prompts. Use the code meagan15 to get 15% off.
4.

SOCIAL ANXIETY TO SOCIAL SUCCESS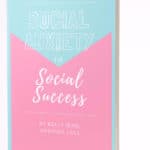 Social Anxiety to Social Success is an eBook Kel from Anxious Lass created. I've read countless ways to recover from social anxiety, and I still found new, important information in her book. The best part is it's written in a warm and relatable way.
5. BLESSING MANIFESTING DIGITAL PRODUCTS
Blessing Manifesting sells a bunch of digital products focusing on self-love and personal development, like the Self-Love Workbook Planner and Anxiety Workbook. You can either buy them in a digital version or physical copy.
6.

DREAMS INTO REALITY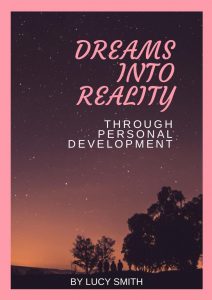 Dreams into Reality eBook covers different topics of personal development to improve your mindset and your life. It will help you overcome anxiety, limiting beliefs, fears, and become a much happier and more positive person.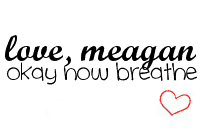 Facebook | Instagram | Twitter | Pinterest | Google+ | Bloglovin' | YouTube