DISCLOSURE: I am not a mental health professional. If you need help finding a mental health care provider, call 1-800-662-HELP (4357) or visit Online Therapy to call, message, or video chat a certified therapist online. This post contains affiliate links. As an Amazon Associate, I earn from qualifying purchases. I may also receive compensation from Online Therapy or other sources if you purchase products or services through the links provided on this page. You can read my full disclaimer.
Although I've lived with mental illness my whole life, I am not a medical professional. If you need help finding a mental health care provider, call 1-800-662-HELP (4357) or visit BetterHelp to talk to a certified therapist online at an affordable price. This post contains affiliate links. You can read my full disclaimer here.
CONTENT WARNING: This post mentions self-harm and suicide.
Don't get me wrong. I know I need therapy. In fact, I want to go to therapy. I think therapy is awesome
Every single person can benefit from it, because therapy isn't just for people who are mentally ill. Everyone goes through things that they a hard time coping with. People should always find new ways to grow and improve themselves.
I wish I could go seek help. It's just so hard for me. Here are 4 unfortunate reasons why I no longer go to therapy anymore:
TOO MUCH ANXIETY
Going to therapy is a Catch 22. I need to go to therapy. But I need therapy so bad that I need to go to therapy in order to go to therapy.
I can't make my own appointments, because I can't pick up the phone and call the office. The thought of going to a building, meeting someone, and being alone in the room with them is absolutely terrifying to me.
A video chat? I get too nervous talking to family members. Texting? I can never even text my friends first. I can't even send an email without overwhelming anxiety.
I'm so scared to do anything that involves any type of social interaction, and I have a near panic attack any time I even just think about it.
CAN'T AFFORD IT
Here's another Catch 22. I have such bad job anxiety that I need therapy to get a stable job, but I need a job to go to therapy.
I work from home through freelance blogging. But with freelance work, it's not always steady. Plus, I have to pay for my job. Hosting, domain names, security, promotion. That's on top of all my other expenses.
Even with insurance, I can't afford therapy. My co-pay is $15 a session. If I go once a week, it'll cost me $60 a month, $720 a year. I just don't have that kind of cash lying around. I'm just trying to keep myself afloat.
I know there are other options, but helloooo way too much anxiety to ask for sliding fee or ask for other alternatives. Catch my drift yet?
HAD BAD EXPERIENCES
Unlike some people, past bad experiences with therapy don't stop me from going to therapy. I just know that finding a good therapist is really, really important.
You have to find a therapist you connect with. One who understands your thoughts and needs. Every person is different, and we all need to be helped accordingly.
Whenever I look at potential therapists, I look for what type of therapy they specialize in, as well as what issues and disorders they specialize in. I don't want to be a learning experience for my therapist.
Maybe I'm being picky, but I don't want to settle. My life is at stake.
VIEW MY LIFE NEGATIVELY
I know that therapy is supposed to make you better. But when I put a lot of emphasis on the negatives of my life, I start to feel more negative. My life starts to unravel at the seams.
The last time I went to therapy, I saw my mental health greatly deteriorate. It was the first time I ever went to therapy, and I wasn't expecting it at all. I started to pick back up with self-harm. I started to envision my death nearly every minute of every day.
I'm scared to go down that road again, because I already feel like I'm in a pretty bad place. I'm afraid for how much worse I can feel. I already feel like I could snap at any second. I don't think I'm ready for that yet.
Please don't let any of my reasons prevent you from going to therapy. Getting helps is super beneficial, and you are worth it!
Related posts:
Are you currently in therapy? Why or why not?
---
More Recommendations:
1.

ONLINE THERAPY
Better Help is the largest online counseling platform worldwide. It makes professional counseling available anytime, anywhere, through a computer, tablet or smartphone.
2.

RESILIENT BIG EBOOK BUNDLE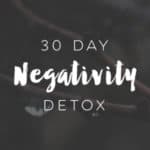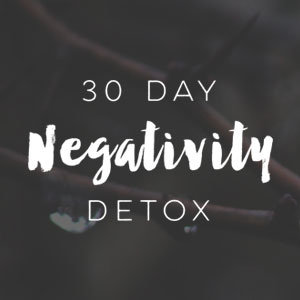 In the Resilient Big Bundle, you'll get 6 amazing personal development products, such as 30 Day Negativity Detox and Figure Out Your Life. All of these together would cost over $120 if you purchased them separately, but you'll get a big discount if you get the whole bundle.
3.

MENTAL HEALTH JOURNAL GUIDES
Rose Minded created three 52 week Mental Health Journal Guides. You can pick from anxiety, depression, and bipolar disorder. In the guides, you can find weekly gratitude, emotional intelligence, self-care prompts. Use the code meagan15 to get 15% off.
4.

SOCIAL ANXIETY TO SOCIAL SUCCESS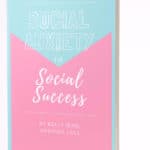 Social Anxiety to Social Success is an eBook Kel from Anxious Lass created. I've read countless ways to recover from social anxiety, and I still found new, important information in her book. The best part is it's written in a warm and relatable way.
5. BLESSING MANIFESTING DIGITAL PRODUCTS
Blessing Manifesting sells a bunch of digital products focusing on self-love and personal development. You can either buy them in a digital version or physical copy.
6.

DREAMS INTO REALITY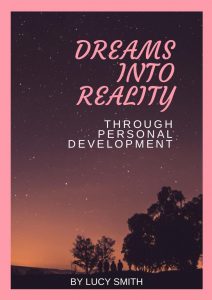 Dreams into Reality eBook covers different topics of personal development to improve your mindset and your life. It will help you overcome anxiety, limiting beliefs, fears, and become a much happier and more positive person.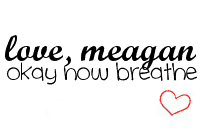 Facebook | Instagram | Twitter | Pinterest | Bloglovin' | YouTube