DISCLOSURE: I am not a mental health professional. If you need help finding a mental health care provider, call 1-800-662-HELP (4357) or visit Online Therapy to call, message, or video chat a certified therapist online. This post contains affiliate links. As an Amazon Associate, I earn from qualifying purchases. I may also receive compensation from Online Therapy or other sources if you purchase products or services through the links provided on this page. You can read my full disclaimer.
More and more people are coming out and talking about the benefits of having less stuff. I personally have seen a big shift in my mental wellbeing when I stopped buying into the lies of consumerism.
I feel less stressed, it takes less time to clean, and I save more money. I'm also more productive because I have less crap to worry about.
The only problem with minimalism is most people have no clue where to begin. Here are 4 rookie mistakes you're making as a beginner minimalist:
4 Rookie Mistakes You're Making as a Beginner Minimalist
1.

NOT DONATING ITEMS IMMEDIATELY
You went through all your things. You've compiled your keep, donate, and sell piles. You put your donate and sell piles into separate bags. You make promises to take the bags out before you put them in your closet. Then you close the door behind you.
Days turn into weeks as the bags remain in your closet. The next thing you know, you start to take stuff out of the bags that you were going to get rid of. And guess what? They make their way back into your house.
Sound familiar? Yeah, same here.
The goal should be to take the items out the very same day you decide to get rid of them. Otherwise, the piles inside the bags will make their way back into your possessions.
You made the decision to get rid of them. So be a tough little cookie and get rid of them like you planned.
2. GOING WINDOW SHOPPING
It's very easy to go window shopping when you're bored. However, window shopping often leads to needless clutter and ruining your budget.
Whether it's online or in store, window shopping can easily cause you to bring unnecessary items into your home. You don't need 5 pairs of the same black jeans. You don't need another lipstick in the same shade of nude.
Unless you've been planning to buy the item, and it's been on your list, you shouldn't buy stuff simply because you're bored. If you happen to find something that you like, wait a couple days before you buy it. Chances are, it was an impulse decision, and you'll realize you don't even want it as bad as you thought you did.
3.

WATCHING HAUL VIDEOS
Totally guilty of this. YouTube is filled with haul videos of all types, especially makeup and clothing videos. It's easy to marathon some videos and make a list of all the things you didn't know you needed to buy.
This leads you to belief that consumerism equates to happiness. But this is a terrible thought to have, and this couldn't be further from the truth.
Other things that can prompt unnecessary spending
TV Shopping Networks: The Home Shopping Network and QVC will try to pursue you to buy all sorts of unnecessary items.
Email Newsletters: Unsubscribe from all the email subscriptions from your favorite stores. Just because something is 15% off doesn't mean it's a good deal.
Gossip Magazines: A lot of magazines focus on what's in fashion, but fashion changes so much. And you really don't need all those clothes that are just going to be out of style in a couple months.
If you love watching YouTube as much as I do, I recommend checking out declutter or minimalism videos. I highly suggest watching Jessica Braun's declutter series. They always calm my anxiety down, and I've watched all of them countless times.
4.

DECLUTTERING EVERYTHING ONCE
Minimalism is a process. It's a lifestyle.
Most rookies make the mistake of trying to get rid of everything at once. Get rid of all your stuff and then you'll be set for life. Newsflash: no.
It's inevitable that new items are going to be brought into your home one way or another, whether it be you buy it or receive it as a gift. This means you're going to have to declutter multiple times a year.
There are a couple strategies I recommend using. The KonMari method (The Life-Changing Magic of Tidying Up) is a great one to start with where you work on categories. For example, work on all the clothes in your entire household. Put them in a pile. Hold up each item and ask yourself, "Does this spark me joy?" It's time-consuming, but it's incredibly thorough.
I personally prefer to declutter one room at a time. I make three piles: Donate, Sell, and Keep. You could also make a Maybe pile. I work through the entire room by focusing on sections. After I finish one room, I pick another room the next day and so on.
Instead of rushing through everything and becoming overwhelmed, working in steps and being thorough is the best way to achieve lasting results.
Related posts:
Have you ever made any of these minimalism mistakes?
---
Did you know that there is online therapy?
Online Therapy is a complete online therapy toolbox.
Your therapy toolbox includes:
Live video, voice, or text chat session with your therapist
8 easy-to-follow sections, including 25 worksheets
Activity plan, journal, and tests
Yoga and meditation videos
What I love about Online Therapy is that there are several life-changing options and therapists available, and you don't even have to leave the comfort of your home.
This means you never need to worry before getting help.
Get 20% off your first month with my exclusive link.
---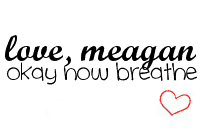 Facebook | Instagram | YouTube | Twitter | Pinterest