DISCLOSURE: I am not a mental health professional. If you need help finding a mental health care provider, call 1-800-662-HELP (4357) or visit Online Therapy to call, message, or video chat a certified therapist online. This post contains affiliate links. As an Amazon Associate, I earn from qualifying purchases. I may also receive compensation from Online Therapy or other sources if you purchase products or services through the links provided on this page. You can read my full disclaimer.
I've been on a more minimalistic journey for a while now, and I'm regularly looking for things to declutter.
Here and there, I declutter stuff I don't use, don't like, and don't want.
And every time I do, I start to feel calmer in my surroundings.
I can't say I'll ever reach the status of a minimalist. In fact, I'm not sure I want to.
I like having things that spark joy.
There are things that I truly enjoy having a collection of, like crystals, oracle decks, and movies.
Spoiler: I own over 400 DVDs hehe.
Plus, I love decor pieces, especially around holidays like Halloween and Christmas.
So, Why Decluttering?
It's hard to deny that decluttering and minimizing my things helps ease my anxiety.
There is a lot of stress that comes with clutter. Clutter clogs the mind.
It makes things more chaotic, especially when you can't find something buried within all the mess.
Having less crap helps me feel more organized. I can find things more easily, and I'm not as overwhelmed all the time.
After I declutter and organize a space, I usually feel so much calmer.
My anxiety goes down, and I'm much more productive.
Related post:
How to Declutter:
When you begin your minimalism journey, you might feel overwhelmed.
But once that unnecessary crap is out of your life, you'll wonder why you even fell victim to consumerism in the first place.
There are several ways to declutter.
If you have no idea where to start (and the thought of decluttering causes you stress), watch some declutter videos on YouTube!
They're inspiring, motivating, and calming.
Check out Beauty and the Beastons, Love Meg, or Jessica Braun for some inspiration.
Another way is to read some books on minimalism. This book helped shift my mindset a lot.
Plus, if you're having a hard time breaking attachments from your material items, it might be good to talk to a therapist.
Below, you'll read 80 things to declutter get rid of right now to start your minimalism journey.
Decluttering Ideas: 80 Things to Declutter in Your Home
1. Unused makeup. If it's gently used, you can sanitize it and sell it.
2. Old pamphlets from places you've already been or you will never go to
3. Extra school supplies. Donate it to kids in need
4. Gift cards with a $0 balance
5. Old magazines you've been keeping just because the pictures are pretty
6. Movies you never watch. Donate them or sell them
7. Stretched out ponytails
8. Old batteries. Take them to be recycled.
9. Plastic bags. Take them back to the store to be recycled
10. Outgrown toys. Donate or sell them.
11. Broken toys you wish weren't broken
12. Puzzles with missing pieces
13. Towels with frays. Donate them to an animal shelter
14. Coffee mugs you never drink out of
15. Clothes with stains that you pretend don't exist
16. Broken phone chargers
17. Broken headphones
18. Old cleaning supplies
19. Expired coupons
20. Menus to restaurants you never order from
21. Junk mail
22. Dried up or goopy nail polish
23. Photos with doubles or bad quality
24. Ketchup packets from fast food places
25. Broken Christmas lights
26. Old light bulbs
27. Cookbooks you never use
28. Incomplete board games
29. Expired perfume
30. Old calendars
31. Used ink cartridges
32. Product samples you will never use
33. Old paint cans
34. Wooden paint stirrers
35. Unsafe pet toys
36. Broken hangers
37. Socks with holes in them
38. Emails that go back months and months
39. Expired medicine
40. Canned food you won't eat. Donate to a food pantry.
41. Wrapping paper scraps you've been holding on to for years
42. Old birthday and anniversary cards
43. CDs you'll never listen to again. Donate or sell them
44. Belts that no longer fit
45. Spices that aren't fresh anymore
46. Shoes that are worn down
47. Tupperware with missing lids
48. Markers that dried out
49. Old receipts
50. Old power cords to mysterious appliances
51. DIY projects you're never going to finish
52. Plastic cutlery
53. Broken jewelry
54. Old cell phones. You can cash them in.
55. Memorabilia with no attachment to it
56. Notebooks from high school
57. Dead house plants. Rest in peace.
58. Old chapstick
59. Wall posters you're never going to display
60. Socks with no match
61. College textbooks you'll never read again. Sell them on Amazon.
62. All the hotel soaps you took home with you
63. Old baby items
64. Suitcases you haven't used in years
65. Unused contact lens cases
66. Your old glasses from 10 years ago
67. Broken sunglasses
68. Weird vacuum cleaner attachments
69. Incomplete deck of cards
70. Crayons that have been worn down to nothing
71. The excessive amount of magnets on your fridge
72. Filled Wordsearch puzzle books
73. Filled coloring books
74. Old business cards
75. Phone books. You can find every number online nowadays
76. Makeup bags you get for free
77. Random knick-knacks that just collect dust
78. Keychains
79. Free promotional items you'll never use
80. Scratched up kitchen pots and pans
Don't Wait to Start…
Don't wait to start your more minimalistic journey until next week.
You read this post for a reason. This is your sign.
Start right now.
Every little bit helps, and every little bit will help you on your journey to feeling calmer.
Have you started a minimalism journey? What items have you gotten rid of?
More on decluttering
---
Have You Talked to Someone About It?
If you're having a hard time letting go of the past, you might have a painful time letting go of things.
It might be helpful to talk to a therapist.
Online Therapy is a complete online therapy toolbox.
Your therapy toolbox includes:
Live video, voice, or text chat session with your therapist
8 easy-to-follow sections, including 25 worksheets
Activity plan, journal, and tests
Yoga and meditation videos
What I love about Online Therapy is that there are several life-changing options and therapists available, and you don't even have to leave the comfort of your home.
This means you never need to worry before getting help.
Get 20% off your first month with my exclusive link.
---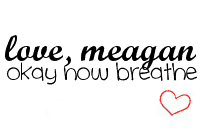 Facebook | Instagram | YouTube | Twitter | Pinterest