DISCLOSURE: I am not a mental health professional. If you need help finding a mental health care provider, call 1-800-662-HELP (4357) or visit Online Therapy to call, message, or video chat a certified therapist online. This post contains affiliate links. As an Amazon Associate, I earn from qualifying purchases. I may also receive compensation from Online Therapy or other sources if you purchase products or services through the links provided on this page. You can read my full disclaimer.
I was a very messy kid, so I was shocked to find cleaning actually helps my anxiety.
When I was younger, we would even take pictures of mine and my sister's room when it was actually clean.
I remember on a couple of occasions my mom would say, "Wow. You can actually see the floor."
But as I got older, I realized that a mess contributes to more problems than it benefits.
I've also learned that cleaning up my house helps ease my anxiety.
4 Reasons Why Cleaning My House Helps Ease My Anxiety
1. GREAT DISTRACTION
Whenever I'm having intense feelings of anxiety, I learned that I need to distract myself from my thoughts.
Otherwise, my thoughts will take control of my body, and my anxiety will only grow and grow.
Over the past couple of years, I've turned more and more to cleaning up my house to help ease my anxiety.
That's something I never thought I'd say.
But the repetitive motion of tidying up really helps calm my nerves.
My thoughts are easily distracted, because I'm constantly reorganizing and decluttering.
I constantly have to figure out where something goes, or if I should throw something away or donate it.
If you add mindfulness to your cleaning, you can relieve even more anxiety.
Related post:
2.

GIVES YOU SOME EXERCISE
My body is usually so sore after a full day's worth of cleaning.
I can't even begin to tell you how many times I go up and down the stairs when I'm cleaning up my house.
I carry so many items from room to room.
I'm constantly emptying out my garbage and filling my recycling bin and donation bags.
On top of that, the floors need to be swept. The carpet needs to be vacuumed. All the countertops, sinks, and showers need to be scrubbed down.
It never seems to end.
All this moving around means that you're actually burning calories when you're cleaning up.
Burning all these calories releases endorphins, and endorphins are your feel-good hormone that relieves stress.
Stress and anxiety go hand in hand.
Related post:
When you're struggling with your mental health, it might be helpful to talk to an online therapist. I always recommend Online Therapy, because it's a complete online counseling toolkit, and you can get incredible therapy for an affordable monthly cost.
3. HELPS YOU SPEND LESS
How many times have you run to the store to buy something only to find out you already had it? Yeah, me too.
If you're more organized and have less clutter around you, you'll be able to the things you're looking for.
This also means you won't have to buy something you already have.
And that means you won't have to spend any more money for no reason.
I think the best rooms to keep more constantly organized are your kitchen and bathroom.
The most money goes in and out of these two rooms, and if you're more organized, you'll know exactly what and how much you have of something.
Related post:
4. PROVIDES A PEACE OF MIND
I'm a very messy person by nature, but I can't argue that I do feel better in a more organized and clean environment.
I notice a big difference when my surroundings are organized versus when they are a mess.
When things are orderly, it's much easier to have peace of mind.
I always know I'll find my keys by my purse. All my shoes are in the closet. The pens are right on my desk when I need them.
If I'm running late, I know I won't have to spend 12 years trying to find something.
Plus, clutter creates so much unnecessary stimuli.
I don't think I'll ever become a minimalist, but I truly feel calmer when there isn't unnecessary clutter.
I hope I continue to organize my home the rest of my life.
Related post:
Cleaning Helps My Anxiety
The repetitive motion of cleaning and tidying up really helps calm my nerves.
Do you think cleaning up your house helps your anxiety?
Let me know below in the comments!
More posts on anxiety:
---
Did you know there's online therapy?
Online Therapy is a complete online therapy toolbox.
Your therapy toolbox includes:
Live video, voice, or text chat session with your therapist
8 easy-to-follow sections, including 25 worksheets
Activity plan, journal, and tests
Yoga and meditation videos
What I love about Online Therapy is that there are several life-changing options and therapists available, and you don't even have to leave the comfort of your home.
This means you never need to worry before getting help.
Get 20% off your first month with my exclusive link.
---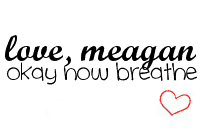 Facebook | Instagram | YouTube | Twitter | Pinterest