DISCLOSURE: I am not a mental health professional. If you need help finding a mental health care provider, call 1-800-662-HELP (4357) or visit Online Therapy to call, message, or video chat a certified therapist online. This post contains affiliate links. As an Amazon Associate, I earn from qualifying purchases. I may also receive compensation from Online Therapy or other sources if you purchase products or services through the links provided on this page. You can read my full disclaimer.
Although I've lived with mental illness my whole life, I am not a medical professional. If you need help finding a mental health care provider, call 1-800-662-HELP (4357) or visit BetterHelp to talk to a certified therapist online at an affordable price. This post contains affiliate links. You can read my full disclaimer.
I have contradicting views on following the news. I want to know what's going on in the world, and I don't want to not seem ignorant. But bad news on top of bad news really affects my mental health.
I know it's good to feel informed in what's going on in the world, but sometimes it's just not worth it. Sometimes, you really have to put yourself first.
Here are the top reasons I limit the amount of news I watch so I can have better mental health.
3 Reasons to Stop Following the News for Better Mental Health
1. FOCUSES ON THE NEGATIVE
The news is very biased. It hardly ever focuses on the good in the world. We'll see stories of fires, car accidents, and murders, among other crimes.
There always seems to be a breaking news story about some type of evil that happened somewhere in the world. We'll see bombings in other countries, civilians being held captive. And we can never seem to keep up.
How come we only see about one positive story per day? Why don't we see more stories about others extending a friendly hand to those who need it the most? Why do we live in a world that focuses so much on the negative?
If you want to read some actual positive news, check out DailyGood.
2. MAKES US FEEL HOPELESS
With all these negatives news stories, we're bound to believe that the world is filled with only evil. Only bad people with bad morals and agendas. No good in the world.
When all we see is the negative, we might think there's no hope of the world ever getting better. There's no hope for change, and the world just seems to be getting worse and worse.
So every time you watch the news, you are essentially feeding your mind these negative thoughts. They may keep you up at night or cloud your vision throughout the day.
Our minds will draw greater emphasis to this. We might start to get scared of police officers, because they seem to constantly kill innocent people. We might think that bad people are lurking around the corners, ready to attack and rob us.
3. IT'S NOT YOUR REALITY
You may feel like this negative, evil world is your reality. But the fact of the matter is the news shows only a very small fraction of real life.
There are so many other things that happen that aren't shown during the news. So many stories you haven't heard. So many people, ideas, and dreams you haven't yet met.
The best part of life is you can make a difference. You can choose to be kind. You can choose actions to help others. Go volunteer. Practice safe activism.
You have the ability to change the world. Don't you dare forget that.
Do you follow along to the news? Why or why not?
Related post:
How to Balance Social Media and Your Relationship
---
More Recommendations:
1.

ONLINE THERAPY
Better Help is the largest online counseling platform worldwide. It makes professional counseling available anytime, anywhere, through a computer, tablet or smartphone.
2.

RESILIENT BIG EBOOK BUNDLE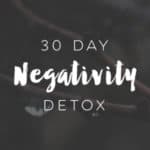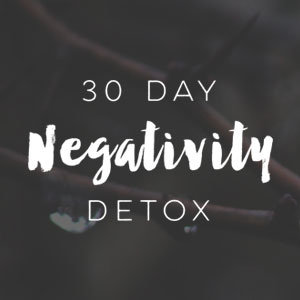 In the Resilient Big Bundle, you'll get 6 amazing personal development products, such as 30 Day Negativity Detox and Figure Out Your Life. All of these together would cost over $120 if you purchased them separately, but you'll get a big discount if you get the whole bundle.
3.

MENTAL HEALTH JOURNAL GUIDES
Rose Minded created three 52 week Mental Health Journal Guides. You can pick from anxiety, depression, and bipolar disorder. In the guides, you can find weekly gratitude, emotional intelligence, self-care prompts. Use the code meagan15 to get 15% off.
4.

SOCIAL ANXIETY TO SOCIAL SUCCESS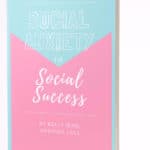 Social Anxiety to Social Success is an eBook Kel from Anxious Lass created. I've read countless ways to recover from social anxiety, and I still found new, important information in her book. The best part is it's written in a warm and relatable way.
5. BLESSING MANIFESTING DIGITAL PRODUCTS
Blessing Manifesting sells a bunch of digital products focusing on self-love and personal development, like the Self-Love Workbook Planner and Anxiety Workbook. You can either buy them in a digital version or physical copy.
6.

DREAMS INTO REALITY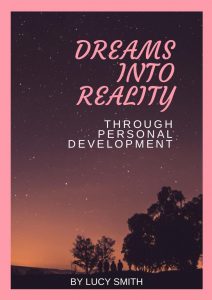 Dreams into Reality eBook covers different topics of personal development to improve your mindset and your life. It will help you overcome anxiety, limiting beliefs, fears, and become a much happier and more positive person.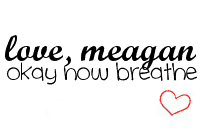 Facebook | Instagram | Twitter | Pinterest | Google+ | Bloglovin' | YouTube