DISCLOSURE: I am not a mental health professional. If you need help finding a mental health care provider, call 1-800-662-HELP (4357) or visit Online Therapy to call, message, or video chat a certified therapist online. This post contains affiliate links. As an Amazon Associate, I earn from qualifying purchases. I may also receive compensation from Online Therapy or other sources if you purchase products or services through the links provided on this page. You can read my full disclaimer.
Although I've lived with mental illness my whole life, I am not a medical professional. If you need help finding a mental health care provider, call 1-800-662-HELP (4357) or visit BetterHelp to talk to a certified therapist online at an affordable price. This post contains affiliate links. You can read my full disclaimer here.
CONTENT WARNING: This could be very triggering for anyone experiencing self-harm.
UPDATE: I am one year self-harm free! Read about my journey here!
Wow. This has felt like the longest six months of my life.
In case you're new here, I've been battling self-harm on and off since I was 14. I'm 23 now, and for about the past two years or so, my addiction became very strong. Hurting myself essentially became my only coping mechanism.
I wrote this letter to myself when I began to realize how bad my situation was becoming. I didn't realize it until October of last year that I had a self-harm addiction. I also didn't realize how bad it actually was until I started to recover.
From October 2015 to May 2016, I recovered and relapsed so many times to even begin to tell you. Some might say that I wasn't trying hard enough, and I gotta say…they could be right.
There were so many times I didn't even want to recover. There were so many times I didn't even think recovery was worth it or even an option. I wanted nothing more than to go back to my old coping mechanisms I used for years and years.
I would recover for a couple weeks or a month at a time. Then I would relapse. Then I would recover, only to relapse again. Some relapses only lasted a day. Others lasted a week or more.
There were even times I deliberately relapsed just because I didn't like the day my anniversary would lie on.
The longest recovery I had was three months until I relapsed again. I knew I was moving in the right direction, but I felt so upset with myself for giving in to my temptations.

One thing I learned from recovery is that it is not linear. You will rise, and you will fall. But you will rise again.
On May 14, 2016, I finally managed to reach recovery. Maybe for the rest of my life.
Still, I know there is a big possibility of me relapsing again. But you know what? That is okay. Relapsing is all part of recovery. It doesn't mean I am a failure.
And I might have to come to terms that the urge to self-harm might never go away.
Because even after six months, the urge to hurt myself is just as strong as it's ever been. The feeling in my blood doesn't go away, and the energy still crawls across my skin and clouds my vision. And that's a very hard realization to live with.
But I will continue to take recovery day by day. Hour by hour. Breath by breath.
Hopefully I'll be able to write another update in six months for being one year self-harm free. If I can't, I know that that's also okay.
If you're struggling, please keep fighting. Keep going. I'm right here with you.
Related posts:
---
More Recommendations:
1.

ONLINE THERAPY
Better Help is the largest online counseling platform worldwide. It makes professional counseling available anytime, anywhere, through a computer, tablet or smartphone.
2.

RESILIENT BIG EBOOK BUNDLE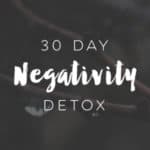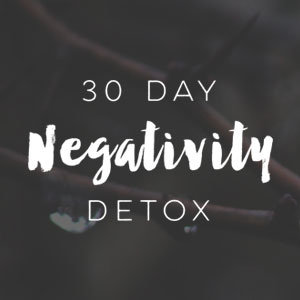 In the Resilient Big Bundle, you'll get 6 amazing personal development products, such as 30 Day Negativity Detox and Figure Out Your Life. All of these together would cost over $120 if you purchased them separately, but you'll get a big discount if you get the whole bundle.
3.

MENTAL HEALTH JOURNAL GUIDES
Rose Minded created three 52 week Mental Health Journal Guides. You can pick from anxiety, depression, and bipolar disorder. In the guides, you can find weekly gratitude, emotional intelligence, self-care prompts. Use the code meagan15 to get 15% off.
4.

SOCIAL ANXIETY TO SOCIAL SUCCESS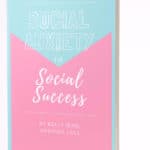 Social Anxiety to Social Success is an eBook Kel from Anxious Lass created. I've read countless ways to recover from social anxiety, and I still found new, important information in her book. The best part is it's written in a warm and relatable way.
5. BLESSING MANIFESTING DIGITAL PRODUCTS
Blessing Manifesting sells a bunch of digital products focusing on self-love and personal development, like the Self-Love Workbook Planner and Anxiety Workbook. You can either buy them in a digital version or physical copy.
6.

DREAMS INTO REALITY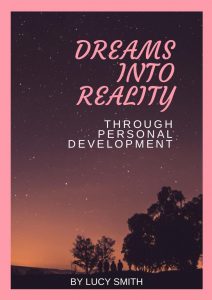 Dreams into Reality eBook covers different topics of personal development to improve your mindset and your life. It will help you overcome anxiety, limiting beliefs, fears, and become a much happier and more positive person.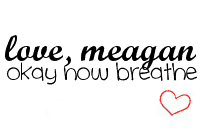 Facebook | Instagram | Twitter | Pinterest | Google+ | Bloglovin' | YouTube