DISCLOSURE: I am not a mental health professional. If you need help finding a mental health care provider, call 1-800-662-HELP (4357) or visit Online Therapy to call, message, or video chat a certified therapist online. This post contains affiliate links. As an Amazon Associate, I earn from qualifying purchases. I may also receive compensation from Online Therapy or other sources if you purchase products or services through the links provided on this page. You can read my full disclaimer.
I want to make it clear that while I love Harry Potter, I vehemently disagree with JK Rowling's ignorant stance on trans people. I have always, and will always, believe in trans rights.
Any time I ever even just think about Harry Potter, I'm automatically calmed down. I don't know why, but there's something about it that instantly distracts me from my depression or anxiety.
I love talking with my fellow Potterheads and making inside jokes and references with each other. Let's face it. Harry Potter is more than a franchise. It's a family.
Continue reading to find out why Harry Potter is good for my mental health:
Why Harry Potter is Good for Your Mental Health
1.

GIVE US SOME TIME AWAY
You're never gonna hear me complaining when I say the movies are all over two hours long. I'm also not going to complain that the books have more and more pages with each passing book.
This just means we are given a lot of time to take us away from whatever is going on in our heads. We are given all this time to escape, and it's probably one of the best gifts this franchise could've given us.
2.

PURE IMAGINATION
Let's get real. There's nothing out there quite like Harry Potter. Nothing like Hogwarts, and nothing like He-Who-Must-Not-Be-Named.
Whether you're reading the books or watching the movies, imagination helps us take ourselves away from reality. We get to be enchanted with spells and come face-to-face with giant spiders, centaurs, goblins, and elves like Dobby.
Nothing is off limits, and that's what I love so much about this franchise. I can't wait to visit Wizarding World of Harry Potter, so I get to get as close as I can to my imaginations coming true.
3. BEAUTIFUL SCENERY
Hogwarts is so freaking magical. Honestly. No pun intended. Every single aspect of the wizarding world is breathtaking.
Just the scenery alone is enough to escape our problems and forget about every thing going wrong in our lives.
And I think the films did an amazing job at adapting the world to the screen. From the flickers of the candles to the people moving in the pictures in the halls, no detail was left unnoticed. I could look at Hogwarts decorated for Halloween or Christmas forever.
4. AMAZING SOUNDTRACK
Every Harry Potter soundtrack is one of the best things my ears have ever heard. So whimsical and mesmerizing. How can you listen to the music from the movies and not feel like you can accomplish anything you want?
I could listen to the music every single day and seriously never get tired of it.
I've listened to it when I studied for school and while I was taking an online exam. I listen to it when I need inspiration for my blog. I even listen to the music when I'm trying to stop myself from having a panic attack.
5. CHARACTERS ARE RELATABLE
I think a lot of people enjoy Harry Potter so much because the characters are so relatable. You get to watch them grow and become more themselves as they get older.
Harry is a lot like us. We sometimes feel like no one cares, or we live in a house we can't stand. We also know what it's like to be bullied like Ron and Luna Lovegood. Or maybe we're someone who stands up for something we believe in, like Hermione or Neville Longbottom.
With every bit of character development, we grow more and more into who we are. We find strength and purpose in our lives.
6. SYMBOLISM
J.K. Rowling has been very open about her struggles with mental illness. I don't think it's a coincidence that we see many themes throughout the story.
For example, Voldemort and Death Eaters represent the evil in the world. Everyone else is fighting for peace.
Depression is a lot like Dementors. Expecto patronum symbolizes happiness and provides a big light through our darkness. Plus, eating chocolate always helps.
Related posts: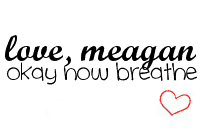 Pinterest | Twitter | StumbleUpon | Google+ | Bloglovin' | Instagram | YouTube