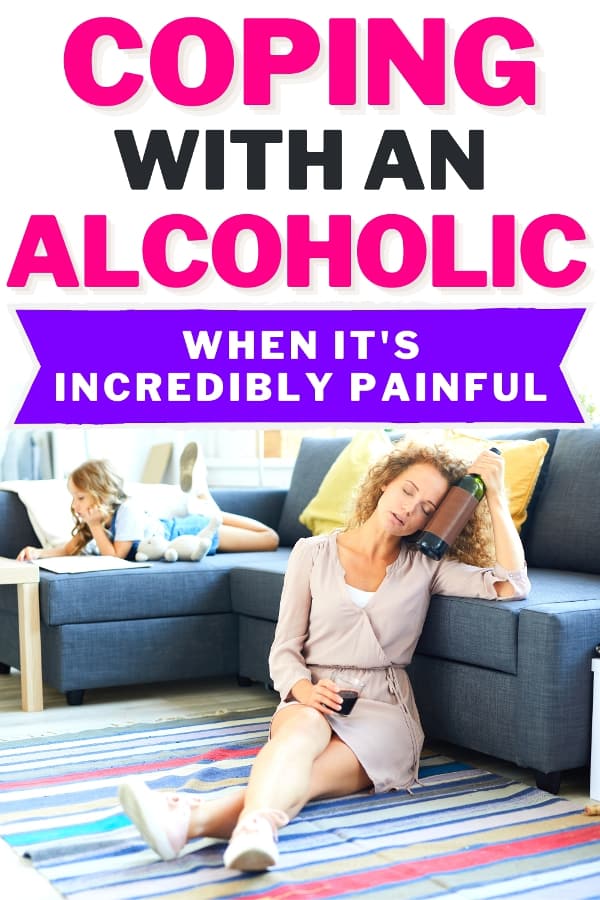 DISCLOSURE: I am not a mental health professional. If you need help finding a mental health care provider, call 1-800-662-HELP (4357) or visit Online Therapy to call, message, or video chat a certified therapist online. This post contains affiliate links. As an Amazon Associate, I earn from qualifying purchases. I may also receive compensation from Online Therapy or other sources if you purchase products or services through the links provided on this page. You can read my full disclaimer.
Coping with an Alcoholic
For years, coping with an alcoholic was a daily, excruciatingly painful battle for me.
For years, I lived, breathed, and barely survived coping with my dad's alcohol addiction.
And when it was bad, every day felt like an eternity.
When you're struggling with a loved one's addiction (or you're struggling with addiction yourself), it might be helpful to talk to an online therapist. I always recommend Online Therapy, because it's a complete online counseling toolkit, and you can get incredible therapy for an affordable monthly cost.
Here, I'm going to be talking about my dad's drinking addiction, as well as his fight with sobriety.
If you want to skip over and just read my coping strategies, Click here.
My Dad's Drinking Problem
Growing up, I could hardly remember a day when my dad wasn't drinking.
I remember being a kid and watching him go out to the garage to grab a beer every day after work.
He would sit in his armchair, read the daily collection of mail, and drink his beer.
Then he would go out to the garage and grab another one.
I can still recall the pungent smell of alcohol wafting off his breath whenever my younger self wanted to be near him.
Looking back, I thought that was bad.
I had no idea what I would be in store for.
Hiding alcohol
My memories are fuzzy to the exact details, but as I got older, my dad would drink hard liquor on the weekends.
Shortly thereafter, it became an almost everyday occurrence.
I vividly remember one time my dad slept the day away in a drunken stupor, and he woke up around seven at night, took a shower, and got ready for work because he thought it was seven in the morning.
There were several instances where my mom, sister, and I would rummage around his bedroom and try to find the empty bottles.
We would find dry bottles of vodka buried beneath the clothes in his closet.
A few years passed when, in July of 2015, my mom unexpectedly filed for divorce because she didn't want to deal with his drinking anymore.
My mom left me and my sister to pick up the pieces – and we only saw her a couple of times after that, but that's another story for a different day…
My parent's divorce
The way my mom handled the divorce was sick, selfish, and twisted.
And I really think it only added fuel to my dad's alcoholism fire.
My dad lost himself in alcohol, day in and day out.
But a couple of months after my mom left us, my dad tried his hand at sobriety for the first time ever.
My dad's try at sobriety
I think my dad attempting recovery was a desperate plea to win her back. He truly loved her.
But then my dad tried to talk to her about it, she responded with nothing more than, "do what you want."
For about three months, my dad was doing so well.
He didn't go to therapy (which he should have), and he didn't see a doctor (which he should have).
He did it all on his own.
But then he went away on business for work, and he relapsed.
And he relapsed hard.
His relapse
My dad's alcohol addiction manifested into drinking a few bottles of whiskey a week – straight from the bottle.
His alcoholism erupted the volcano that was my life.
There were times he fell down the stairs, times he could've burned the house down, times he drove drunk before I could take his car keys away.
There was even one day I had to save my dad from choking to death, twice in five minutes because he was too drunk to chew his food properly.
I can't even begin to tell you how heartbreaking it was to finally feel like I was getting my dad back only to have it all wiped away.
During his time of sobriety, he said "It's really not that hard."
And he told me and my sister that all we "had to do was ask."
But now that he was drinking again, he said he "can't" stop drinking whenever we asked him.
The heartbreak, the anguish, the absolute cruel misery lasted for years.
Until eventually, flash forward a couple of years, he "could" stop drinking.
He did stop drinking.
My dad is sober
I'm grateful to say that as of February 2018, my dad has been sober.
After more than two years of battling with my mom over their divorce, we were forced to sell our house.
She took his money, and she took our souls.
We ended up moving 10 hours away from where we lived our entire lives.
However, moving was a fresh start. A fresh start we didn't know we needly so desperately.
And that fresh start helped my dad get sober.
Through my dad's war with alcoholism, I learned so much about how to cope with someone with an alcohol dependency.
How to Cope with an Alcoholic
1.
TAKE TIME FOR SELF-CARE
It's so important to take time for yourself as well, especially when you're coping with a loved one's addiction.
Try taking a mental health day every once in a while to help rejuvenate yourself.
Talking to a therapist is one of the best forms of self-care.
Dealing with someone's addiction can quickly consume your life.
And if you must, it is okay to walk away from this person.
I know I battled with the guilt that I was responsible for my dad.
But my dad finally (and only) chose sobriety when he was ready and fully committed to it.
You are not responsible for your loved one's alcohol addiction.
More on therapy:
2.

BE KIND
As much as I wanted to yell and pitch a fight any time my dad was drunk, I understand that addiction is an illness.
People can't just "snap out of it."
They just can't get sober whenever they feel like it.
Like all addictions, recovering from alcoholism is completely draining and one of the hardest tasks they will ever go through.
Attacking them will never make it better.
And the more anger and resentment you feel, the harder it's going to be for you to cope.
3.

BE PATIENT
What I've learned through my personal battle with self-harm addiction is that recovery is not a linear pattern.
Recovery is a lifelong war that has to be broken into smaller battles.
Every day that someone remains sober is a huge checkmark.
Every time someone pulls themselves out of temptation, they are victorious.
It's important to celebrate these victories as they come.
Encourage them by showing you are proud of them.
4.

AVOID THE TRIGGER
This should be a no brainer, but a lot of people still can't grasp the concept.
Alcohol is a drug.
Do not consume alcohol around them, especially if they're at the beginning stages of recovery.
Don't take them to places where alcohol is readily available.
Please chose to put the needs of others in front of your wants.
If you can be sober for them, the whole experience will be a teeny bit better for them.
And please, please, please don't ever buy someone who is struggling with alcoholism alcohol.
No matter how much they "like" it.
5.

COMMUNICATE WITH THEM
It's only natural that the times you talk to someone about their alcohol addiction is when they're too drunk to even walk down the stairs straight.
Even though it might be hard to catch them when they're sober, it's better if you try to make that time.
Basically the only opportunity I got to even talk to my dad is right when he got off of work.
I would have to catch him before he made a beeline upstairs.
I also knew he was going to be drunk morning and night on the weekends, so that was never going to be a good time to try to communicate.
How to communicate
If you don't feel comfortable talking to them, you can write them a letter.
I actually prefer writing a letter, because I can plan out exactly what I want to say in the most sincere and compassionate way possible.
Compassion is the key.
Focus on how their alcoholism makes you feel, but try not to point fingers or blame them.
You have to be very careful to not be too pushy.
It's a good idea to also prepare yourself for what they might say to you after, and how you're going to respond to that.
Unfortunately, you might even have to prepare how you're going to respond if they don't say anything at all.
Talking to a therapist can give you more insight on how to communicate with your loved one.
6.

GIVE THEM RECOVERY RESOURCES
You can follow up your sit-down talk (or the letter you wrote) with resources.
You can even discreetly give them recovery resources if you're more comfortable.
Addiction Resources:
Please don't get discouraged if things don't go the way you want it.
Chances are, they won't genuinely listen to you.
They may get defensive and angry.
This is when you focus on being patient and kind.
When Your Loved One is an Alcoholic
Do you know someone struggling with addiction?
You can cope by:
❤️ Be kind
❤️ Be patient
❤️ Avoid the trigger
❤️ Sit them down and communicate
❤️ Give them recovery resources
❤️ Practice self-care
Remember that no matter what you feel, your loved one's addiction is not your fault.
More posts on alcoholism:
---
Did you know that there is affordable online therapy?
Online Therapy is a complete online therapy toolbox.
Your therapy toolbox includes:
Live video, voice, or text chat session with your therapist
8 easy-to-follow sections, including 25 worksheets
Activity plan, journal, and tests
Yoga and meditation videos
What I love about Online Therapy is that there are several life-changing options and therapists available, and you don't even have to leave the comfort of your home.
This means you never need to worry before getting help.
Get 20% off your first month with my exclusive link.
---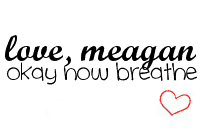 Facebook | Instagram | YouTube | Twitter | Pinterest
Coping with a Parent Who's an Alcoholic