DISCLOSURE: I am not a mental health professional. If you need help finding a mental health care provider, call 1-800-662-HELP (4357) or visit Online Therapy to call, message, or video chat a certified therapist online. This post contains affiliate links. As an Amazon Associate, I earn from qualifying purchases. I may also receive compensation from Online Therapy or other sources if you purchase products or services through the links provided on this page. You can read my full disclaimer.
Although I've lived with mental illness my whole life, I am not a medical professional. If you need help finding a mental health care provider, call 1-800-662-HELP (4357) or visit BetterHelp to talk to a certified therapist online at an affordable price. This post contains affiliate links. You can read my full disclaimer.
Not many people understand adult separation anxiety, because separation anxiety is often thought of as something only kids have from their parents. I never realized I had separation anxiety until I started researching my very severe symptoms.
If you struggle with this type of anxiety, you know that it's some of the worse anxiety you'll ever face. It's complete torture, and the only thing that really helps heal your anxiety is the person who you're separated from.
Still, I recently started to try out different coping mechanisms. Remember these are temporary solutions, and they don't go to the root of the problem. But in times of really intense anxiety, these are 5 things I turn to when my separation anxiety is really high.

5 Coping Mechanisms for Adult Separation Anxiety
1. CLEAN YOUR HOUSE
I used to despise cleaning. Now I'm actually starting to really like it.
When my separation anxiety takes fires, I luckily always have something to clean up. I'm a naturally messy person, and my depression makes me even more slobby and unorganized.
The repetitive motion of tidying up really helps calm my nerves. Cleaning up also distracts my thoughts, because I'm constantly reorganizing and decluttering so much.
Related post:
2. HAVE A MOVIE MARATHON
l used to think watching TV shows on Netflix helped my separation anxiety until I realized how much more movies helped me.
If I know I'm not going to see my boyfriend all day, I plan a movie marathon in my head. Yeah, it might seem lazy to some people to watch movies all day, but I love them so much. Honestly, they're such a lifesaver.
I get so transfixed by movies. The storytelling, the music, the characters. All of it takes me on a journey away from my constant anxiety.
Recommendations:
3. PLAY A VIDEO GAME
Video games are good for your mental health. I don't care what all the naysayers say. They are some of my best allies.
Video games help tame my severe separation anxiety and the suicidal thoughts that come with it. They've even helped me prevent myself from self-harm.
Shooter games, puzzle games, adventure games, fighting games, sport games, roleplaying games. You name it. There are so many different types of video games. The possibilities of finding a game you connect with are endless.
Personally, I really recommend playing Flower. The first time I finished playing it, I cried. It was such an emotional, calming experience for me.
Related post:
4. WATCH YOUTUBE VIDEOS
Watching YouTube videos helps me fight the loneliness I feel late at night. They let me wake up in a house that isn't so quiet. And most importantly, they help me stop thinking about suicide.
I'll always put a few on when my separation anxiety starts to get the best of me. There's something really relaxing about YouTube videos.
I typically find recipe or beauty videos especially calming. I've been really loving Nikki Vegan's meal ideas and Jessica Braun's declutter videos lately.
Related post:
5. SOAK IN A BUBBLE BATH
Baths have become my best friend recently. I take one almost every night as a form of daily therapy, and I have been amazed by how much better I feel.
Taking a bath naturally helps our anxiety. The hot water helps calm our minds and relax our bodies. Baths have even been said to help fight things like mild insomnia.
Taking a bubble bath can even help detox the body, which is probably my favorite benefits of baths. The easiest way is to run some epsom salt under hot water, relax for 30 minutes, and rinse off. By the time I dry off, my separation anxiety isn't as high anymore.
If you have adult separation anxiety, what do you do to help yourself cope?
Related posts:
---
More Recommendations:
1.

ONLINE THERAPY
Better Help is the largest online counseling platform worldwide. It makes professional counseling available anytime, anywhere, through a computer, tablet or smartphone.
2.

DREAMS INTO REALITY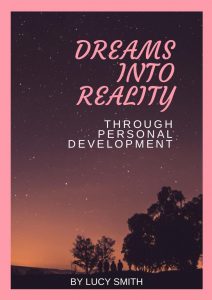 Dreams into Reality eBook covers different topics of personal development to improve your mindset and your life. It will help you overcome anxiety, limiting beliefs, fears, and become a much happier and more positive person.
3.

RESILIENT BIG EBOOK BUNDLE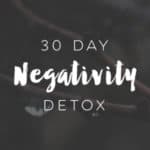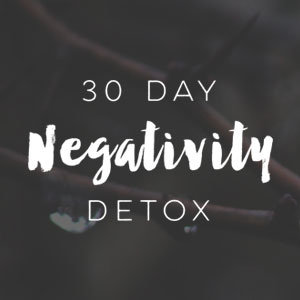 In the Resilient Big Bundle, you'll get 6 amazing personal development products, such as 30 Day Negativity Detox and Figure Out Your Life. All of these together would cost over $120 if you purchased them separately, but you'll get a big discount if you get the whole bundle.
4. BLESSING MANIFESTING DIGITAL PRODUCTS
Blessing Manifesting sells a bunch of digital products focusing on self-love and personal development. You can either buy them in a digital version or physical copy.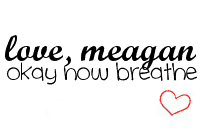 Facebook | Instagram | Twitter | Pinterest | Bloglovin' | YouTube