DISCLOSURE: I am not a mental health professional. If you need help finding a mental health care provider, call 1-800-662-HELP (4357) or visit Online Therapy to call, message, or video chat a certified therapist online. This post contains affiliate links. As an Amazon Associate, I earn from qualifying purchases. I may also receive compensation from Online Therapy or other sources if you purchase products or services through the links provided on this page. You can read my full disclaimer.
Although I've lived with mental illness my whole life, I am not a medical professional. If you need help finding a mental health care provider, call 1-800-662-HELP (4357) or visit BetterHelp to talk to a certified therapist online at an affordable price. This post contains affiliate links. You can read my full disclaimer.
A few years ago, I became unrecognizable. My mind was unraveling at the seems, and my depression was taking over my life again.
I hated my job. I felt lonely all the time, and I hated my life. I hated myself so much that I dreamed about dying every day.
Nothing could make me genuinely smile. Nothing made me look forward to the next day. Nothing kept me living anymore.
I knew something needed to change, but I had no idea what. I had no energy to do anything anymore, and as soon as I got home from my retail job, I just crashed and laid in bed for the rest of the night. Then I would wake up and have to do it all over again.
This blog was suffering. My relationships with my family and friends were suffering. My relationship with my boyfriend was at an all-time low. I felt like I was just a mushy blob taking up space.
My healing all started when I was trying to force myself to write my post about hyperhidrosis. For the longest time, I felt like I was alone with my condition. But I thought, what the hey. I know there are more people out there like me, and I needed some inspiration.
While I researching, I stumbled across this YouTube video.
Flashforward three months later, and now I actively watch YouTube videos almost every day. Ever since then, I've seen how tremendously my mental health has improved.
I never knew YouTube could help me this much.
It has been the biggest contributor in my fight against depression. Watching these videos helped me fight the loneliness I felt late at night. They let me wake up in a house that wasn't so quiet. And most importantly, they helped me stopping thinking about suicide.
I watch A LOT of YouTube, but my favorite YouTubers are in the beauty field.
Jessica Braun is my little ray of sunshine. Her smile is so infectious, and I could listen to her little giggle laugh for days. She has such a genuine heart, and she's helped comfort me so much during times of really bad anxiety.
Her YouTube channel focuses pretty much on all things beauty. She uses more drugstore makeup over high-end, so it makes it more realistic for us to follow along with her.
I also love KathleenLights, ThatGirlShaeXo, and ThaTaylaa. And now I use makeup as a form of self-care and anxiety relief.
I did not plan it. But one of the best things you can do to fight depression is to distract yourself from it.
Tips on watching YouTube videos:
Don't read the comments. Just don't.
Figure out who's genuine and who's not
Understand that most of these people talk about things they are sponsored for
Do you think YouTube could help your mental health? Who are your favorite YouTubers?
---
More Recommendations:
1.

ONLINE THERAPY
Better Help is the largest online counseling platform worldwide. It makes professional counseling available anytime, anywhere, through a computer, tablet or smartphone.
2.

RESILIENT BIG EBOOK BUNDLE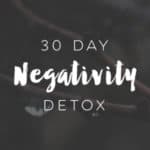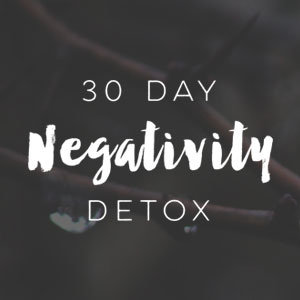 In the Resilient Big Bundle, you'll get 6 amazing personal development products, such as 30 Day Negativity Detox and Figure Out Your Life. All of these together would cost over $120 if you purchased them separately, but you'll get a big discount if you get the whole bundle.
3.

MENTAL HEALTH JOURNAL GUIDES
Rose Minded created three 52 week Mental Health Journal Guides. You can pick from anxiety, depression, and bipolar disorder. In the guides, you can find weekly gratitude, emotional intelligence, self-care prompts. Use the code meagan15 to get 15% off.
4.

SOCIAL ANXIETY TO SOCIAL SUCCESS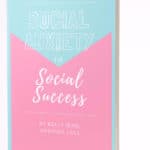 Social Anxiety to Social Success is an eBook Kel from Anxious Lass created. I've read countless ways to recover from social anxiety, and I still found new, important information in her book. The best part is it's written in a warm and relatable way.
5. BLESSING MANIFESTING DIGITAL PRODUCTS
Blessing Manifesting sells a bunch of digital products focusing on self-love and personal development, like the Self-Love Workbook Planner and Anxiety Workbook. You can either buy them in a digital version or physical copy.
6.

DREAMS INTO REALITY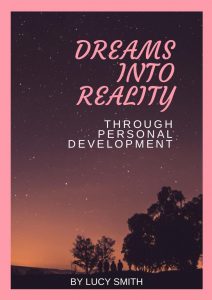 Dreams into Reality eBook covers different topics of personal development to improve your mindset and your life. It will help you overcome anxiety, limiting beliefs, fears, and become a much happier and more positive person.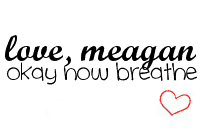 Facebook | Instagram | Twitter | Pinterest | Google+ | Bloglovin' | YouTube