DISCLOSURE: I am not a mental health professional. If you need help finding a mental health care provider, call 1-800-662-HELP (4357) or visit Online Therapy to call, message, or video chat a certified therapist online. This post contains affiliate links. As an Amazon Associate, I earn from qualifying purchases. I may also receive compensation from Online Therapy or other sources if you purchase products or services through the links provided on this page. You can read my full disclaimer.
Although I've lived with mental illness my whole life, I am not a medical professional. If you need help finding a mental health care provider, call 1-800-662-HELP (4357) or visit BetterHelp to talk to a certified therapist online at an affordable price. This post contains affiliate links. You can read my full disclaimer.
Depression affects us all in many ways. We lose motivation. We lose relationships with people we used to be close to. We even lose ourselves
My relationship with my boyfriend has definitely been affected the most out of any type of relationship I have with people. I get angry. I get cold. I even have to force myself to even text him back.
The worst part of depression is that I fell back into the same self-harm patterns I used to have. It got so bad that I got addicted to it, and now I'm battling every day to recover from my addiction.
Despite the serious side effects of depression, we can also pick up some pretty nasty habits that we kind of like to keep secret.
3 Nasty Habits I Picked Up Because of Depression
1. DISHES ARE EVERYWHERE
Let me tell you a little somethin', somethin'. I've always hated doing dishes. Actually, I would only do them as a kid if my dad would offer to pay me 10 cents to do them. I never had an allowance or got money for doing chores as a kid, so this was huge. I'm talking about life savings huge here.
Before I fell back into my most recent episode of depression, it would always take a while for me to wash my pots and pans. But now I don't even attempt to put them in the sink.
Before I fell victim to depression, I would put my glass of water next to the sink every night. Now I'm lucky if I remember which glass in my room is the glass I used most recently. They all still have some type of beverage in them.
I used to scrap the food off my plate in the garbage can and rinse it in the sink before I would stick it the dishwasher. I used to bring my dishes from my room to the dishwasher after every meal. Now I leave bowls, plates, silverware, mugs, and glasses all scattered around the house.
Not even worrying about what type of bacteria is growing on them.
2. CLOTHES ARE PILED ON THE FLOOR
With a mix of working with clothes every day and falling back into depression, my bedroom has become a zoo for all things messy. It takes about a month for the laundry to get put away, because it's much easier for me to have the clothes to just stay on the ground.
Let's not even mention how my bathroom looks now. There are clothes all over the counter.
The thing is I work early most mornings, so I pick out my outfit the night before. Most of the time, I don't know how the outfit will look, or if I'll feel like even wearing it. This means I bring options into the bathroom. The problem is those clothes just keep piling higher and higher, because I never seem to clean them off.
But there is a method to this madness. I know that all the clothes on the ground and counter are clean. One thing I do right is the dirty clothes always make their way to the hamper.
Gotta see one positive in this hell.
Related post:
3. HYGIENE IS SOMEBODY THAT YOU USED TO KNOW
I pretty much need to wash my hair every day, because the grease easily piles up. Plus, I absolutely hate feeling dirty.
The problem with me is that I'll just focus on feeling dirty nonstop until I take a shower. It's an obsession, and I literally feel the dirt crawling on my skin, especially near my joints and the nape of my neck.
But now I skip showers and let myself soak up the dirt. Yes, I still heavily focus on the dirty feeling, but I just don't care anymore. And that's a scary realization.
And on nights I don't take a shower, I can't even find the motivation to change into my pajamas. I'll just take my pants off and sleep in the shirt I wore all day.
And shaving. Oh man. I just keep passing up shaving day after day. I let all the hair grow out for weeks, if not months, at a time. Someone might say I'm just lazy. But I literally have no motivation.
On top of that, I used to religiously brush and floss my teeth. Now, most days I can't even find it in me to brush my teeth after I eat breakfast. I barely care to floss my teeth before bed, because that'll mean I'll get an extra 15 seconds to be in my bed.
And as I admit these things to myself, I know I'm on the road to recovery. You gotta start somewhere.
Related posts:
---
More Recommendations:
1.

ONLINE THERAPY
Better Help is the largest online counseling platform worldwide. It makes professional counseling available anytime, anywhere, through a computer, tablet or smartphone.
2.

RESILIENT BIG EBOOK BUNDLE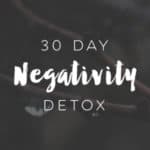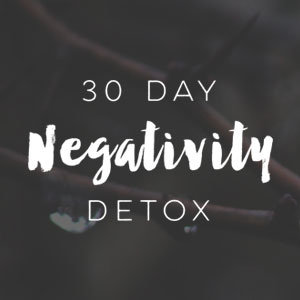 In the Resilient Big Bundle, you'll get 6 amazing personal development products, such as 30 Day Negativity Detox and Figure Out Your Life. All of these together would cost over $120 if you purchased them separately, but you'll get a big discount if you get the whole bundle.
3.

MENTAL HEALTH JOURNAL GUIDES
Rose Minded created three 52 week Mental Health Journal Guides. You can pick from anxiety, depression, and bipolar disorder. In the guides, you can find weekly gratitude, emotional intelligence, self-care prompts. Use the code meagan15 to get 15% off.
4. BLESSING MANIFESTING DIGITAL PRODUCTS
Blessing Manifesting sells a bunch of digital products focusing on self-love and personal development, like the Self-Love Workbook Planner and Anxiety Workbook. You can either buy them in a digital version or physical copy.
5.

DREAMS INTO REALITY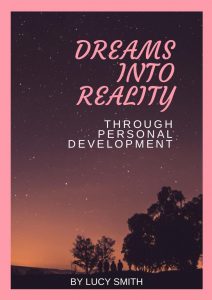 Dreams into Reality eBook covers different topics of personal development to improve your mindset and your life. It will help you overcome anxiety, limiting beliefs, fears, and become a much happier and more positive person.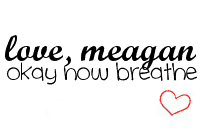 Facebook | Instagram | Twitter | Pinterest | Google+ | Bloglovin' | YouTube