DISCLOSURE: I am not a mental health professional. If you need help finding a mental health care provider, call 1-800-662-HELP (4357) or visit BetterHelp to call, message, or video chat a certified therapist online for an affordable monthly price. This post contains affiliate links. As an Amazon Associate, I earn from qualifying purchases. I may receive compensation from Better Help or other sources if you purchase products or services through the links provided on this page. You can read my full disclaimer.
This post contains affiliate links. All opinions are 100% my own.
Being in a relationship is a never-ending process. It's an on-going act of love. You don't get just married and call it a day.
Remember all those things you did to try and woo your partner in the first place? Why did you stop doing them? Did you just get too comfortable? Did you get lazy?
The point is you have to actively choose to show your partner love. These next 5 tips are little things you can do today that can help improve your relationship.
5 Little Things You Can Do to Improve Your Relationship Today
1. SAY PLEASE AND THANK YOU
Please is a word everyone should familiarize themselves with. Not only does it show manners, it keeps your relationship's dynamic healthy. Demanding something only builds resentment and creates a parent/child dynamic, which is never a good thing.
Let's not forget about please's twin sister, thank you. If your partner does something nice for you, appreciate them. Say thank you, and genuinely mean it. "Thank you" is a lot more sincere than a simple "thanks."
A good trick to try is to say thank you to your partner before they even do something. They're more likely to do what you asked this way, because they'll already feel appreciated.
2.

WRITE A LOVE NOTE
Forget texting and Facebook statuses. Try writing a handwritten love letter straight from the heart instead. Write about all the things you love and appreciate about them. Write a letter of your favorite memories together from the past week, as well as what you're looking forward to in the week ahead.
Don't have time to sneakily write a love letter? Why not leave encouraging words on Post-Its around the house. Stick one on their cup of morning coffee. Leave a note on their car steering wheel. It'll help them get through the day, and they'll truly feel appreciated.
If your partner's love language is words of affirmation, they'll love this one! You can figure out your love language here. I highly recommend reading up on it more in this book. It's a #1 bestseller, and so many people have said it has saved their marriage.
3. SURPRISE THEM WITH A GIFT
Surprise gifts help keep the relationship spark alive. It's a great way to show your partner that you care, and it's a great way to show them that they're on your mind all day long.
The best part about surprise gifts is that they can be 100% free! My favorites include:
Have their favorite meal ready for them when they get home from work
Pick a couple flowers from the garden and bring them inside
Play a song off YouTube that reminds you of them
This is an extra great idea if your partner's love language is receiving gifts!

4.

HAVE A GENUINE CONVERSATION
I get it. Life is complicated. You're just too busy. Blah, blah, blah. Are you really that busy that all you two can have are superficial conversations?
Have a genuine conversation over Sunday breakfast. Ask your partner how their week has been. Ask them if there's anything you can do to make their lives easier.
Don't forget to tell them all the things that made you appreciate them this week. Look them in the eyes and listen intently. Respond only when appropriate. And please, put your phone away.
5. KISS EACH OTHER
Remember when you first started dating your partner, and you couldn't keep your hands off of each other? You wanted to be close to them any chance you got. What made you stop?
Try bringing that excitement back into your relationship. The butterflies should fly once more.
Greet them with a kiss every morning, despite your awful morning breath. Kiss your partner before they go to work and when they come back home. Always kiss each other goodnight with an "I love you."
And once in a while, just make out for the heck of it.
What tips have you used to help improve your relationship?
Related posts:
---
More recommendations:
1.

BEATING 50 PERCENT
Navigator's Council: A Marriage Journal is both a weekly journal and a weekly rhythm for your marriage. The foundation of the journal is six questions that you'll ask each other once a week and record your answers. Each week also includes a short devotional and a week-long calendar to help foster good conversation and make sure you and your partner are on the same page.
2.

THE 5 LOVE LANGUAGES
We all have a love tank, and everybody loves and feels love differently. Words of Affirmation, Quality Time, Physical Touch, Receiving Gifts, and Acts of Service make up the five love languages. The 5 Love Languages has been a game-changer for me and my boyfriend. Very eye-opening.
3.

MEN ARE FROM MARS, WOMEN ARE FROM VENUS
Men Are from Mars, Women Are from Venus is a classic. For years, the theory behind it has helped save countless relationships. I know it's definitely opened my eyes to how men, like my boyfriend, communicate. It's helped us understand each other more, and I'm so grateful.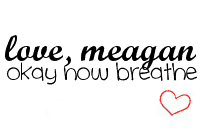 Facebook | Instagram | Twitter | Pinterest | Bloglovin' | YouTube