DISCLOSURE: I am not a mental health professional. If you need help finding a mental health care provider, call 1-800-662-HELP (4357) or visit Online Therapy to call, message, or video chat a certified therapist online. This post contains affiliate links. As an Amazon Associate, I earn from qualifying purchases. I may also receive compensation from Online Therapy or other sources if you purchase products or services through the links provided on this page. You can read my full disclaimer.
Connecting with quotes is one of the best ways to be your authentic self.
They help you visualize your strengths and unique qualities. They help you honor your true essence.
Plus, quotes are an excellent way to love who you are – unconditionally!
When you're struggling with your mental health, it might be helpful to talk to an online therapist. I always recommend Online Therapy, because it's a complete online counseling toolkit, and you can get incredible therapy for an affordable monthly cost.
How to use quotes:
Meditate on them: Repeat the quote to yourself until you can feel its intention
Print them out and hang them up around your house in places like your bedroom, office, and living room
Write them out to reiterate their purpose and message
Without further ado, here are 50 fantastic quotes to be authentically you!
50 Quotes on How to Be Your Authentic Self
1. "There is no reason not to follow your heart." – Steve Jobs
2. "Forget past mistakes. Forget failures. Forget everything except what you're going to do now and do it." – Will Durant
3. "Adversity has a way of introducing a man to himself." – Shia LaBeouf
4. "If I had listened to the critics, I'd have died drunk in the gutter." – Anton Chekhov
5. "I don't like to gamble, but if there's one thing I'm will to bet on, it's myself." – Beyonce
6. "Character consists of what you do on the third and fourth tries." – James A. Michener
7. "For everything you have missed, you have gained something else, and for everything you gain, you lose something else." – Ralph Waldo Emerson
8. "Always be yourself, express yourself, have faith in yourself, do not go out and look for a successful personality and duplicate it." – Bruce Lee
9. "Find out who you are and do it on purpose." – Dolly Parton
10. "Always be a first-rate version of yourself and not a second rate version of someone else." – Judy Garland
11. "Don't trade your authenticity for approval." Anonymous
12. "When you show up authentic, you create the space for others to do the same. Walk in your truth." – Anonymous
13. "To find yourself, think for yourself." – Socrates
14. "Don't try to impress people. Always be yourself." – Bella Thorne
15. "Everything will line up perfectly when knowing and living the truth becomes more important than looking good." – Alan Cohen
16. "Only the truth of who you are, if realized, will set you free." – Eckhart Tolle
17. "If you don't have confidence, you'll always find a way not to win." – Carl Lewis
18. "Do something uniques that only you and no one else in the world can do." – Robert Barry
19. "It takes a lot of courage to show your dreams to someone else." – Erma Bombeck
20. "Don't bother just to be better than your contemporaries or predecessors. Try to be better than yourself." – William Faulkner
21. "What you should not do, I think, is worry about the opinion of anyone beyond your friends. You shouldn't worry about prestige. Prestige is the opinion of the rest of the world." – Paul Graham
22. "Some people say I have attitude – maybe I do…but I think you have to. You have to believe in yourself when no one else does – that makes you a winner right there." – Venus Williams
23. "Don't be afraid to be a fool." – Stephen Colbert
24. "Just keep moving forward and don't give a shit about what anybody thinks. Do what you have to do, for you." – Johnny Depp
25. "Be true to yourself – and keep things simple. People complicate things." – Jay Z
26. "Have no fear of perfection – you'll never reach it." – Salvador Dali
27. "Keep your eyes on the stars, but remember to keep your feet on the ground." – Theodore Roosevelt
28. "I can be a better me than anyone can." – Diana Ross
29. "Never dull your shine for somebody else." – Tyra Banks
30. "We all wear masks, and the time comes when we cannot remove them without removing some of our own skin." – Andre Berthiaume
31. "We have to dare to be ourselves, however frightening or strange that self may prove to be." – May Sarton
32. "Nothing can be more hurtful to your heart than betraying yourself." – Roy T. Bennett
33. "One of the greatest regrets in life is being what others would want you to be, rather than being yourself." – Shannon L. Alder
34. "Our entire life… consists ultimately in accepting ourselves as we are." – Jean Anouilh
35. "Be yourself, everyone else is taken." – Oscar Wilde
36. "When you truly don't care what anyone thinks of you, you have reached a dangerously awesome level of freedom." – Anonymous
37. "Be who you are, not who the world wants you to be." – Anonymous
38. "I've had enough of this life of waiting for someone's permission." – Frank Lee
39. "You were born an original. Don't die a copy." – John Mason
40. "We are here not to make something of ourselves. We are here to Be ourselves." – Michelle Cruz-Rosado
41. "Imperfection is beauty, madness is genius, and it's better to be absolutely ridiculous than absolutely boring." – Marilyn Monroe
42. "When you're different, sometimes you don't see the millions of people who accept you for what you are. All you notice is the person who doesn't." – Jodi Picoult
43. "Be yourself. People don't have to like you, and you don't have to care." – Anonymous
44. "No one is you and that is your power." – Anonymous
45. "Originality is… a by-product of sincerity." – Marianne Moore
46. "Just be yourself. Let people see the real, imperfect, flawed, quirky, weird, beautiful, magical person that you are." – Mandy Hale
47. "By being yourself, you put something wonderful in the world that was not there before." – Edwin Elliott
48. "Care about what other people think, and you will always be their prisoner." – Lao Tzu
49. "To accept ourselves as we are means to value our imperfections as much as our perfections." – Sandra Bierig
50. "Too many people overvalue what they are not and undervalue what they are." – Malcolm S. Forbes
Love Yourself Quotes
Incorporating self-love quotes into your everyday self-care routine is a fantastic way to be your authentic self.
They help you gain perspective, appreciate yourself, and honor who you truly are.
What is your favorite quote for being your authentic self?
More Self-Love Posts:
---
Is Your Self-Esteem Negatively Impacting You?
Talking to a therapist might help you break through your low self-esteem.
Did you know that there is online therapy?
Online Therapy is a complete online therapy toolbox.
Your therapy toolbox includes:
Live video, voice, or text chat session with your therapist
8 easy-to-follow sections, including 25 worksheets
Activity plan, journal, and tests
Yoga and meditation videos
What I love about Online Therapy is that there are several life-changing options and therapists available, and you don't even have to leave the comfort of your home.
This means you never need to worry before getting help.
Get 20% off your first month with my exclusive link.
---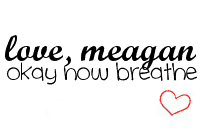 Facebook | Instagram | YouTube | Twitter | Pinterest