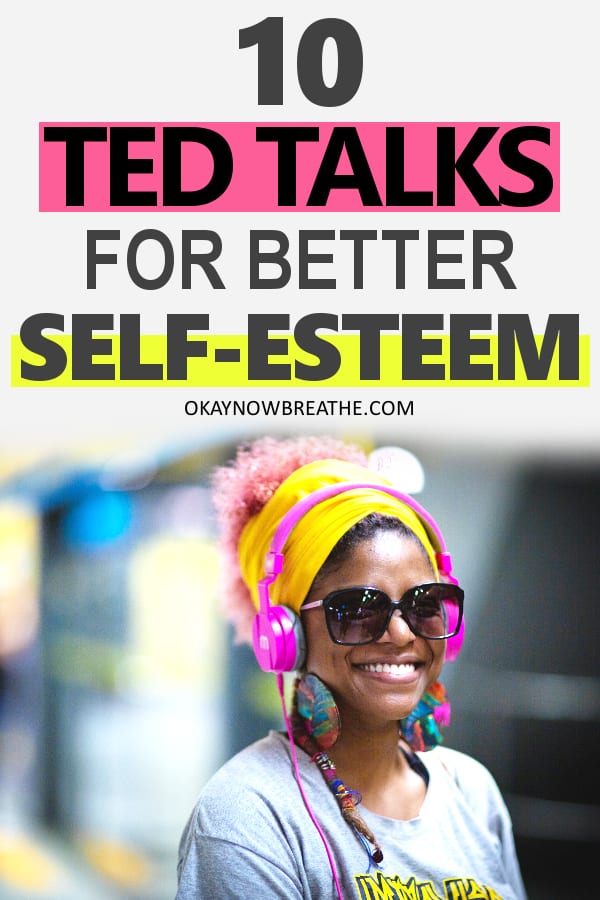 DISCLOSURE: I am not a mental health professional. If you need help finding a mental health care provider, call 1-800-662-HELP (4357) or visit Online Therapy to call, message, or video chat a certified therapist online. This post contains affiliate links. As an Amazon Associate, I earn from qualifying purchases. I may also receive compensation from Online Therapy or other sources if you purchase products or services through the links provided on this page. You can read my full disclaimer.
Some of these TED Talks for Self-Esteem and Compassion talk about triggering topics, such as self-harm and eating disorders. Please proceed with caution.
I don't know about you, but I love finding new ways to accept myself and love myself more than ever before.
Sometimes, the best way to accept who we are is by hearing someone else's life story and struggles.
TED Talks for self-esteem and compassion are the perfect opportunity to forgive ourselves and let go of any internal conflict we're holding onto.
I recommend these 10 TED Talks, because they are honest, eye-opening, and life-changing.
10 Life-Changing TED Talks for Self-Esteem and Compassion
1.

The Power of Vulnerability

| Brene Brown
Brene Brown is such a fantastic and natural speaker.
Her words hold so much power, because they're wise, inspiring, and thoughtful.
This TED Talk is all about how vulnerability is a strength and how you can use vulnerability to your advantage.
2.

Cultivating Unconditional Self-Worth

| Adia Gooden
Adia Gooden expresses how important it is to accept yourself unconditionally.
This life-changing TED Talk covers forgiveness and self-acceptance.
It's about being there for yourself, as well as connecting with supportive people who accept you.
3.

What if There's Nothing Wrong With You

| Susan Henkels
We spend our lives being a prisoner from a long list of all the things we believe are wrong with us.
Susan Henkles brings light to the concept: What if there actually is nothing wrong with us?
She shows us to forgive ourselves for everything we've wrongfully thought about us.
4.

The Skill of Self-Confidence

| Dr. Ivan Joseph
Believing that you can do something you want to do is self-confidence.
Self-confidence is a skill that you can acquire through practice and repetition.
5.

Self-Love, be Intentional

| Caitlyn Roux
Caitlyn Roux used to let her weight and her relationships define who she was.
But with implementing daily strategies and thought patterns towards self-love and personal growth, she discovered that self-love is intentional.
6.

How to Love Yourself to the Core

| Jen Oliver
We live in a world where low self-esteem and self-worth is normal.
However, through a mindful approach to self-love, we can elevate our awareness, deepen our connections with others, and create more peace and love on this planet.
7.

Rewiring How You Look at Yourself

| Jenny Schatzle
Fitness trainer Jenny Schatzle has an uplifting message of self-confidence, self-love, and self-respect in this TED Talk.
Her message of the perfect body is that it starts from the inside out.
8.

Living Without Shame: How We Can Empower Ourselves

| Whitney Thore
With a trigger warning of eating disorders, Whitney Thore shares her story of how she always carried shame about her weight with her.
After learning she had PCOS, she slowly learned to let her shame of not fitting into society's standards go.
She took back her power.
9.

Removing Negative Self Talk

| Abria Joseph
Negative self-talk kills so many dreams. People are stuck in the trap of negativity.
Removing negative self-talk is about replacing the negatives with positives.
Changing our thought patterns takes time and dedication, but if we truly want good self-esteem and self-compassion, it's ultimately up to us.
10.

The Value of YOU.

| Trista Sutter
Society often plays a huge role in how we feel about ourselves.
Trista is a stay-at-home mom, and she expresses how insecurity led her to feel worthless.
TED Talks for Self-Esteem and Self-Compassion
Having healthy self-esteem and compassion for yourself is all about practice and dedication.
We all have value and unique traits and personalities, and we all deserve to forgive ourselves.
My hope is that these TED Talks are life-changing for you.
What are your favorite TED Talks for Self-Esteem and Self-Compassion?
Related posts:
---
Did you know that there is online therapy?
Online Therapy is a complete online therapy toolbox.
Your therapy toolbox includes:
Live video, voice, or text chat session with your therapist
8 easy-to-follow sections, including 25 worksheets
Activity plan, journal, and tests
Yoga and meditation videos
What I love about Online Therapy is that there are several life-changing options and therapists available, and you don't even have to leave the comfort of your home.
This means you never need to worry before getting help.
Get 20% off your first month with my exclusive link.
---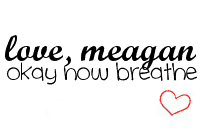 Facebook | Instagram | Twitter | Pinterest | Bloglovin' | YouTube