DISCLOSURE: I am not a mental health professional. If you need help finding a mental health care provider, call 1-800-662-HELP (4357) or visit Online Therapy to call, message, or video chat a certified therapist online. This post contains affiliate links. As an Amazon Associate, I earn from qualifying purchases. I may also receive compensation from Online Therapy or other sources if you purchase products or services through the links provided on this page. You can read my full disclaimer.
I think one of the best feelings out there is giving back to charity, especially when you know to expect nothing in return.
Everyone has the ability to help those in need. Even if you have hardly any money to give, you can still donate your time to different charities and volunteer opportunities.
Here are 8 ways to give back to charity at no extra cost to you:
8 Ways to Give Back to Charity at No Extra Cost to You
1.

GOODSEARCH
Goodsearch is a search engine that equates one search as one penny. This penny is then donated to the cause of your choice. A penny is small, but it's mighty and can quickly be added up to go a long way.
Almost every well-known non-profit is associated with Goodsearch, such as the ASPCA, Habitat for Humanity, and Susan G. Koman for the Cure. Several local causes also take advantage in being apart of this search engine.
The cause I support is my local animal shelter. With just pennies, I've helped donate almost $47 to animals in need.
You can also give back to charity by making purchases through their site, and a percentage of what you spend will go back to the non-profit you selected.
2.

FREE RICE
If you like trivia, you'll love Free Rice. Free Rice is a non-profit website where every trivia question answered correctly helps donate 10 grains of rice to the World Food Programme.
There are so many different subjects to choose from, such as humanities, math, geography, and grammar. With so many categories, it'll be hard to be bored.
Just by playing on and off through the years, I've helped donate 11,030 grains of rice to those in need.
3.
FREE KIBBLE
Whether you answer the questions right or wrong, Free Kibble will donate food for hungry dogs and cats. You can also answer an additional question to help donate kitty litter.
Just three easy questions a day, and you get to help rescue, feed, and care for homeless animals. All for free!
With the help of their sponsors, Free Kibble has provided more than 18.5 million meals and almost 4 million scoops of litter.
4.

CARE2
Just by clicking on a button on Care2, you can donate to 11 different causes. You may click once a day, every day. How simple is that!
Your free click generates donations from their sponsors, and 100% of the donations raised go to the causes.
5.

GREATER GOOD
Greater Good is very similar to Care2's Click to Donate program. There are 9 different causes you can donate just by clicking a button.
You can come back once a day, every day. In a year, just imagine how much you could help donate completely for free.
6. ANSWER4EARTH
Every correct answer you give on Answer4Earth slowly helps plant a tree. For each question you get right, you earn a leaf. Collect enough leaves, and they will turn into branches. Which eventually turn into a full tree.
Collectively, you need to answer 180 questions correctly to officially say you helped plant one tree. The questions cover a variety of subjects, and they get harder as they go on.
Every portion of every tree counts, so even if you have time for just a few questions today, every little bit helps. You can always come back and answer more tomorrow.
7.

AMAZONSMILE PROGRAM
Every time you buy through Amazon, make sure you use AmazonSmile in order to donate some back to a charity of your choice. The AmazonSmile Foundation will donate 0.5% of the purchase price from your eligible AmazonSmile purchases.
Think of it as an automatic way for you to support your favorite charitable organization every time you shop, at no extra cost to you.
As of date, AmazonSmile has donated $37,903,623.82 to charities all over the world.
8.

DONATE OLD ITEMS
Sure, you can throw away or sell old belongings. But what about the people who can't afford any? Consider donating things you no longer use to those who have less.
We all have things we don't want or need anymore. If you haven't worn something in the past 6 months, you probably never will. Updated to a new appliance or electronic? Donate the old one!
Plus, by donating your old stuff, you can get a tax break. It's a win-win!
Related posts:
Do you donate to charity? Have you ever used any of these programs?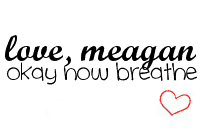 Facebook | Instagram | Twitter | Pinterest | Bloglovin' | YouTube