DISCLOSURE: I am not a mental health professional. If you need help finding a mental health care provider, call 1-800-662-HELP (4357) or visit Online Therapy to call, message, or video chat a certified therapist online. This post contains affiliate links. As an Amazon Associate, I earn from qualifying purchases. I may also receive compensation from Online Therapy or other sources if you purchase products or services through the links provided on this page. You can read my full disclaimer.
Although I've lived with mental illness my whole life, I am not a medical professional. If you need help finding a mental health care provider, call 1-800-662-HELP (4357) or visit BetterHelp to talk to a certified therapist online at an affordable price. This post contains affiliate links. You can read my full disclaimer here.
It's been an incredibly hard battle, but I recently celebrated my 9 month anniversary of being self-harm free. I never thought that I would make it this far. Most days, I'm still shocked that I have.
Self-harm can easily become an addiction before you even realize what's happening. From my experience, it's an incredibly difficult addiction to beat. If I could go back to my 14 year old self, I never would've started in the first place.
And throughout my years of battling with self-harm, here are 30 healthier alternatives I turn to when the urge is strong.

1.

TAKE A HOT BATH
Bubble baths have been a huge savior of mine when I get into a vulnerable spot.
2. HOLD AN ICE CUBE
A freezing ice cube helps deal with the sensations you want to give yourself.
3. DRAW ON YOURSELF
Use red markers and draw on yourself on the spots where you want to cut.
4. PLAY WITH MAKEUP
Try out new techniques or mess with new and exciting colors.
5. DO YOUR HAIR
Braid or straighten your hair. Maybe try a new hairstyle.
6.

WATCH A MOVIE
Some of my favorites when I feel like harming myself are horror or Disney movies. I feel like they do the best job at trying to distract myself.
7. GET OUTSIDE
Sit in the grass. Go for a walk. Get on your bike and ride until the feelings pass. Hear the birds. Watch the clouds. Let nature's breeze make you feel alive.
8. DO YOGA
Stretch and move your body as you follow along to a yoga expert.
9. PUT ON LOUD MUSIC
Listen to your favorite song on repeat loud and obnoxiously.
10.

USE A COLORING BOOK
You can color in either an adult or kid coloring book. I prefer kid ones.
11.

DO A WORDSEARCH
Find hidden words while distracting your thoughts.
12. FILL OUT A SUDOKU PUZZLE
Use your brain power to solve these math strategy problems.
13.

READ A BOOK
Harry Potter anyone? Or check out my list of other fiction books you should read when you have depression.
14.

PLAY A UKULELE
I think ukuleles are really happy instruments. Play the piano, guitar, drums. Don't have one? Bang on some pots and pans.
15.

WRITE A POEM
Write out how you're feeling. Figure out why you're feeling the way you do. What are the reasons you're feeling your self-harm urges?
16. DO A WORKOUT VIDEO
Get your body moving and relieve some built up stress.
17. WATCH YOUTUBE VIDEOS
Watch vlogs and tutorials. Learn about other people's lives on YouTube.
18. POP BUBBLE WRAP
An instant stress reliever.
20. PLAY VIDEO GAMES
So many video games benefit mental health. Don't be afraid to try them.
20. COOK A MEAL
If you don't like cooking, bake. If you don't like baking either, just eat.
21. LISTEN TO AUDIOS
Follow along with breathing exercises. Listen to a meditation audios.
22.

REORGANIZE YOUR ROOM
Declutter. Get rid of stuff you've been keeping for years.
23. TAKE A COLD SHOWER
Let the cold awaken your senses.
24. PLAY WITH PLAY-DOH
Distract your hands and make fun shapes out of Play-Doh.
25. RIP UP PAPER
Tear some paper into as many pieces as you possibly can.
26.

PUNCH A PUNCHING BAG
Let your anger and frustrations out.
27.

GET A TATTOO
Don't make an impulsive decision, but go get that tattoo you've always wanted.
28.

TAKE PICTURES
You don't have to be a photographer. Take pictures of your pets or the nature around you.
29.

DRINK SOME HOT TEA
Chamomile is my go-to tea.
30. FEEL YOUR HEARTBEAT
Touch your pulse, and prove to yourself that you are alive.
Want even more self-harm alternatives?

Related posts:
What do you do when you feel like harming yourself? Give us some of your ideas in the comments below!
---
More Recommendations:
1.

ONLINE THERAPY
Better Help is the largest online counseling platform worldwide. It makes professional counseling available anytime, anywhere, through a computer, tablet or smartphone.
2.

RESILIENT BIG EBOOK BUNDLE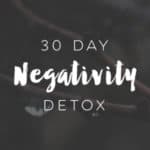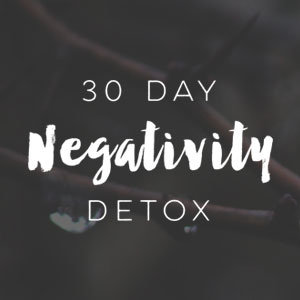 In the Resilient Big Bundle, you'll get 6 amazing personal development products, such as 30 Day Negativity Detox and Figure Out Your Life. All of these together would cost over $120 if you purchased them separately, but you'll get a big discount if you get the whole bundle.
3.

MENTAL HEALTH JOURNAL GUIDES
Rose Minded created three 52 week Mental Health Journal Guides. You can pick from anxiety, depression, and bipolar disorder. In the guides, you can find weekly gratitude, emotional intelligence, self-care prompts. Use the code meagan15 to get 15% off.
4.

SOCIAL ANXIETY TO SOCIAL SUCCESS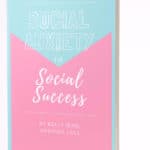 Social Anxiety to Social Success is an eBook Kel from Anxious Lass created. I've read countless ways to recover from social anxiety, and I still found new, important information in her book. The best part is it's written in a warm and relatable way.
5. BLESSING MANIFESTING DIGITAL PRODUCTS
Blessing Manifesting sells a bunch of digital products focusing on self-love and personal development. You can either buy them in a digital version or physical copy.
6.

DREAMS INTO REALITY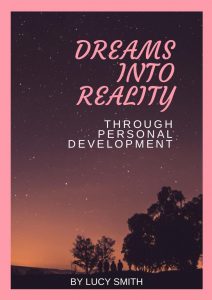 Dreams into Reality eBook covers different topics of personal development to improve your mindset and your life. It will help you overcome anxiety, limiting beliefs, fears, and become a much happier and more positive person.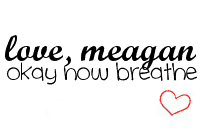 Facebook | Instagram | Twitter | Pinterest | Bloglovin' | YouTube