DISCLOSURE: I am not a mental health professional. If you need help finding a mental health care provider, call 1-800-662-HELP (4357) or visit Online Therapy to call, message, or video chat a certified therapist online. This post contains affiliate links. As an Amazon Associate, I earn from qualifying purchases. I may also receive compensation from Online Therapy or other sources if you purchase products or services through the links provided on this page. You can read my full disclaimer.
Although I've lived with mental illness my whole life, I am not a medical professional. If you need help finding a mental health care provider, call 1-800-662-HELP (4357) or visit BetterHelp to talk to a certified therapist online at an affordable price. This post contains affiliate links. You can read my full disclaimer here.
CONTENT WARNING: This post mentions self-harm and suicide.
There's still an incredible amount of stigma and misconceptions regarding all types of mental illnesses. Every mental illness is difficult, and it should never be a competition for who has is it worse.
It took me a very long time to get the point where I understood and accepted my mental illnesses. I'm still on the road to recovery, but I'm growing and learning about myself every day.
Here are my top 3 reasons why I chose to completely stop apologizing for my mental illnesses:
Why I Completely Stopped Apologizing for My Mental Illnesses
1. IT WASN'T MY CHOICE
You wouldn't apologize for having a broken leg. You wouldn't apologize for having asthma. And you certainty would not apologize for having cancer.
I didn't choose to develop anxiety at a terribly young age. Nor did I chose to wear diapers as an 8 year old because I was "acting like a baby." I didn't choose to develop debilitating panic attacks, separation anxiety, and Relationship OCD. My depression, self-harm addiction, and suicidal thoughts were also not my choice.
There's mental illnesses on both sides of my family, so it's very possible I had a genetic predisposition to my mental illnesses. They didn't choose theirs, and neither did I.
2. I CAN'T CONTROL IT
If I could control my thoughts and reactions to things, why would I choose to live a life where I'm scared to even leave my bedroom? Why would I chose a life just so I could end it?
Why would I choose dizziness, numbness, racing heartbeat, and feelings of intense constriction? Mumbled speech, irritability, short fuses, a complete need for control?
I have no motivation. No energy. Zero feelings of hope. I'm plagued by thoughts of self-harm. I only fantasize about my death.
What I can control, though, is choosing recovery. But I'm also to the point where I need therapy so bad that I need therapy just to go to therapy.
3.

TALKING HELPS OTHERS
I've spent a lot of time thinking that I was worthless. So many people have made me feel like I was the problem. I was the reason I was like this. I wasn't doing enough to help myself.
But I am doing enough. I am still here. I fight back every single day
And I'm going to continue to fight against stigma as hard as I can. I'm going to keep the conversation going, so people will know that they're not alone. That it's okay to not be okay.
I want to be the person I needed when I was younger. I will not apologize for trying to help as many people as I can possibly muster.
Related posts:
60 Facts All About Me and My Mental Health
What is the True Meaning of Life?
Do you have any mental illnesses? Let's have an open discussion in the comments below!
---
Resources

:
Online Resources:
Phone Resources:
Online Therapy:
Better Help

: Affordable online counseling

MyTherapist

: Therapy through video chat, phone calls, or online messaging

Pride Counseling

: Specifically geared from members of LGBTQ+

Faithful Counseling

: Specifically geared for Christians
---
More Recommendations:
1.

ONLINE THERAPY
Better Help is the largest online counseling platform worldwide. It makes professional counseling available anytime, anywhere, through a computer, tablet or smartphone.
2.

RESILIENT BIG EBOOK BUNDLE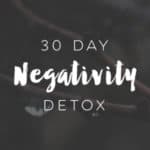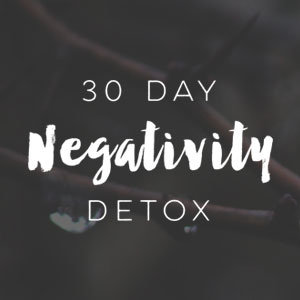 In the Resilient Big Bundle, you'll get 6 amazing personal development products, such as 30 Day Negativity Detox and Figure Out Your Life. All of these together would cost over $120 if you purchased them separately, but you'll get a big discount if you get the whole bundle.
3.

MENTAL HEALTH JOURNAL GUIDES
Rose Minded created three 52 week Mental Health Journal Guides. You can pick from anxiety, depression, and bipolar disorder. In the guides, you can find weekly gratitude, emotional intelligence, self-care prompts. Use the code meagan15 to get 15% off.
4.

SOCIAL ANXIETY TO SOCIAL SUCCESS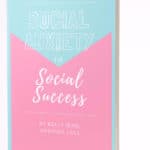 Social Anxiety to Social Success is an eBook Kel from Anxious Lass created. I've read countless ways to recover from social anxiety, and I still found new, important information in her book. The best part is it's written in a warm and relatable way.
5. BLESSING MANIFESTING DIGITAL PRODUCTS
Blessing Manifesting sells a bunch of digital products focusing on self-love and personal development. You can either buy them in a digital version or physical copy.
6.

DREAMS INTO REALITY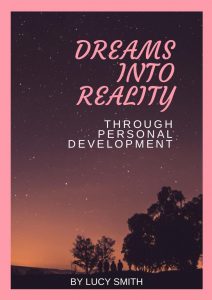 Dreams into Reality eBook covers different topics of personal development to improve your mindset and your life. It will help you overcome anxiety, limiting beliefs, fears, and become a much happier and more positive person.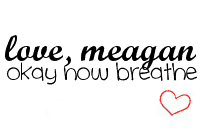 Facebook | Instagram | Twitter | Pinterest | Bloglovin' | YouTube