DISCLOSURE: I am not a mental health professional. If you need help finding a mental health care provider, call 1-800-662-HELP (4357) or visit BetterHelp to call, message, or video chat a certified therapist online for an affordable monthly price. This post contains affiliate links. As an Amazon Associate, I earn from qualifying purchases. I may receive compensation from Better Help or other sources if you purchase products or services through the links provided on this page. You can read my full disclaimer.
Although I've lived with mental illness my whole life, I am not a medical professional. If you need help finding a mental health care provider, call 1-800-662-HELP (4357) or visit BetterHelp to talk to a certified therapist online at an affordable price. This post contains affiliate links. You can read my full disclaimer.
CONTENT WARNING: This post mentions self-harm and suicidal thoughts.
For some reason, there is still a huge misconception that video games are bad for you. They make you violent. You're irresponsible and lazy if you play them. For me, that is the complete opposite.
Playing video games makes me forget my problems associated with my mental health. They calm my anxiety. They distract me from my depression. You can read more about how they help me here.
I got my first computer when I was 7 or 8. Ever since then, I've played The Sims. And even though I've played many games in my life, I'll always consider Sims to be one of my favorite games of all time.
I own The Sims: Complete Collection, every Sims 2 expansion pack and 4 stuff packs, and the first Sims 3 game. I also have all The Sims games for PlayStation 2.
I'm looking to eventually get all the stuff packs from Sims 2 to complete the collection, as well as The Sims 3 and Sims 4 games and the other spin-offs in the future. Even though the first two series will always be my favorites!
As I've recently picked back up playing Sims, I found these 4 ways The Sims helps my mental health.
1. ESCAPE REALITY
A huge part of my struggle with depression is wishing I could escape from my life. The Sims helps me do that. The game also helps me escape from my anxiety-filled head. Sims has even allowed me to distract myself from thoughts of self-harm.
You can be whoever the heck you wanna be with Sims. You can even be a witch, a zombie, a vampire. The fact of the matter is: you can completely control every thing that happens in the game.
Plus, I'm a big fan of downloading Custom Content to further increase the creativity of gameplay. I've downloaded
Some of my favorite sites to download from are Mod the Sims and The Sims Resource.
2.

REMEMBER GOOD MEMORIES
Whenever I'm feeling my lowest, I whip out my old school Sims games.
Playing video games create lasting, fond memories. You tend to remember the exact emotions you had when you initially played the game.
I was a much happier person when I was a kid. My anxiety wasn't as severe, and I never dreamed of suicide.
And I'm the type of person who hates throwing out anything with a good memory attached to it. This means that unless I absolutely despise it, I will never throw out or give away a video game. Even when I'm 75, I know I will always go back to them.
Plus, The Sims still brings me so much joy today. I could never part with it.
3.

FIGHTS LONELINESS
I'm a legacy type player, meaning I love to fill my game with a bunch of different generations. Nearly every sim has a connection with another sim, whether by blood, relationship, or friendship.
It might sound weird, but I feel like all sims are unique. Each sim has their own personality traits, skills, memories, and aspirations.
Putting so much time and energy into these sims makes you almost feel a part of their world, even if only for a little while.
Plus, you could very easily play Sims with a friend or sibling. Some of my favorite memories are playing with my sister and friend.
4. DISTRACTS FROM BAD THOUGHTS
Anytime I feel my thoughts turning negative, I turn to Sims. Just seeing the start-up screen puts me in a better place.
If you've never played Sims, you might not know who funny it actually is playing it. The sounds the sims make. Their dance moves. All their facial expressions when they don't want to do something. I always laugh out loud when I play any of the games.
When you're laughing and having a good time, it's kind of hard to feel in a bad place.
Some of my other favorite games:
Do you play video games to help your mental health? What are your favorite ones to play?
Related posts:
---
More Recommendations:
1.

ONLINE THERAPY
Better Help is the largest online counseling platform worldwide. It makes professional counseling available anytime, anywhere, through a computer, tablet or smartphone.
2.

RESILIENT BIG EBOOK BUNDLE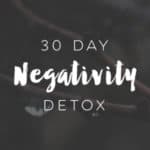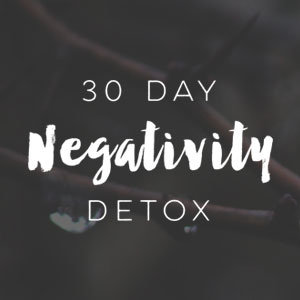 In the Resilient Big Bundle, you'll get 6 amazing personal development products, such as 30 Day Negativity Detox and Figure Out Your Life. All of these together would cost over $120 if you purchased them separately, but you'll get a big discount if you get the whole bundle.
3.

MENTAL HEALTH JOURNAL GUIDES
Rose Minded created three 52 week Mental Health Journal Guides. You can pick from anxiety, depression, and bipolar disorder. In the guides, you can find weekly gratitude, emotional intelligence, self-care prompts. Use the code meagan15 to get 15% off.
4.

SOCIAL ANXIETY TO SOCIAL SUCCESS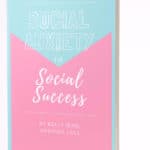 Social Anxiety to Social Success is an eBook Kel from Anxious Lass created. I've read countless ways to recover from social anxiety, and I still found new, important information in her book. The best part is it's written in a warm and relatable way.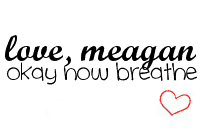 Facebook | Instagram | Twitter | Pinterest | Google+ | Bloglovin' | YouTube