DISCLOSURE: I am not a mental health professional. If you need help finding a mental health care provider, call 1-800-662-HELP (4357) or visit Online Therapy to call, message, or video chat a certified therapist online. This post contains affiliate links. As an Amazon Associate, I earn from qualifying purchases. I may also receive compensation from Online Therapy or other sources if you purchase products or services through the links provided on this page. You can read my full disclaimer.
Although I've lived with mental illness my whole life, I am not a medical professional. If you need help finding a mental health care provider, call 1-800-662-HELP (4357) or visit BetterHelp to talk to a certified therapist online at an affordable price. This post contains affiliate links. You can read my full disclaimer.
The more intense your depression is, the more self-hate you feel. We have to turn the self-hatred around. You are meant to be here. You are meant to live your life to the absolute fullest.
Most days I hate my life. Most days I can't stand who I am. But I don't always hate myself. I relate this back to the self-love I captured around the time I came out of my first round of severe depression.
I might have off moments, off days, or off months, but I know I'm beautiful. And there's absolutely nothing wrong with me knowing that I'm a beautiful person. Because self-love is so damn important.
Here are the 4 ways I practice self-love through depression:
4 Crucial Ways to Practice Self-Love Through Depression
1. WRITE IT OUT
I think pretty much the first advice you'll ever hear about anything is to write out what's in your head. Get all your feelings, thoughts, and energies out of your system.
Try not to focus so much about the negative thoughts you have about yourself. Instead, focus on the sources as to why you don't like yourself.
Does media's unreachable expectations alter your perception of real life? Did you have emotionally abusive parents, or were you bullied all the time?
Please don't pick out examples of what you don't like about yourself. That's such negative, wasted energy. Remember, there are always reasons why we think a certain way.
Need help figuring out journal prompts? Try these Mental Health Journal Guides. You can pick from depression, anxiety, and bipolar disorder. Use the code meagan15 to get 15% off!
2. LOOK IN THE MIRROR
Flaws are 100% subjective. What you hate about yourself, somebody else loves. I promise you that.
Go to the bathroom and stand in front of the mirror. I know it might seem weird at first, but it'll get better and less awkward with time.
Let all your preconceived notions of beauty disappear. What do you like about yourself? Do you like the way your eyes sparkle? Does your smile light up a room? What makes you unique?
Please don't compare your body to anyone else's. Your face, your body, your mind are beautiful.
Related post:
3. SAY IT OUT LOUD
Your own mind can be the absolute devil. It'll make you believe the worst possible thoughts about yourself. Don't succumb to the devil's misery.
Saying what you like about yourself in your head is one thing. But sometimes the best thing you can do is let your brain hear it from the outside.
Repeat:

I am smart. I am beautiful. I am important. I am fucking amazing just the way I am.
Say it out loud to yourself until your throat gets tired of speaking. Say it for everyone to hear. Say it until your mind repeats it back to you.
4. PRACTICE IT
I don't think in the history of anything has self-love ever come naturally to anybody. It takes effort, and it takes self-guidance. It takes patience and determination.
I know when you have depression, being consistent about anything is a struggle. Your thoughts are your worst enemy. But you have the ability to change your thoughts.
Practice self-love a little bit each and every day. When your first instinct is to criticize yourself, tell yourself otherwise. Laugh off your mistakes. Embrace your quirks.
Remember, it's okay to know you are amazing. You are so worth it.
Related posts:
What ways do you practice self-love? Comment down below!
---
More recommendations
1.

ONLINE THERAPY
Better Help is the largest online counseling platform worldwide. It makes professional counseling available anytime, anywhere, through a computer, tablet or smartphone.
2.

RESILIENT BIG EBOOK BUNDLE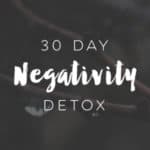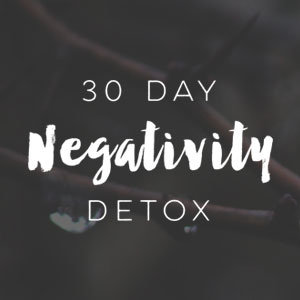 In the Resilient Big Bundle, you'll get 6 amazing personal development products, such as 30 Day Negativity Detox and Figure Out Your Life. All of these together would cost over $120 if you purchased them separately, but you'll get a big discount if you get the whole bundle.
3.

MENTAL HEALTH JOURNAL GUIDES
Rose Minded created three 52 week Mental Health Journal Guides. You can pick from anxiety, depression, and bipolar disorder. In the guides, you can find weekly gratitude, emotional intelligence, self-care prompts. Use the code meagan15 to get 15% off.
4.

SOCIAL ANXIETY TO SOCIAL SUCCESS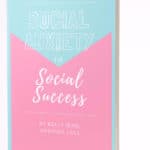 Social Anxiety to Social Success is an eBook Kel from Anxious Lass created. I've read countless ways to recover from social anxiety, and I still found new, important information in her book. The best part is it's written in a warm and relatable way.
5. BLESSING MANIFESTING DIGITAL PRODUCTS
Blessing Manifesting sells a bunch of digital products focusing on self-love and personal development, like the Self-Love Workbook Planner and Anxiety Workbook. You can either buy them in a digital version or physical copy.
6.

DREAMS INTO REALITY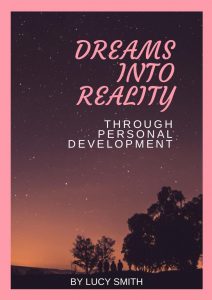 Dreams into Reality eBook covers different topics of personal development to improve your mindset and your life. It will help you overcome anxiety, limiting beliefs, fears, and become a much happier and more positive person.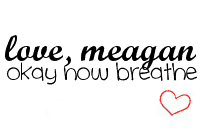 Facebook | Instagram | Twitter | Pinterest | Google+ | Bloglovin' | YouTube