DISCLOSURE: I am not a mental health professional. If you need help finding a mental health care provider, call 1-800-662-HELP (4357) or visit Online Therapy to call, message, or video chat a certified therapist online. This post contains affiliate links. As an Amazon Associate, I earn from qualifying purchases. I may also receive compensation from Online Therapy or other sources if you purchase products or services through the links provided on this page. You can read my full disclaimer.
Although I've lived with mental illness my whole life, I am not a medical professional. If you need help finding a mental health care provider, call 1-800-662-HELP (4357) or visit BetterHelp to talk to a certified therapist online at an affordable price. This post contains affiliate links. You can read my full disclaimer here.
Panic attacks can knock the wind out of you. They are such physically and mentally draining experiences that are so difficult to explain to someone who's never experienced them.
I've had way too many panic attacks in my life to count, especially in the past two years. I find so much advice on the internet on how to prevent a panic attack or how to deal with one as it's happening. But I hardly ever see anything about how to recover in the moments after you have one.
So I thought I'd sit down and talk about what I do after I experience these horrible acts of anxiety. Maybe some of these will help you cope:
4 Ways to Safely Recover from a Panic Attack
1. TAKE THE TIME YOU NEED
Panic attacks will truly mess with you, both mentally and physically. They can leave you so incredibly drained that you may feel disoriented.
After I have one, I usually need to spend some time alone by myself to recuperate. I like to cuddle in my bed, close my eyes, and focus on returning my body to its natural rhythm. I usually like to remain in complete silence (if I can) in the first moments after.
I then try to understand what just happened. I don't want my mind to focus too much on the details, but I want to recognize that what just happened was a panic attack. I also want my body to begin to understand that I am okay. I am still alive and breathing.
2. LISTEN TO MUSIC
Music is an amazing way to express emotions. It's also a great way to calm us down when we're struggling the most. I find instrumental music to be the most calming, but find out what works for you.
If you need help with finding calming music, my Ultimate Anxiety Playlist post can be found here. I also made a list for the best Pandora radio stations I've found for relieving anxiety that you can check out here.
Like I said, find out what works for you. If metal music helps you out, then blare it until you start to feel better.
3. PLAY A VIDEO GAME
Video games are the perfect way to distract yourself from your thoughts. Playing one forces you into mindfulness, as well as concentration and hand-eye coordination.
If you're just starting out playing video games, I highly, highly recommend trying out Flower. It's the perfect game for after a panic attack. The game is filled with calming music and beautiful landscapes. I truly feel at peace whenever I play it.
Still, there are so many different types of video games. The possibilities of finding a game you connect with are endless. For a list of some of my favorite games, look here.
Related post:
4. PUT ON A MOVIE
If video games aren't your thang, then try putting on a movie. I have yet to find someone who didn't like at least one movie.
Movies are another case of finding what works for you during your recovery. I usually pick the most happy movies to help calm me down. I find that Disney and other feel-good movies to help me out the most.
The best thing about putting on a movie to help you recover from a panic attack is that they all last for at least an hour. This gives you enough time to relax your mind and body, while helping distract you from your thoughts.
What methods do you use to recover from a panic attack?
---
More Recommendations:
1.

ONLINE THERAPY
Better Help is the largest online counseling platform worldwide. It makes professional counseling available anytime, anywhere, through a computer, tablet or smartphone.
2.

RESILIENT BIG EBOOK BUNDLE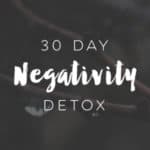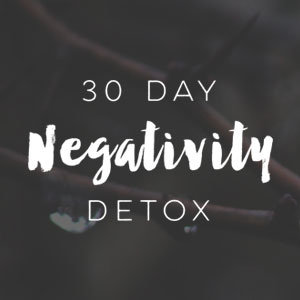 In the Resilient Big Bundle, you'll get 6 amazing personal development products, such as 30 Day Negativity Detox and Figure Out Your Life. All of these together would cost over $120 if you purchased them separately, but you'll get a big discount if you get the whole bundle.
3.

MENTAL HEALTH JOURNAL GUIDES
Rose Minded created three 52 week Mental Health Journal Guides. You can pick from anxiety, depression, and bipolar disorder. In the guides, you can find weekly gratitude, emotional intelligence, self-care prompts. Use the code meagan15 to get 15% off.
4.

SOCIAL ANXIETY TO SOCIAL SUCCESS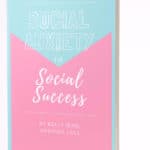 Social Anxiety to Social Success is an eBook Kel from Anxious Lass created. I've read countless ways to recover from social anxiety, and I still found new, important information in her book. The best part is it's written in a warm and relatable way.
5. BLESSING MANIFESTING DIGITAL PRODUCTS
Blessing Manifesting sells a bunch of digital products focusing on self-love and personal development, like the Self-Love Workbook Planner and Anxiety Workbook. You can either buy them in a digital version or physical copy.
6.

DREAMS INTO REALITY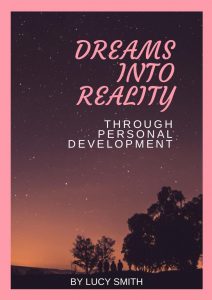 Dreams into Reality eBook covers different topics of personal development to improve your mindset and your life. It will help you overcome anxiety, limiting beliefs, fears, and become a much happier and more positive person.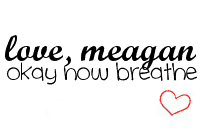 Facebook | Instagram | Twitter | Pinterest | Google+ | Bloglovin' | YouTube