DISCLOSURE: I am not a mental health professional. If you need help finding a mental health care provider, call 1-800-662-HELP (4357) or visit Online Therapy to call, message, or video chat a certified therapist online. This post contains affiliate links. As an Amazon Associate, I earn from qualifying purchases. I may also receive compensation from Online Therapy or other sources if you purchase products or services through the links provided on this page. You can read my full disclaimer.
For some reason, there is still a huge misconception that video games are bad for you and your mental health.
They make you violent. You're irresponsible and lazy if you play them.
For me, that is the complete opposite.
When you're struggling with your mental health, it might be helpful to talk to an online therapist. I always recommend Online Therapy, because it's a complete online counseling toolkit, and you can get incredible therapy for an affordable monthly cost.
Playing PlayStation games makes me forget my problems associated with my mental health.
They calm my anxiety. They distract me from my depression.
You can read more about how they help me.
I've played many games in my life, but here are my top 6 games that help my mental health the most:
6 PlayStation Games for Your Mental Health
1. FLOWER
Focuses on:
Peace
Calming
Mindfulness
My boyfriend introduced me to Flower when I was going through a lot of negative changes in my life.
The first time I beat it, I cried. It was such an emotional journey for me.
In the game. you get to take control of the wind as you explore and navigate beautiful, captivating environments.
You get to explore them at your own pace, and you'll find peace and harmony along the way.
The gameplay is truly unique, because you play the game by physically moving the controller.
It makes you feel more a part of the game's world and makes for a more mindful experience.
2. KINGDOM HEARTS
Focuses on:
Fighting darkness
Loyalty
Good vs. evil
Disney mixed with PlayStation games? Hell to the yes.
Kingdom Hearts is an RPG (roleplaying) series that follows a boy named Sora as he teams up with Disney's Donald Duck and Goofy to fight many notorious Disney villains.
Within the games, you'll figure out the true meaning of friendship, as well as the true meaning of darkness.
What I love so much about this game is the concept of darkness.
My favorite quote of all time actually comes from the first game:
Deep down, there is a light that never goes out.
I like to think of the darkness being my depression.
The light is my heart that keeps me beating.
3. UNCHARTED
Focuses on:
Uncharted is another series that owns my heart.
Rich history? Hidden treasures? Count me in.
The series follows Nathan Drake as he uncovers some of the most notorious lost cities in search of the greatest treasures.
He has to unearth many difficult puzzles and gun off several enemies along the way.
Plus, there's some romance, which always keeps me going.
And can we just talk about him some more for a minute?
Nathan Drake is the absolute funniest video game character out there.
Throughout the series, he will keep you laughing. Usually because of the infamous crap.
4.

BROTHERS: A TALE OF TWO SONS
Focuses on:
Adventure
Hand-eye coordination
Strong family values
Brothers is a true gem.
The story follows two brothers who set out on a journey to try to save their father by bringing back the "Water of Life."
They face puzzles and explore lands they've never seen before.
The game is filled with breathtaking scenery and a sense of honesty that is hard to come by in many games.
These brothers must rely on each other to survive. Where one is weak, the other must be strong. When one is scared, the other must be brave.
It's good to note that the actual gameplay is very unique.
It's like you get to play co-op using only one controller.
One half of the controller controls one brother, and the other half controls the other.
It definitely takes some trial and error, but it's so worth it.
5.

NEED FOR SPEED
Focuses on:
Determination
Concentration
Hand-eye coordination
I've been playing Need for Speed since its debut on PC.
There are many NFS titles in the franchise, and they're my favorite type of racing game out there.
There's not too much storyline to these games, but they definitely get your adrenaline pumping.
If you like an open world concept mixed with decked-out cars, you'll truly appreciate NFS for what it is.
Plus, these games always have the best soundtracks ever, which is never a bad thing.
6.

UNTIL DAWN
Focuses on:
Concentration
Mystery
Quick judgement
Until Dawn is a horror game that follows 8 friends on a remote mountain retreat. But they aren't alone.
They must fight together, or alone, if they want to make it to the morning alive.
This game is truly unique, because you have complete control over who lives and who dies.
Every choice you make has a consequence.
If you're not fast or steady enough, someone is going to die.
Good thing, it's just a game.
Video Games for Depression and Anxiety
Video games have helped me a lot during bad mental health days with depression and anxiety.
They're a great distraction and stress reliever, and they can even bring people closer together.
Let me know if you've played any of these games!
What are your favorite video games? How do they help your mental health?
Related posts:
7 Ways to Make Some Extra Spending Money by Playing Games
---
Did you know that there is online therapy?
Online Therapy is a complete online therapy toolbox.
Your therapy toolbox includes:
Live video, voice, or text chat session with your therapist
8 easy-to-follow sections, including 25 worksheets
Activity plan, journal, and tests
Yoga and meditation videos
What I love about Online Therapy is that there are several life-changing options and therapists available, and you don't even have to leave the comfort of your home.
This means you never need to worry before getting help.
Get 20% off your first month with my exclusive link.
---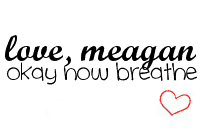 Facebook | Instagram | YouTube | Twitter | Pinterest