DISCLOSURE: I am not a mental health professional. If you need help finding a mental health care provider, call 1-800-662-HELP (4357) or visit Online Therapy to call, message, or video chat a certified therapist online. This post contains affiliate links. As an Amazon Associate, I earn from qualifying purchases. I may also receive compensation from Online Therapy or other sources if you purchase products or services through the links provided on this page. You can read my full disclaimer.
Winter Tarot Decks
I'm an avid collector of tarot decks for the seasons, so I knew I needed to delegate a post specifically for the best winter tarot decks.
When I pull out certain decks for specific times of the year, this makes my cards more special.
Plus, I find I'm able to read the tarot cards better and get more thorough insight from my readings.
What I Look for in Winter Decks:
❄️ Wintery scenes with bare trees and snow
❄️ Dark elements – especially light and dark
❄️ Lots of white light
So, keep reading for my favorite tarot decks to use for the winter months.
1.

MURDER OF CROWS TAROT
Murder of Crows is a black and white tarot deck filled with striking and intense imagery.
I feel a deep connection to crows and ravens, and I always see them outside my home.
If you want to add a gritty and unique deck to your winter collection, get this deck.
2.

GHOSTS & SPIRITS TAROT
For a winter deck filled with supernatural lore and legends, purchase Ghosts and Spirits Tarot.
The images are gritty and sorrowful, yet enticing and memorable.
Ghosts and Spirits Tarot is a wonderful deck for contemplation of the afterlife.

3.

THE NIGHTMARE BEFORE CHRISTMAS
Based on the iconic film, The Nightmare Before Christmas is filled with all your favorite characters.
The deck is playful, direct, and a breeze to read.
Any fan of the movie needs The Nightmare Before Christmas Tarot Deck!
More Halloween Tarot and Oracle Decks:
4. THE WILDWOOD TAROT
The Wildwood Tarot is a true winter's dream.
Filled with winter imagery, this deck makes you want to cuddle next to a burning fireplace.
If you only get one winter tarot deck, make it The Wildwood Tarot.
BUY ON AMAZON
5. HUSH TAROT
For deliciously beautiful images, check out Hush Tarot.
There's a mix of powerful animals, breathtaking landscapes, and compelling people.
Hush Tarot is a deck not to be missed.
BUY ON AMAZON
6.

ROYO DARK TAROT DECK
Royo Dark Tarot is indescribably dark, sensual, and intoxicating.
Filled with nightscapes, you'll be ready to face your deepest fears.
Step into your power with the help of Royo Dark Tarot.
7.

TAROT Z DECK
Enter a zombie apocalypse with Tarot Z.
This deck is breathtakingly illustrated and feels just like a movie in tarot form.
Are you ready to enter another world?
8.

FAIRY TAROT CARDS
With Fairy Tarot Cards, you'll see all four seasons represent the tarot suits.
Winter themes are evident, and you'll be excited to add Fairy Tarot Cards to your collection.
9.

SHADOWSCAPE TAROT
For a gentle, light, and airy deck, opt for Shadowscape Tarot.
There's a bunch of white light in this deck that reminds me of snow on the ground.
10.

THE TAROT OF VAMPYRES
The Tarot of Vampyres is another winter deck to lust over.
The imagery is spine-chilling, yet drool-worthy.
This seductive deck will help you embrace the darkness within.
11.

THE GOTHIC TAROT
For a dark interpretation of traditional tarot, buy The Gothic Tarot.
With a unique gothic flair, you'll discover gargoyles, ghosts, vampires, and dark angels.
The Gothic Tarot is the perfect addition to your ever-growing collection!
12.

XIII TAROT
Another darkly beautiful deck is XIII Tarot.
Filled with gothic imagery, you'll feel gravitated towards this deck.
XIII Tarot is mesmerizing, exhilarating, and breathtaking.
13.

DARK WOOD TAROT
Dare to enter the woods and discover your shadow self with Dark Wood Tarot?
You'll take on the role of a witch entering the dark wood and discover legends, fears, animals, and the natural world.
For a beautiful and captivating deck, Dark Wood Tarot is a must for anyone looking to add depth and spookiness to their tarot collection.
14.

TAROT MALEFIC TIME
With contrasts of light and dark, Tarot Malefic Time is sure to capture your attention.
You'll see elements of creative power and unexpected challenges.
Are you ready for your spiritual quest with Tarot Malefic Time?
15.

TAROT DE LA NUIT
Tarot de la Nuit beautifully captures the essence of moonlight and feminine energy.
You'll unearth magic and wonder.
One of the most alluring decks out there, Tarot de la Nuit can make your winter a bit warmer.
16.

THE VICTORIAN FAIRY TAROT

The Victorian Fairy Tarot covers all the seasons delicately in this deck.
I'm especially drawn to the winter images.
Combining elements of the Victorian era with faires makes this deck a must for any collection.
❄️ Winter Tarot Cards ❄️
If you're just starting to get into tarot, Gaia is a fantastic tool to learn more about tarot and all things spiritual. (Click here to start your free trial!)
Do you like having different tarot decks for different times of the year?
I love pulling out certain decks for specific times of the year.
For a recap, here are the best decks to use during the winter season:
More tarot and oracle osts:
---
Therapy can be a crucial part in managing the winter blues.
Did you know that Online Therapy is a complete online therapy toolbox?
Your therapy toolbox includes:
Live video, voice, or text chat session with your therapist
8 easy-to-follow sections, including 25 worksheets
Activity plan, journal, and tests
Yoga and meditation videos
What I love about Online Therapy is that there are several life-changing options and therapists available, and you don't even have to leave the comfort of your home.
This means you never need to worry before getting help.
Get 20% off your first month with my exclusive link.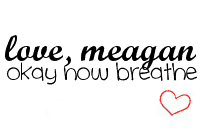 Facebook | Instagram | YouTube | Twitter | Pinterest
16 Tarot Decks for Winter