DISCLOSURE: I am not a mental health professional. If you need help finding a mental health care provider, call 1-800-662-HELP (4357) or visit Online Therapy to call, message, or video chat a certified therapist online. This post contains affiliate links. As an Amazon Associate, I earn from qualifying purchases. I may also receive compensation from Online Therapy or other sources if you purchase products or services through the links provided on this page. You can read my full disclaimer.
Although I've lived with mental illness my whole life, I am not a medical professional. If you need help finding a mental health care provider, call 1-800-662-HELP (4357) or visit BetterHelp to talk to a certified therapist online at an affordable price. This post contains affiliate links. You can read my full disclaimer.
I am super incredibly hyper-aware of everything when I have anxiety. The smallest noise sounds like an explosive going off within my eardrums. This leads to anger, a sense of no control, and, eventually, panic attacks. Which is never a good thing.
I'm always trying to find new ways to help my anxiety. Usually, music is the first thing I turn to. When my anxiety is acting up, I'll blast my Pandora stations, or better yet, I'll put earbuds in to completely drown out what's going on around me.
Even though different things help calm different people down, it always seems like listening to music is near the top of everyone's list.
Here are my favorite Pandora radio stations that help calm my anxiety.
Pandora Stations for Calming Anxiety
1. EXPLOSIONS IN THE SKY

Explosions in the Sky is one of my favorite bands. Honestly, if you haven't heard them before, you are severely missing out.
They're an instrumental band, and even though they don't use any lyrics in their music, they still tell such meaningful stories within their songs.
Be prepared for soothing guitars, light drums, and a lot of emotion. They use a lot of rock influences in their music, and there's not one song that I don't like.
2. ANESTHESIA

Anesthesia is another rock instrumental band, but they use more electronic influences in their music.
They display such honest beauty and tragedy in their music that's very hard to come by these days. Nothing seems superficial or forced. Their music speaks when we can't find the words.
If their music didn't calm you down in the slightest, I would be surprised.
3. ASIAN DREAM
This station is an electronic, instrumental station that uses influences of hip hop and sounds of Japanese culture.
My boyfriend introduced me to this station about three years ago, and I will always remember us using it as background music during our very late night conversations. Whenever I put the station on, it instantly takes me back.
Listen to it and see how far the journey takes you.
4. DISNEY

I love Disney, because it hold such a special place in my heart.
This Pandora station plays all things Disney. You get the classic music from the movies, as well as the renditions played on Broadway and other various cover versions of the songs.
As soon as I put this station on, I feel like a kid again. It makes me feel like anything can be accomplished. It certainly takes me out of my anxiety-induced head.
Related post:
5. NATURE

Being in nature always calms my anxiety almost instantly.
If you put on this station, you'll hear sounds of waterfalls, the ocean, the wind, and birds chirping. The music is accompanied by instruments, like strings, piano, and woodwind instruments. So, essentially, this Pandora station sounds like nature on steroids.
This station is perfect for practicing yoga or meditating to, which is another way to calm your anxiety.
6. DAVID LANZ

David Lanz is a Grammy-nominated composer of piano music. His music focuses on calming melodies and raw emotion.
I genuinely wish more people would listen to this type of music, because it is music in it's most pure state. Nothing is over the top. Just so simple. The instruments do all the talking.
7. JOHN WILLIAMS

John Williams is one of the most famous composers of all time. He composed the scores for the Harry Potter movies, Jaws, Jurassic Park, and countless more.
The songs in these movies are so freaking amazing, and the rest of this station is no different. The whole Pandora station is filled with so much amazing music that also fills our movie screens.
I highly recommend listening to the soundtracks of your favorite movies when you're having high anxiety. I almost guarantee it'll help you.
What Pandora stations do you listen to to help calm your anxiety?
Related posts:
---
More Recommendations:
1.

ONLINE THERAPY
Better Help is the largest online counseling platform worldwide. It makes professional counseling available anytime, anywhere, through a computer, tablet or smartphone.
2. THE MINDFULNESS WORKBOOK FOR OCD
When I was first diagnosed with OCD, The Mindfulness Workbook for OCD was the book I turned to. It covers several different types of OCD ranging from checking to relationship OCD (which is what I have). Its approach is cognitive behavioral therapy based, but it's written in a very compassionate and warm way that makes you feel more at ease.
3.

RESILIENT BIG EBOOK BUNDLE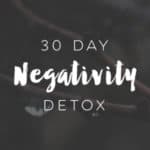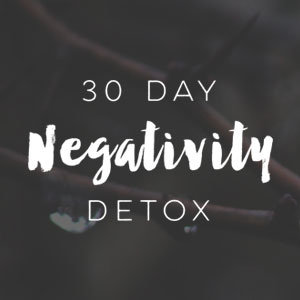 In the Resilient Big Bundle, you'll get 6 amazing personal development products, such as 30 Day Negativity Detox and Figure Out Your Life. All of these together would cost over $120 if you purchased them separately, but you'll get a big discount if you get the whole bundle.
4.

MENTAL HEALTH JOURNAL GUIDES
Rose Minded created three 52 week Mental Health Journal Guides. You can pick from anxiety, depression, and bipolar disorder. In the guides, you can find weekly gratitude, emotional intelligence, self-care prompts. Use the code meagan15 to get 15% off.
5.

SOCIAL ANXIETY TO SOCIAL SUCCESS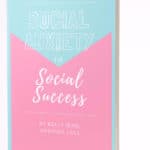 Social Anxiety to Social Success is an eBook Kel from Anxious Lass created. I've read countless ways to recover from social anxiety, and I still found new, important information in her book. The best part is it's written in a warm and relatable way.
6. BLESSING MANIFESTING DIGITAL PRODUCTS
Blessing Manifesting sells a bunch of digital products focusing on self-love and personal development, like the Self-Love Workbook Planner and Anxiety Workbook. You can either buy them in a digital version or physical copy.
7.

DREAMS INTO REALITY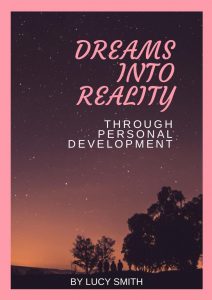 Dreams into Reality eBook covers different topics of personal development to improve your mindset and your life. It will help you overcome anxiety, limiting beliefs, fears, and become a much happier and more positive person.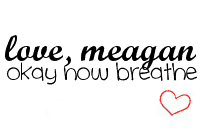 Facebook | Instagram | Twitter | Pinterest | Bloglovin' | YouTube