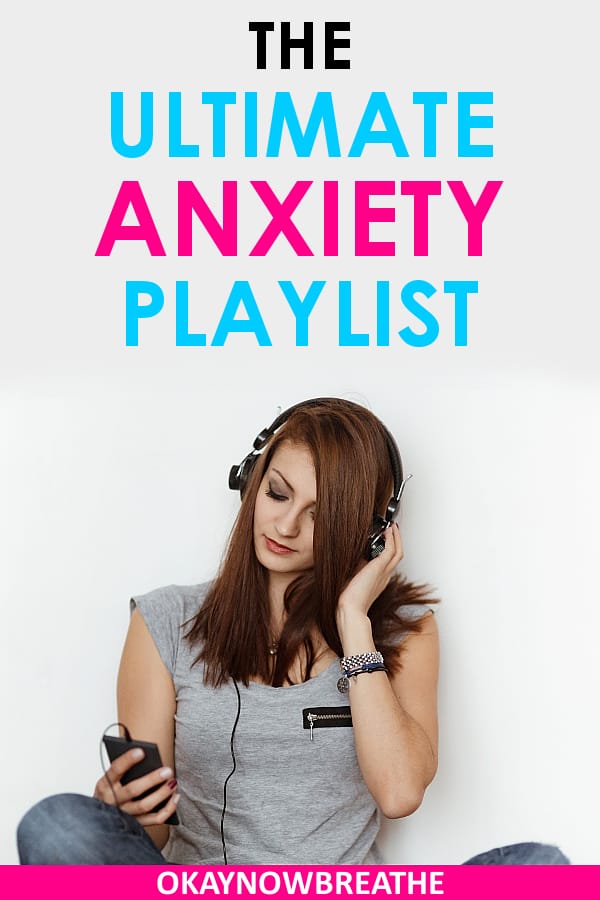 DISCLOSURE: I am not a mental health professional. If you need help finding a mental health care provider, call 1-800-662-HELP (4357) or visit Online Therapy to call, message, or video chat a certified therapist online. This post contains affiliate links. As an Amazon Associate, I earn from qualifying purchases. I may also receive compensation from Online Therapy or other sources if you purchase products or services through the links provided on this page. You can read my full disclaimer.
Having an anxiety playlist has saved my butt sooooo many times.
Because ya know those days? Those days when anxiety is being a huge bitch, and you got can't catch your freaking breath?
Those days are just so damn unbearable, and not much is doable when you're stricken by fear.
You can't think clearly, and your whole brain turns to mush. Sometimes it gets really hard to not buckle over.
When you're struggling with anxiety, it might be helpful to talk to an online therapist. I always recommend Online Therapy, because it's a complete online counseling toolkit, and you can get incredible therapy for an affordable monthly cost.
For these times, we need music.
Music speaks when we can't. It expresses what we can't express.
Listening to music requires very little effort.
The best part is music never fails.
Throughout my many years of living with anxiety, I've constructed a playlist of songs that continue to be my savior.
They distract me from my head. They distract me from my body.
Most importantly, they always calm me down.
Here is my ultimate anti-anxiety playlist:
The Ultimate Anxiety Playlist to Calm You Down
1.

Breathe – Superchick
This song helped me so much back in high school when I was going through one of my many deep depressions.
Superchick
is one band that I'll always revisit when times get tough.
I think it's very easy for people on the outside to tell us to "just breathe."
But I also think we all know it's really not that simple.
We know we need to breathe, but our brains won't let us catch our breath.
This is why this song is important. It tells you to Keep breathing. Go on breathe in.
It repeats those words until you can finally catch your breath by the end.
2.

Keep Breathing – Ingrid Michaelson
This is another song that reminds us to keep breathing.
It reminds us that even though life is really difficult at times, life still goes on. And it's important that we stay here.
She builds the song up with repetition of all we can do is keeping breathing.
It's paired with a sweet piano melody, so it makes it very calming.
Ingrid Michaelson
is such an amazing, amazing musician, and she has such an honest way of composing her songs.
I highly recommend her.
3.

The Only Moment We Were Alone – Explosions in the Sky
Honestly though, the band Explosions in the Sky
is a life-changer.
The first time I heard them was when I started watching my favorite show, Friday Night Lights.
I was instantly intrigued by the setup of the music, because it was like nothing I've ever heard before.
This music is so pure, and the instruments are played with so much emotion and honesty.
Just listening to them is a huge distraction.
4.

The Beginning – Factor Eight
Any song filled with a variety of instruments is the best way to go when calming anxiety.
This eight minute song is the definition of epic; it will leave you feeling completely different by the end of it.
Your anxiety will subside, and you will feel like you can take on the world.
5.

Sweet Stillness – Kip Mazuy
Nature songs also have a very calming association.
I can almost feel the breeze of the summer afternoon dance across my face when I listen to them.
This particular song includes sounds of the wild, which also reminds me of warm summer days at the zoo when I was a kid.
Kip Mazuy
has a lot of songs inspired by nature, and I highly recommend him.
6.

Son of Man – Tarzan (Phil Collins)
Disney songs remind me of my life before I had such severe anxiety, and listening to them instantly takes me back to that time.
Tarzan
is one of my favorites of all Disney movies, and it also has pretty much the best soundtrack of them all.
When I hear this song, I automatically become happy, because Disney movies are happy and anything is possible.
Having an Anxiety Playlist:
The right music is absolutely amazing at calming down my anxiety.
I highly recommend having songs that you can go to when you're anxious, stressed, and fearful.
To check out more of my song recommendations, see my related posts.
Related posts:
Do you have any songs that automatically calm you?
---
Did you know that there is online therapy?
Online Therapy is a complete online therapy toolbox.
Your therapy toolbox includes:
Live video, voice, or text chat session with your therapist
8 easy-to-follow sections, including 25 worksheets
Activity plan, journal, and tests
Yoga and meditation videos
What I love about Online Therapy is that there are several life-changing options and therapists available, and you don't even have to leave the comfort of your home.
This means you never need to worry before getting help.
Get 20% off your first month with my exclusive link.
---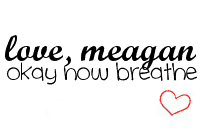 Facebook | Instagram | YouTube | Twitter | Pinterest