DISCLOSURE: I am not a mental health professional. If you need help finding a mental health care provider, call 1-800-662-HELP (4357) or visit Online Therapy to call, message, or video chat a certified therapist online for an affordable monthly price. This post contains affiliate links. As an Amazon Associate, I earn from qualifying purchases. I may receive compensation from Online Therapy or other sources if you purchase products or services through the links provided on this page. You can read my full disclaimer.
Shows to Watch When Depressed
Sometimes when you're depressed, the only way to cope is to watch some TV shows.
Sometimes, you're mind and body just need to turn away from everything else going on in your life.
And that's completely okay.
When you're struggling with your mental health, it might be helpful to talk to an online therapist. I always recommend Online Therapy, because it's a complete online counseling toolkit, and you can get incredible therapy for an affordable monthly cost.
TV Shows and Depression
Some might call me lazy, because watching TV shows is one of my favorite past times.
However, I don't often mindlessly watch TV.
(And I try to not binge on TV shows too much, because I feel like Netflix can make my depression worse.)
Still, watching a TV show is still one of my top coping mechanisms.
Coping with TV
I love being taken into another world and embracing the characters and the storyline.
I don't feel so lonely. My anxiety isn't so high.
With every episode, I get to escape my reality.
And with that being said, here are 17 TV shows I watch when I'm having a bad day:
But first, have you downloaded your free depression-fighting checklist yet? ↓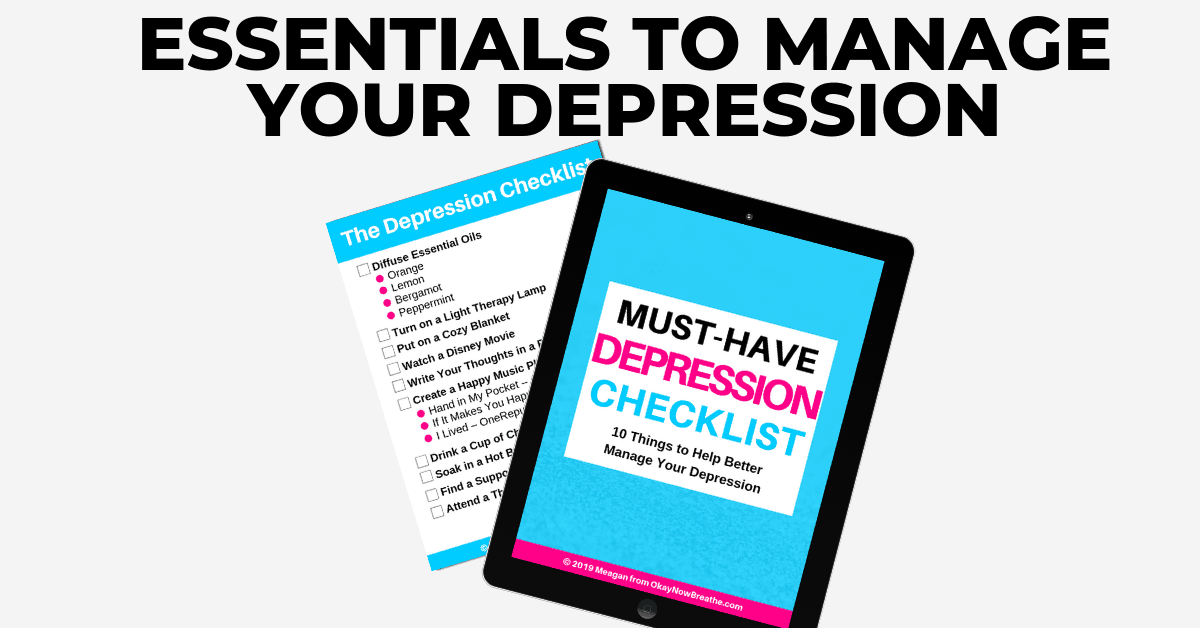 What Shows to Watch When Sad & Depressed
1. FRIDAY NIGHT LIGHTS
What it's about:
In the small town of Dillon, Texas, everyone comes together on Friday nights to watch the Dillon High Panthers play.
But life is not a football game.
The charismatic players, passionate fans, and new coach Eric Taylor find that their biggest obstacles come off the field in this compelling high school drama.
What I love about it:
Friday Night Lights will always take place as one of my favorite shows.
If you're turned off by football, FNL is so much more than just about football.
In reality, football is just the glue that holds everyone in this tight-knit community together.
Rent or buy it here: Hulu or Amazon
2. HART OF DIXIE
What it's about:
Zoe Hart is a New Yorker doctor who recently graduated from medical school.
When her dreams fall apart, she accepts an offer from a stranger to work with him at his small practice in Bluebell, Alabama
When she arrives, she finds out the stranger passed away and has left his half of the medical practice to her in his will.
What I love about it:
Hart of Dixie is filled with small town charm, laughs, and even some musical numbers.
It's just an all around happy show.
Rent or buy it here: Netflix or Amazon
3. SWITCHED AT BIRTH
What it's about:
Sixteen years ago, one mistake changed two families forever when their newborns were switched at birth.
Bay grew up in a wealthy family.
Daphne, who happened to lose her hearing as a child, was raised by a single mom in a working-class neighborhood.
What I love about it:
I had no idea how much I would love Switched at Birth when I decided to hit play a few years back.
It's now one of my top comfort shows of all time.
Rent or buy it here: Hulu or Amazon
4.

THE OFFICE
What it's about:
Michael Scott, Dunder Mifflin regional manager, leads his staff on a journey of inappropriate behavior, foolish comments, and a never-ending supply of poor management techniques.
It's all captured by a documentary team.
What I love about it:
If you're looking for something that will make you laugh out loud, then look no further than The Office.
Laughter truly is the best medicine.
Rent or buy it here: Netflix or Amazon
5. THE OC
What it's about:
Troubled teen Ryan Atwood is taken in by a wealthy, privileged family of Newport Beach.
A group of friends and families are forever changed by the arrival of an outsider to their community.
What I love about it:
The OC was such a turning point in TV dramas, and there's a reason it's a cult classic.
It's such a comfort show for me.
Rent or buy it here: Amazon
6. BUFFY THE VAMPIRE SLAYER
What it's about:
After moving to Sunnydale, Buffy Summers just wants to be a normal teenager.
But when she meets the school librarian, Rupert Giles, she quickly learns there is no escaping her destiny as the Slayer.
What I love about it:
If you're looking for a badass female character filled with 90s nostalgia, then BTVS needs to be in your life.
Plus, the show gets funnier with each passing season.
Rent or buy it here: Hulu or Amazon
P.S. Definitely watch BTVS alongside Angel, because it's another fantastic show in the same universe.
7.

BOB ROSS: JOY OF PAINTING
What it's about:
Bob Ross paints his signature happy clouds, mountains, and trees paintings right on your TV screen.
What I love about it:
I used to watch Bob Ross paint all the time after school.
He's always been so soothing and calmed even my worst thoughts.
Rent or buy it here: Netflix or Amazon
8. BOY MEETS WORLD
What it's about:
This coming-of-age comedy follows Cory Matthews as he juggles school, friends, and romance.
What I love about it:
If you're a 90s kid, then you know that Boy Meets World is one of the best comedy TV shows of all time.
So funny and heartwarming.
Rent or buy it here: Amazon
9.

SISTER, SISTER
What it's about:
Tia and Tamera are twins separated at birth when they were adopted.
They just so happen to stumble upon each other in their early teens.
Their adoptive mom and dad decide to all live under one roof.
What I love about it:
Sister, Sister is another 90s comedy gold.
You can't help but love to watch Tia and Tamara grow.
Rent or buy it here: Netflix or Amazon
10.

WHOSE LINE IS IT ANYWAY?
What it's about:
Whose Line is it Anyway: where the games are made up and the points don't matter.
In this improvisational comedy competition show, comedians and members of the audience perform various comic games and sketches.
What I love about it:
I remember watching this show as a family when I was younger, and all these years later I still watch some of the sketches over and over again.
Some skits are beyond laugh-out-loud funny – they'll make you cry from laughing so hard.
Rent or buy it here: Amazon
Also, don't forget to watch Drew Carey's Improv-A-Ganza (which might be even funnier!).
11. FRIENDS
What it's about:
A group of close-knit friends go through the ups and downs together in New York City.
What I love about it:
Friends is a complete TV classic filled with comedy gold.
Rent or buy it here: Amazon
12. LOST
What it's about:
48 survivors from Oceanic Air Flight 815 plane crash find themselves stranded on a mysterious island.
What I love about it:
LOST shows you that even people who are on the wrong path in life have opportunities for redemption.
Rent or buy it here: Hulu or Amazon
13.

WILDFIRE
What it's about:
After leaving a juvenile detention center, Kris Furillo gets a job working with horses at Raintree for her parole.
What I love about it:
While I'm a million percent against horse racing, Wildfire is one of my favorite shows ever.
I first watched it while I was in middle school, and it holds a very sentimental place in my heart, because I will never get enough of Kris and Junior.
Rent or buy it here: Tubi, Vudu, or Amazon
14.

GREEK
What it's about:
Take a look inside Cyprus-Rhodes University as fraternities and sorotories try to make it to the top of the Greek ladder.
What I love about it:
Greek is just one of those heartfelt shows that also happens to be wonderfully funny.
Rent or buy it here: Hulu or Amazon
15.

MAKE IT OR BREAK IT
What it's about:
Four athletic gymnasts try their hardest to make it to the Olympics and achieve the gold.
What I love about it:
Make It or Break It is deliciously cheesy in the best way possible.
Rent or buy it here: Hulu or Amazon
16.

DROP DEAD DIVA
What it's about:
Deb is an aspiring model who is killed in a car crash.
She hits the return button and comes back as Jane, a successful lawyer.
Deb-Now-Jane must learn what it's likely to truly feel beautiful and powerful.
What I love about it:
Drop Dead Diva is such a heartwarming show filled with women's empowerment and countless laughs.
Rent or buy it here: Hulu or Amazon
17.

FREAKS AND GEEKS
What it's about:
Lindsay, a high school mathlete, starts hanging out with a group of burnouts.
Her younger brother, Sam, tries to make it through his freshman year.
What I love about it:
Freaks and Geeks reminds me of my childhood when my dad, sister, and me would watch it together.
We watched the whole show recently again, and it's even more wholesome and hilarious than before.
Rent or buy it here: Amazon
TV Shows to Watch When You're Depressed
Very Well Mind claims that watching re-runs of your favorite shows can ease stress.
And I don't know about you, but my stress and depression go hand-in-hand.
Do you prefer watching re-runs of TV shows, or do you like discovering new ones?
As a recap, here are 17 shows to watch when you're depressed.
Recommended shows:
What are some TV shows you recommend?
List them in the comments below!
Related depression posts:
---
Did you know that there is affordable online therapy?
Online Therapy is a complete online therapy toolbox.
Your therapy toolbox includes:
Live video, voice, or text chat session with your therapist
8 easy-to-follow sections, including 25 worksheets
Activity plan, journal, and tests
Yoga and meditation videos
What I love about Online Therapy is that there are several life-changing options and therapists available, and you don't even have to leave the comfort of your home.
This means you never need to worry before getting help.
Get 20% off your first month with my exclusive link.
---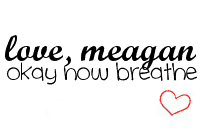 Facebook | Instagram | YouTube | Twitter | Pinterest
Best Shows to Watch When Depressed